Chalet Salena: luxury chalet in Valle di Casies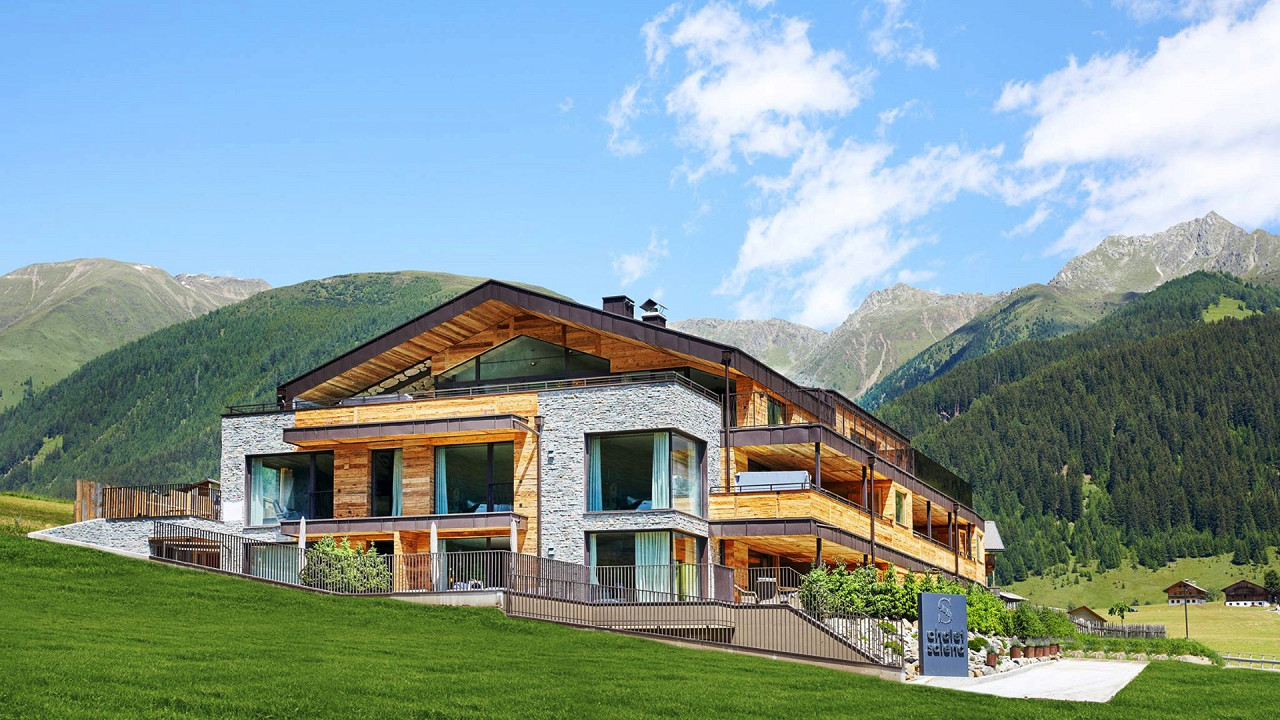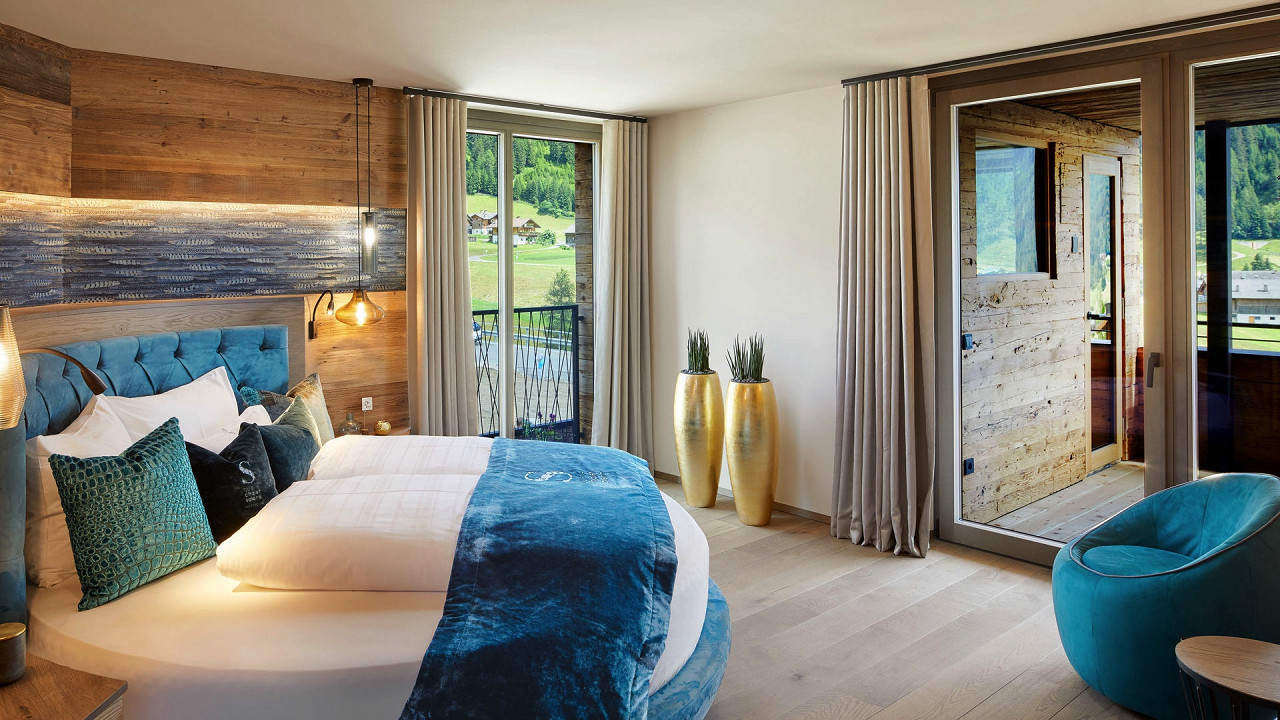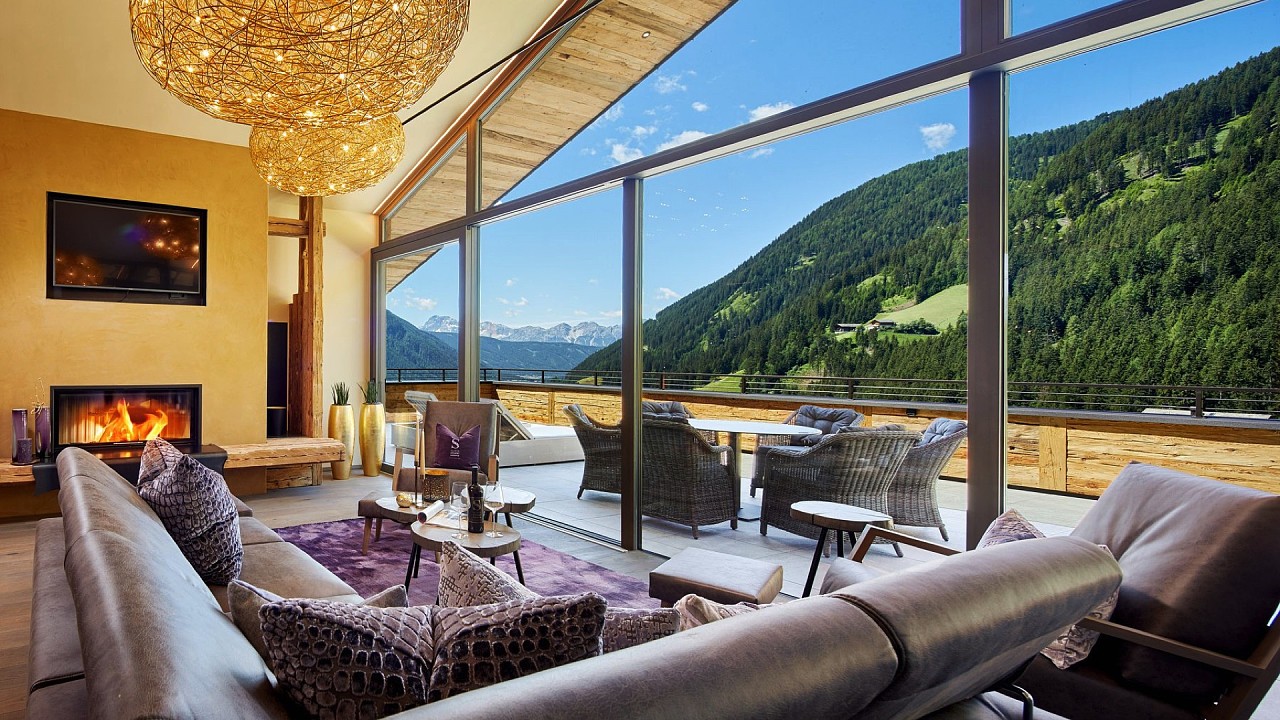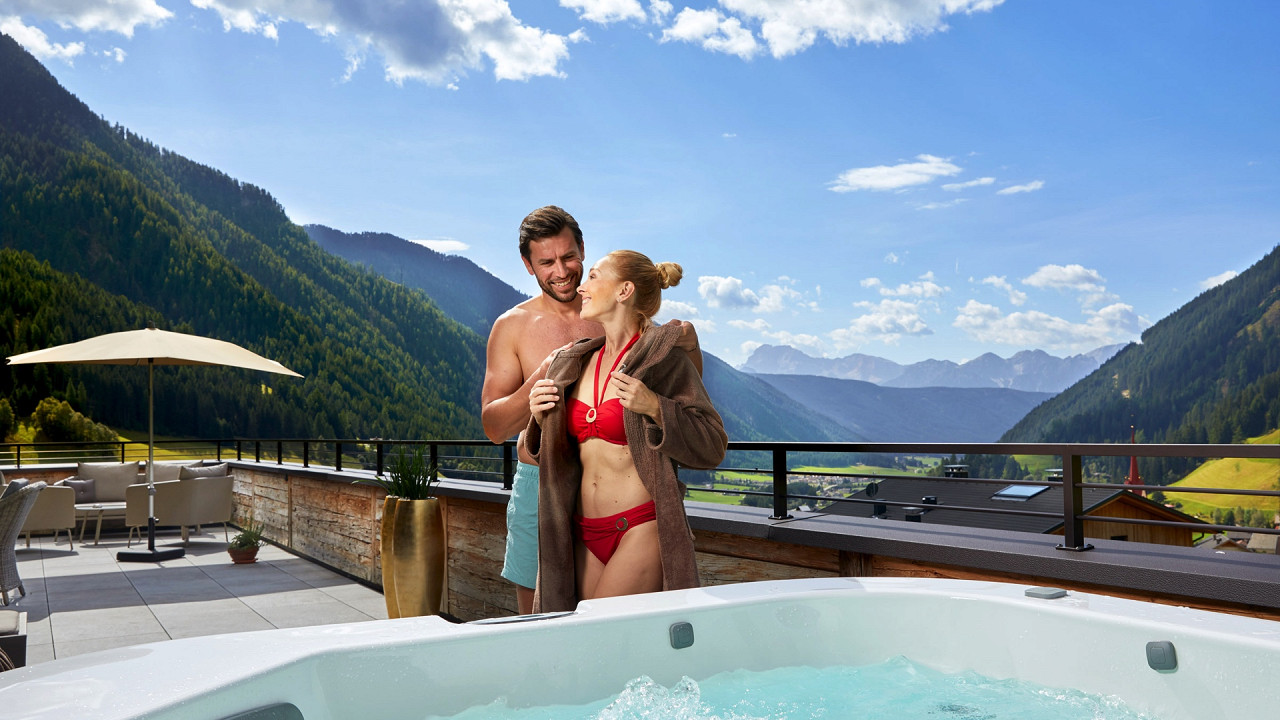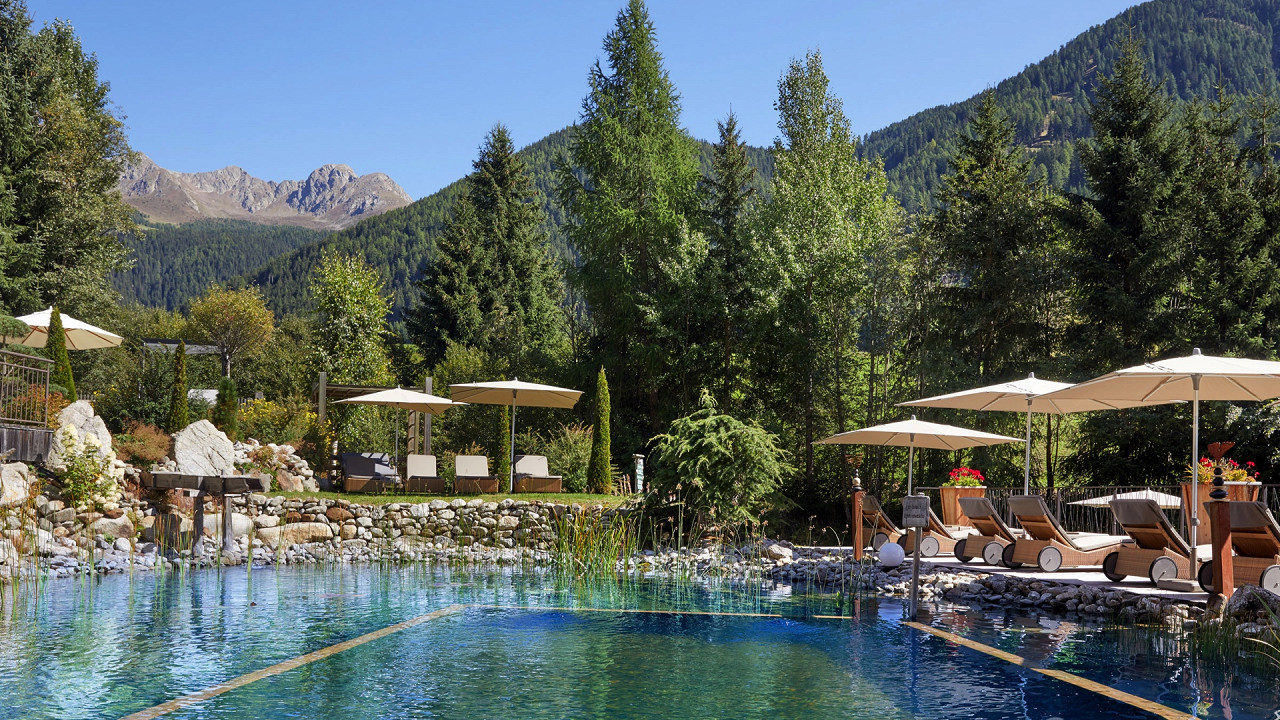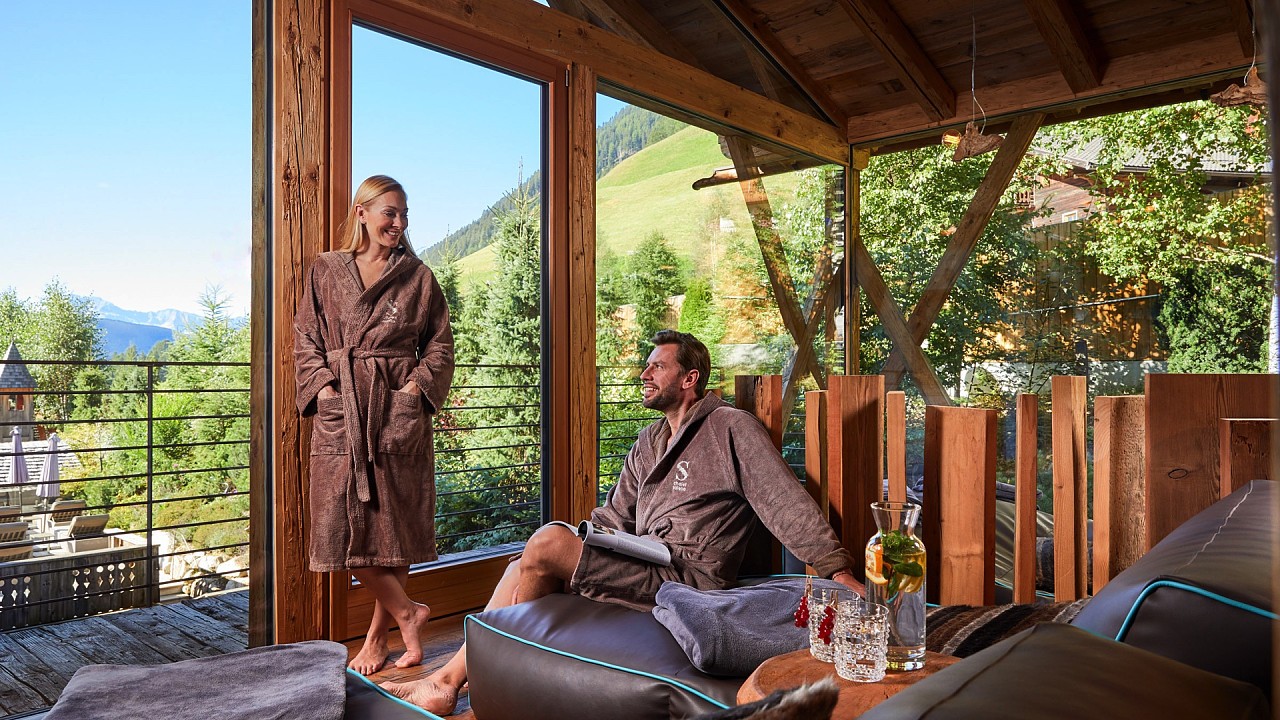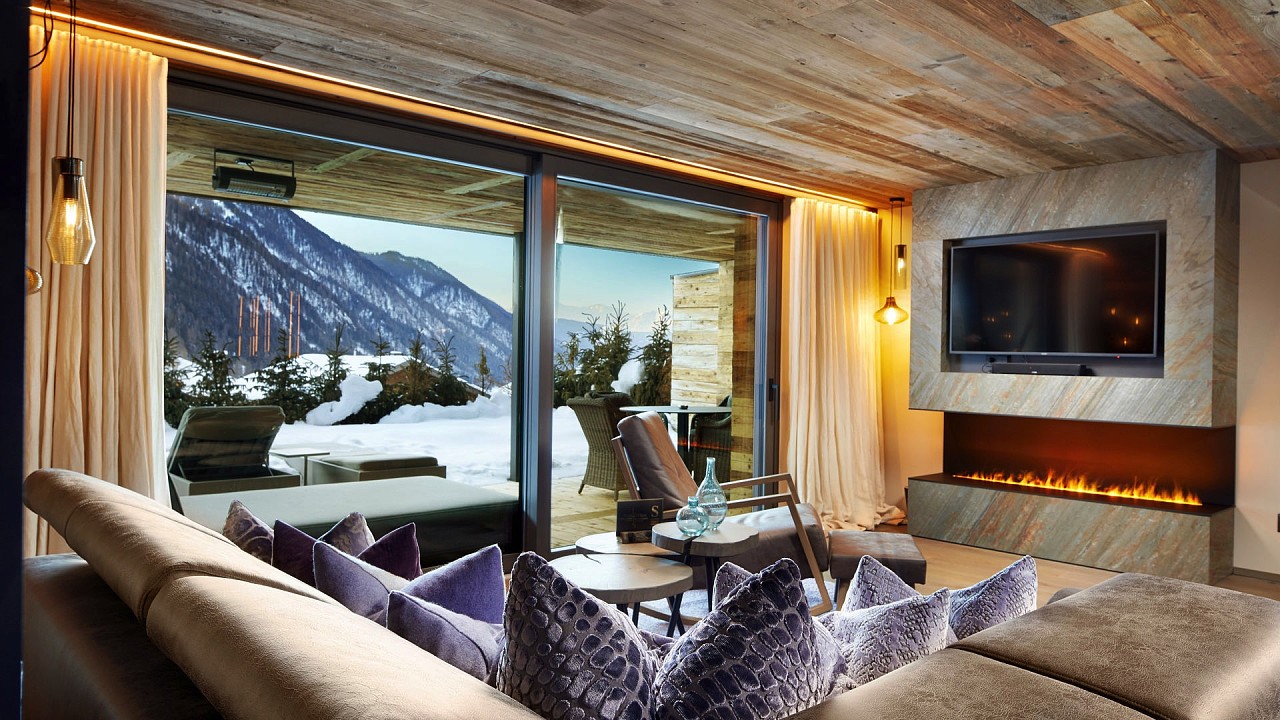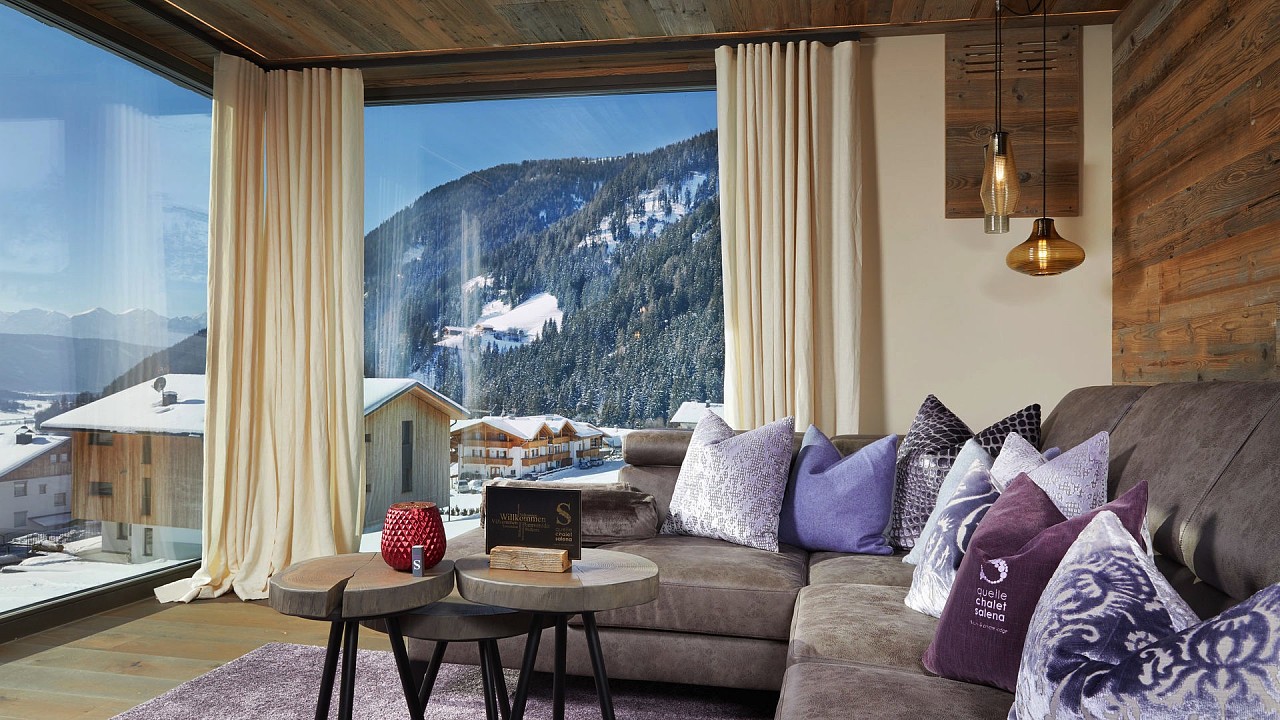 Salena Lodge: a new way to experience your holiday
Modern, elegant, made in full respect of nature and based on the highest architectural standards, to promote wellness and harmony: this is the brand new Chalet Salena, a luxury and private lodge, in an exclusive location in the center of Santa Maddalena, two steps from Hotel Quelle Nature Spa Resort. Luxury chalets for couples and families that guarantee the freedom of an apartment holiday, but with the services of a 5 star hotel, able to fulfill every wish of the guests.
There are seven spacious apartments (85-150 sqm) with a well-equipped kitchen, living area with relaxing lounge, high tech Home Cinema System, and a romantic fireplace; 2 bedrooms with luxurious beds, personal cushions and blankets on request; luxurious bathroom with underfloor heating and in some apartments a shower and bathtub; toilet & separate bathrooms; wardrobe; porch or terrace some covered and with Finnish sauna, whirlpool or, in the Penthouse apartment, swimming pool Spa; designer deckchairs and table.
Among the amenities included: upon arrival, South Tyrolean snack in the private kitchen of the apartment; every morning a hearty and tasty South Tyrolean breakfast served in the apartment; access to the Wellness & Spa center and to the indoor and outdoor activities program with excursions and gym classes at the Hotel Quelle; daily housekeeping; garage; mountain bikes; and "Sarah's surprise" every day in the fridge...
For those who want maximum comfort and a carefree holiday, the Chalet Salena offers an extra service: the "Pfland de Luxe", the possibility to dine in your own chalet tasting typical dishes of the area by candlelight; massages in the apartment; gourmet dinner at the Quelle Hotel restaurant; shopping service (shopping at home, shopping bags already with everything you need to cook your own lunch or dinner, drink service).
Unique qualities
Services and comfort of a starred hotel
Private Jacuzzi and Alpine sauna with pine
Freedom and privacy with views of the Dolomites
Subscribe to our newsletter
Would you like to receive the information that interests you directly in your Email?