Promote your hotel
Dolomiticlass.com is the reference portal for luxury holidays in the Dolomites.
Joining is easy, contact us now for a tailor-made marketing consultation
Contact us on WhatsApp
+39 335 381264
Or fill in the form below
© Shutterstock
We offer advanced solutions for your accommodation
Every day thousands of users visit www.dolomiticlass.com looking for a holiday.
Our customers can benefit from the following advantages:
Single Guest Requests (overnight stay request)

Individual Guest Requests generated by our website are directed exclusively to your accommodation. The accommodation is highlighted with respect to different search metrics that the user can compose according to their travel needs.

Multiple Guest Requests (overnight stay request)

Increase the possibility of contact with multiple Guest Requests. Multiple Guest Requests are generated by users looking for a holiday. Our users can customise their travel experience by filtering them by location, price, number of stars, type of accommodation or services offered. The user can then choose a maximum of 5 accommodation to contact

AlpineBits® compatible

Our portal supports the AlpineBits® protocol. You can send us deals, room inventory and prices quickly and easily. With AlpineBits the efficiency at the reception increases! You can receive directly in your PMS the Guest Requests generated by the portal, saving time and speeding up the answers!

Dedicated Extranet

Through our extranet you can manage your subscription. You can upload deals in complete autonomy, you have at your disposal the new statistics panel, suggestions to improve your performance on the portal and a personal consultant. You can also top up your subscription and personalize it with additional services such as Email marketing and Social Boost.

Holiday vouchers

Offer users holiday vouchers to stay by your accommodation. Totally configurable, vouchers are a trendy sales tool.

Email Marketing

We have a database of over 33.000 email addresses of users who love our territory and keep up-to-date through our newsletters and DEM periodically sent.

Social Media Marketing

Promote your accommodation on our social networks. Our followers love the mountain, a healthy life and seek inspiration for a new holiday every day.
Instagram: 64k+ follower
Facebook: 3.3k+ follower
AlpineBits®
DESTINATION LUXURY S.r.l. has implemented multiple versions of the AlpineBits® protocol on the Dolomiticlass.com portal.
In addition to our back-end, it is possible to transmit the following information to the Dolomiticlass.com portal directly from your AlpineBits® compatible hotel management system (PMS):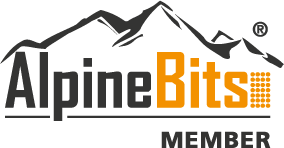 Rooms inventory
It allows you to send to Dolomiticlass.com the rooms inventory of your accommodation
Deals
Allows you to send deals, including title, images, descriptions and prices
Guest Request
It allows you to receive directly on your management system the Guest Request generated by users from www.dolomiticlass.com.