ADLER Spa Resort DOLOMITI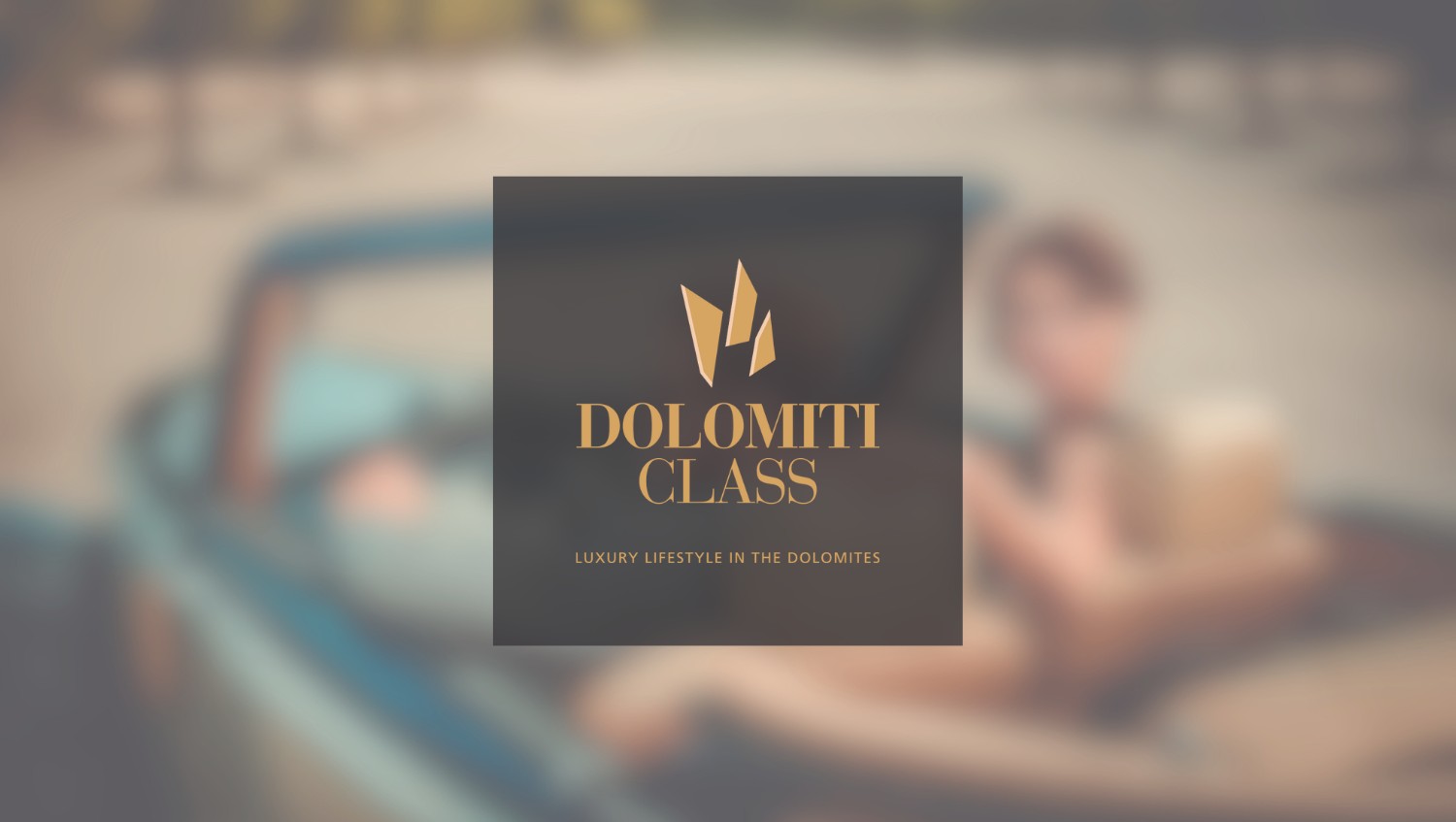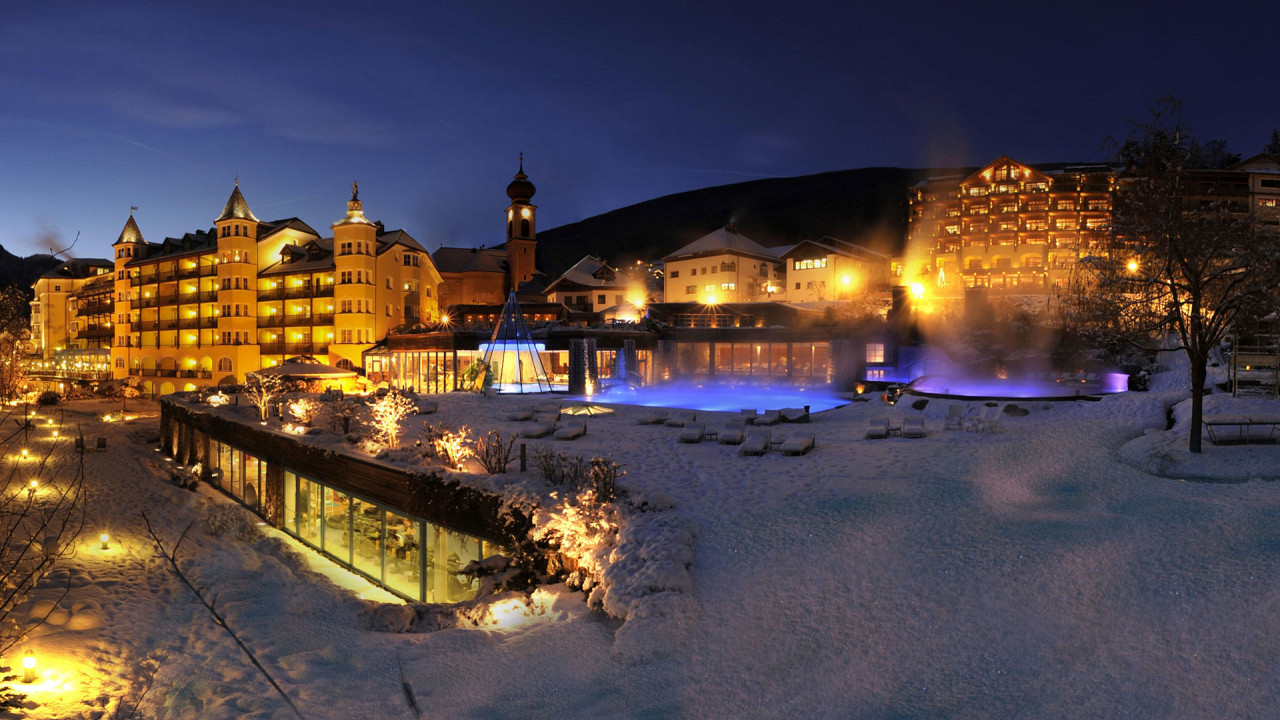 © ADLER Spa Resort Dolomiti
Spectacular spa center with renowned Spa
Rich daily program of indoor and outdoor activities
Fantastic location in the center of Ortisei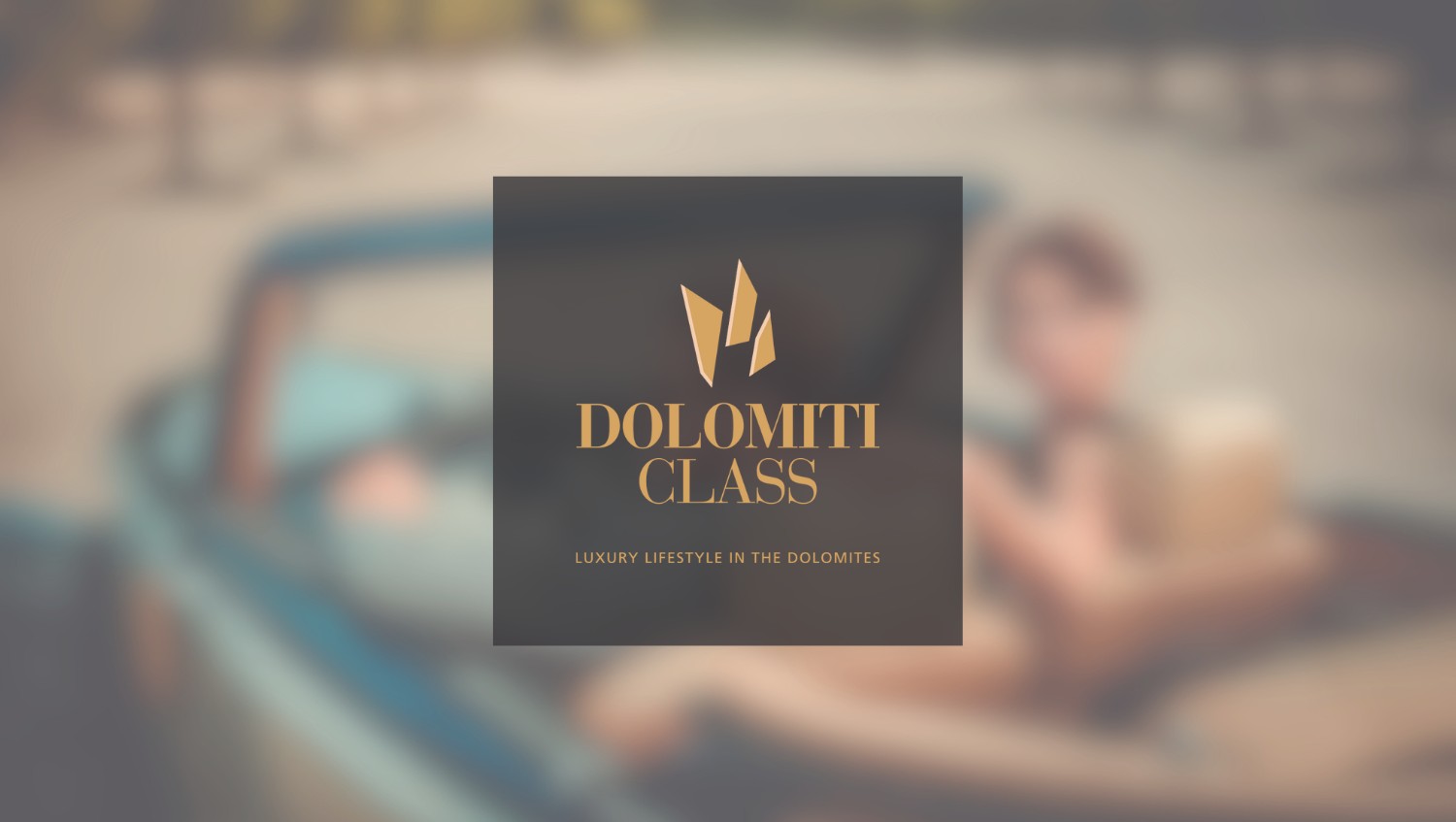 © ADLER Spa Resort Dolomiti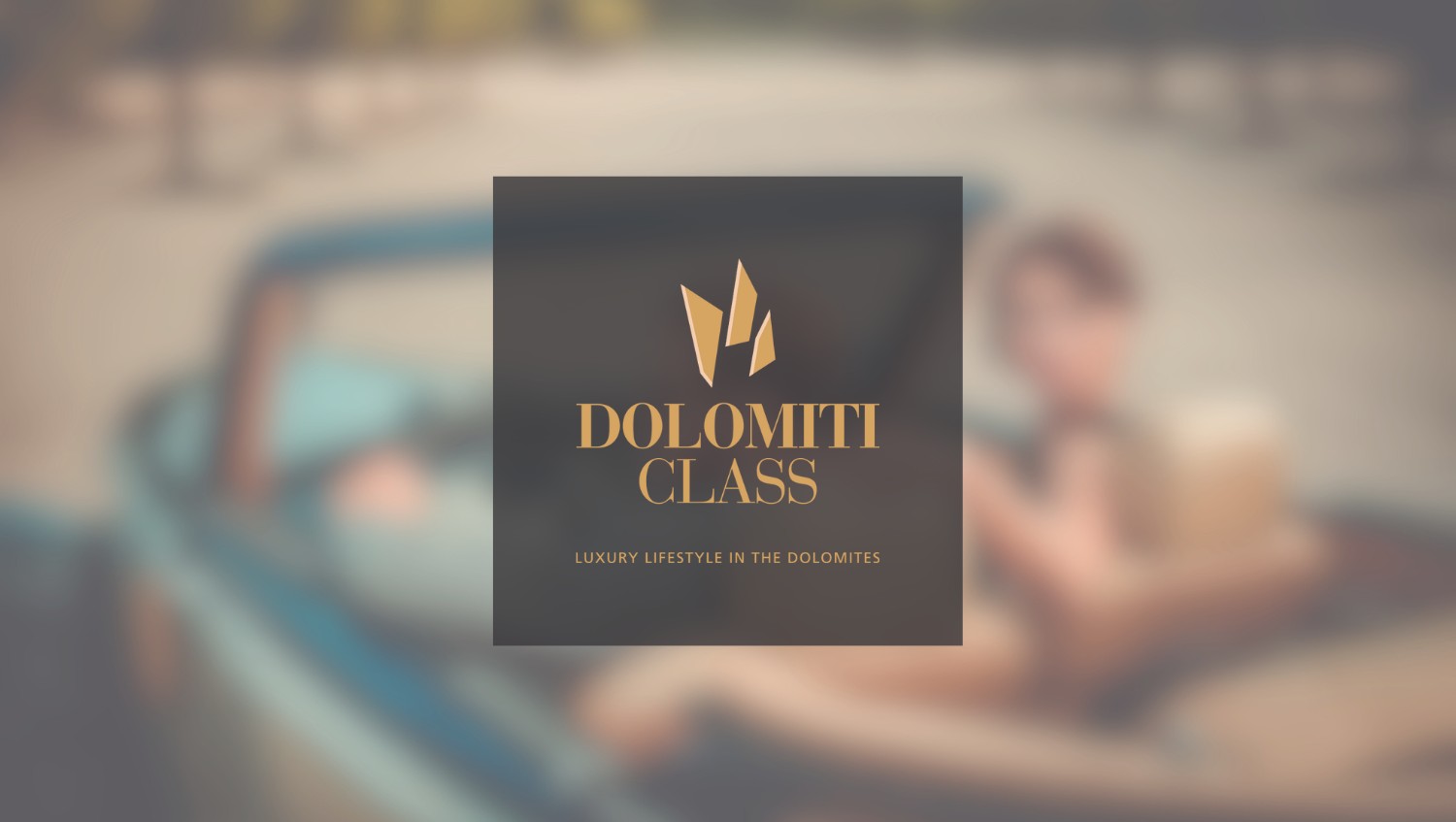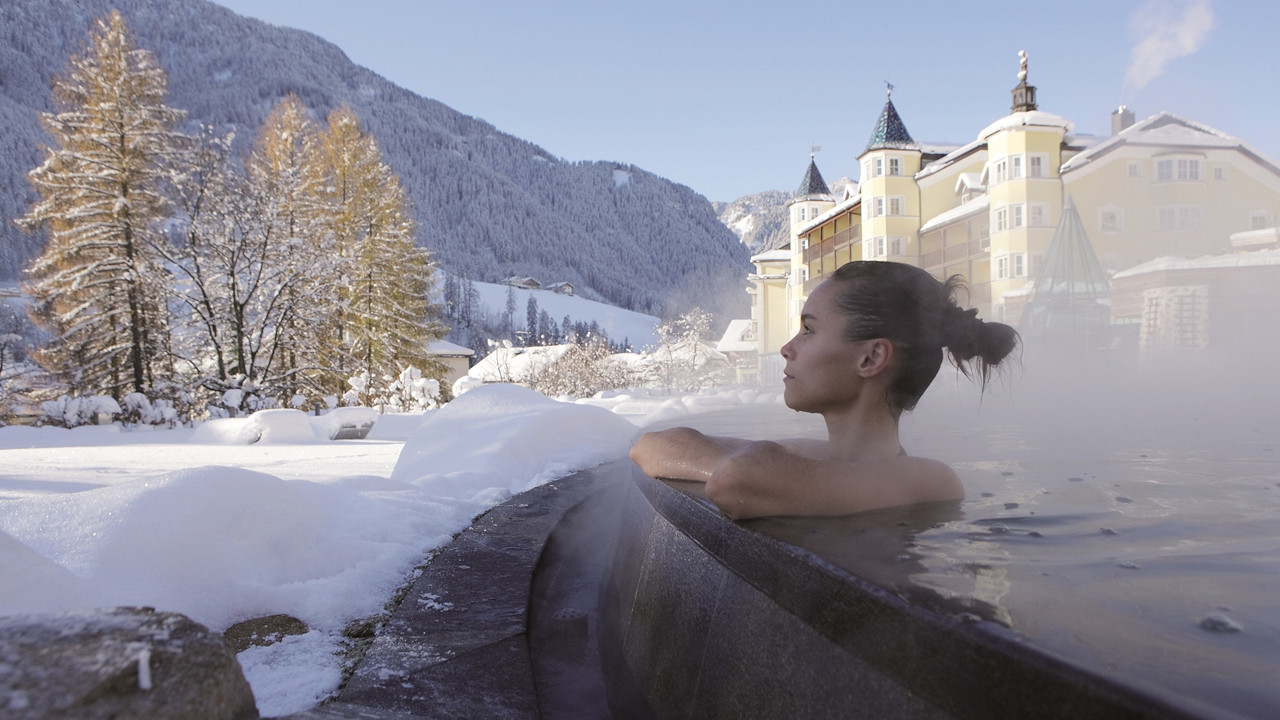 © ADLER Spa Resort Dolomiti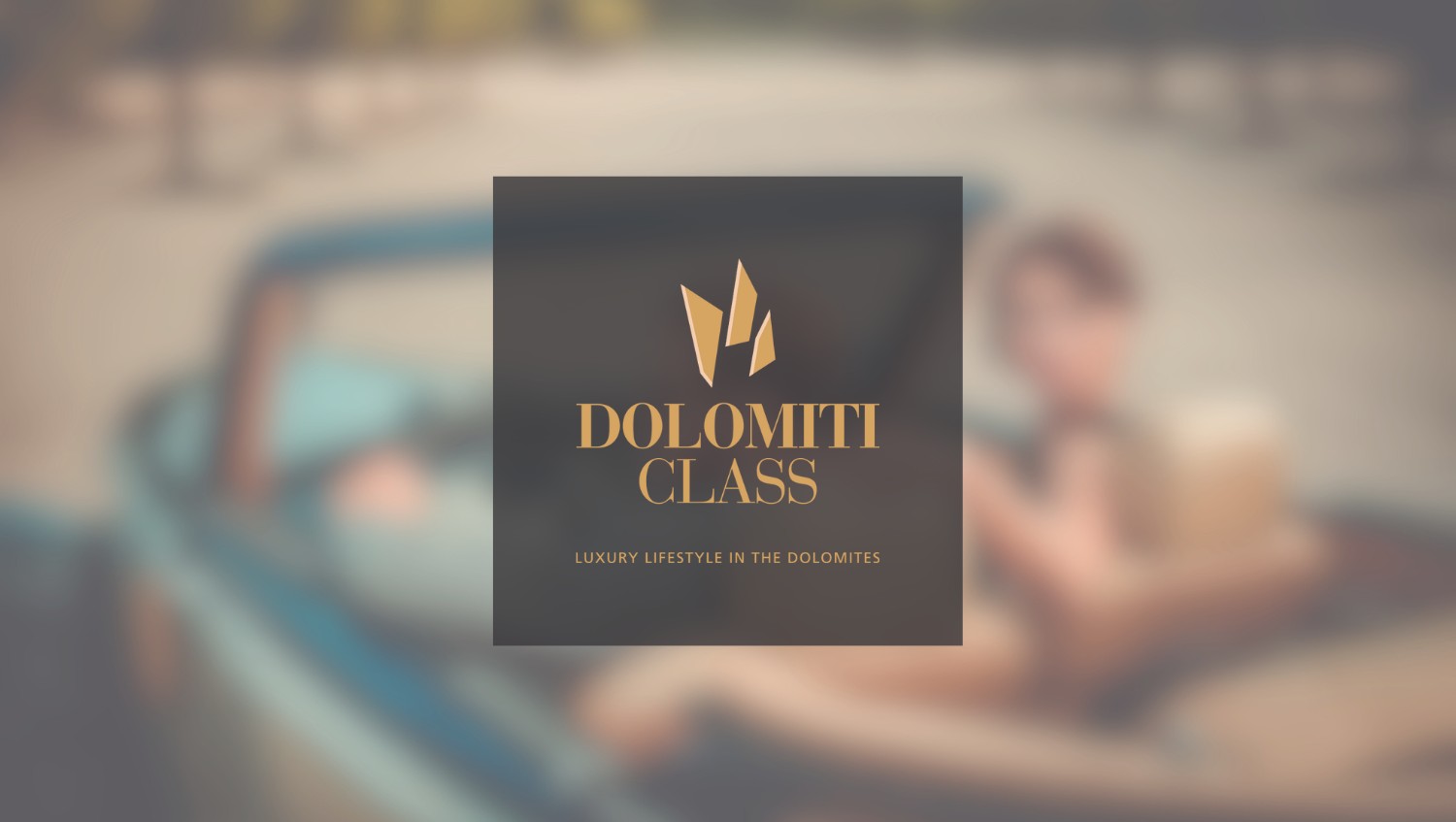 © ADLER Spa Resort Dolomiti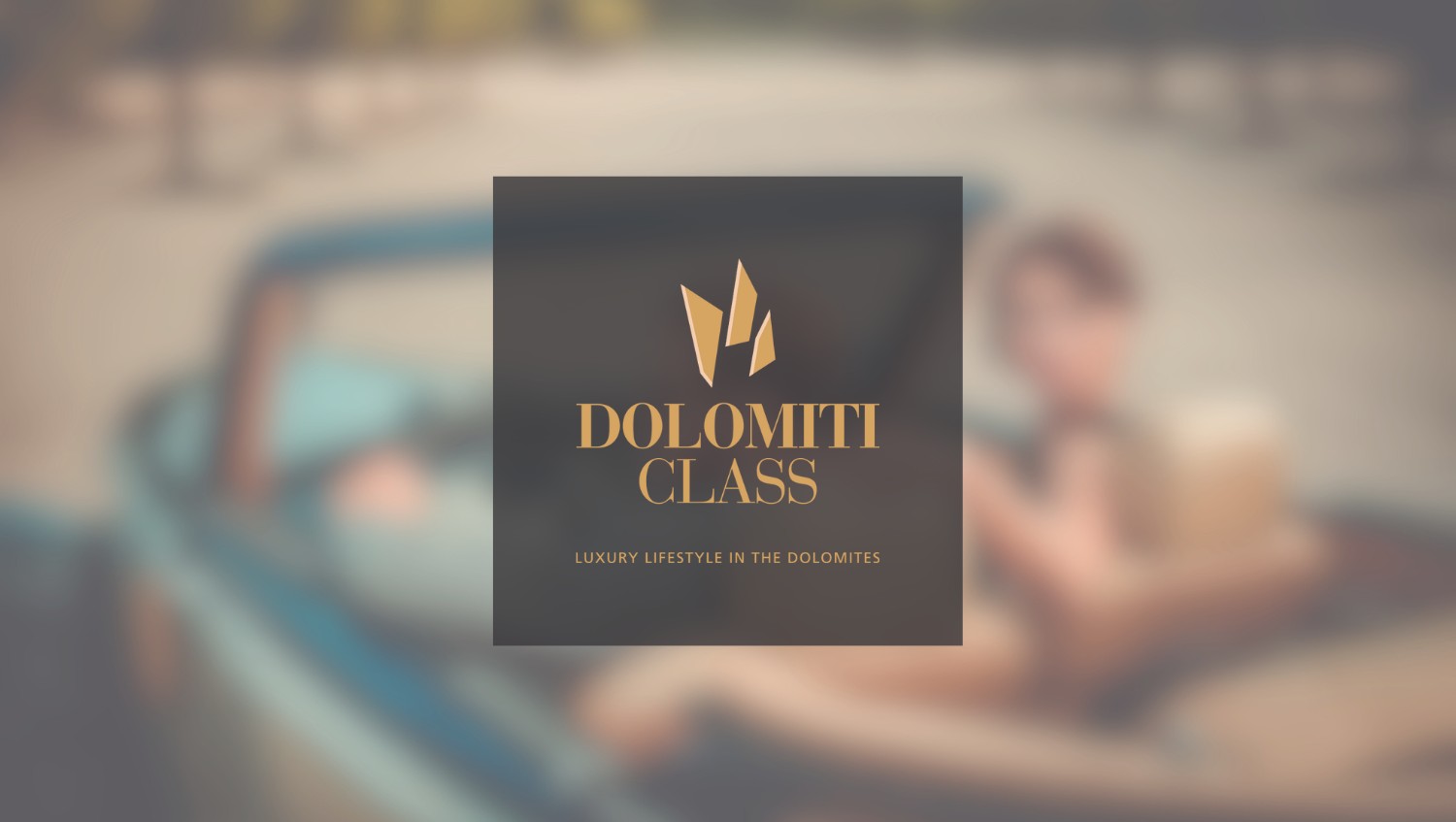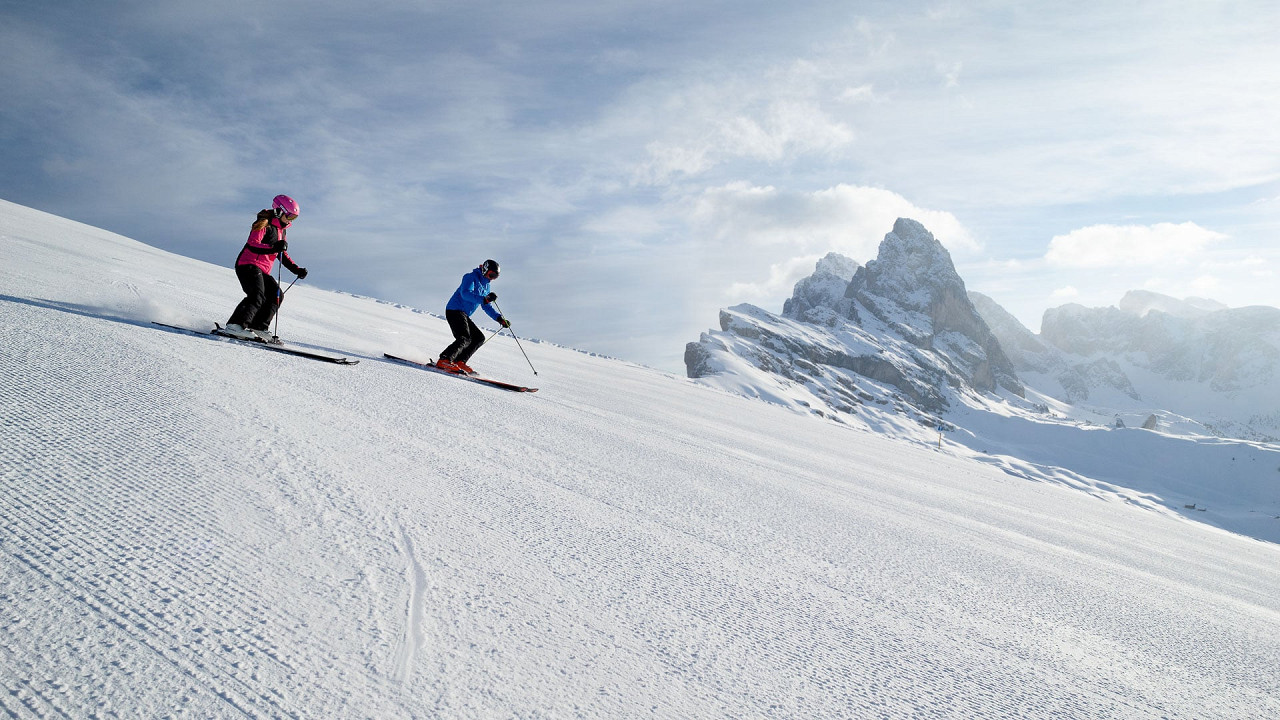 © ADLER Spa Resort Dolomiti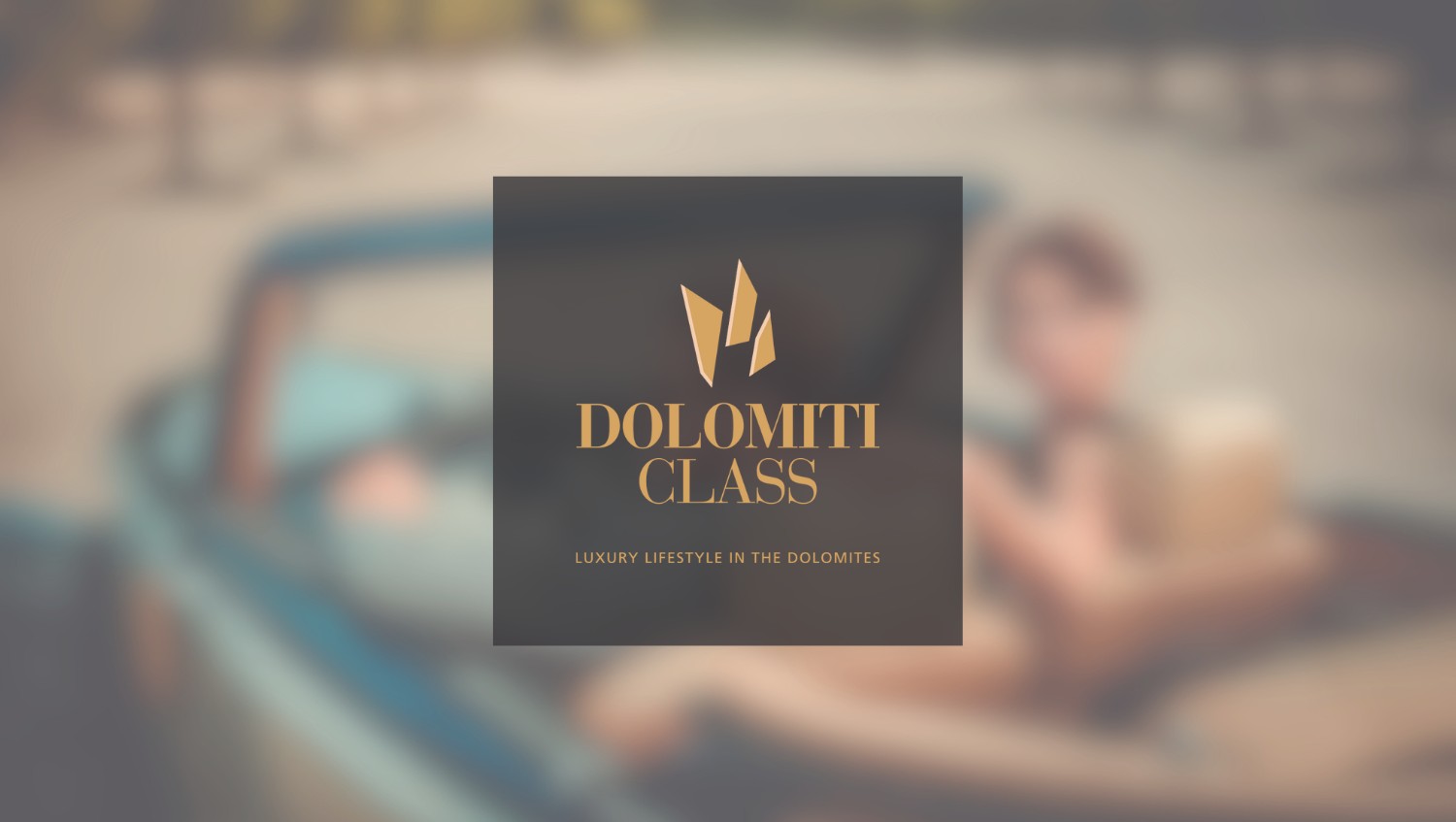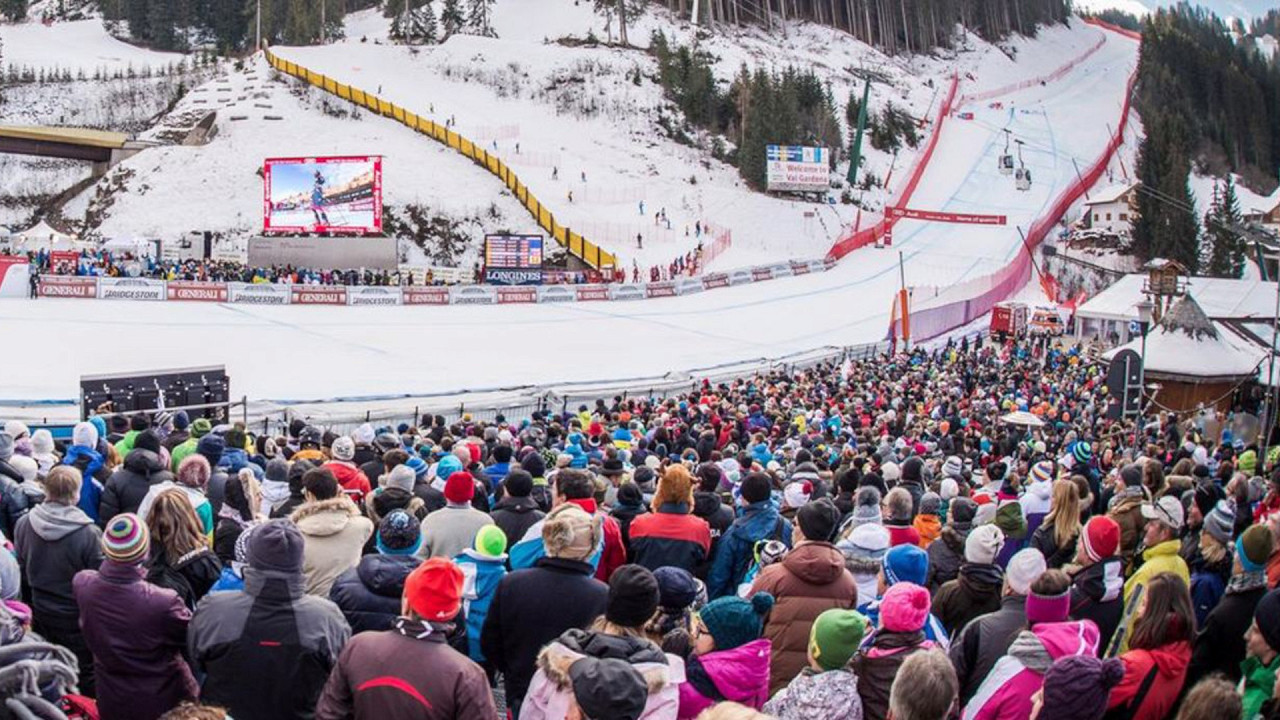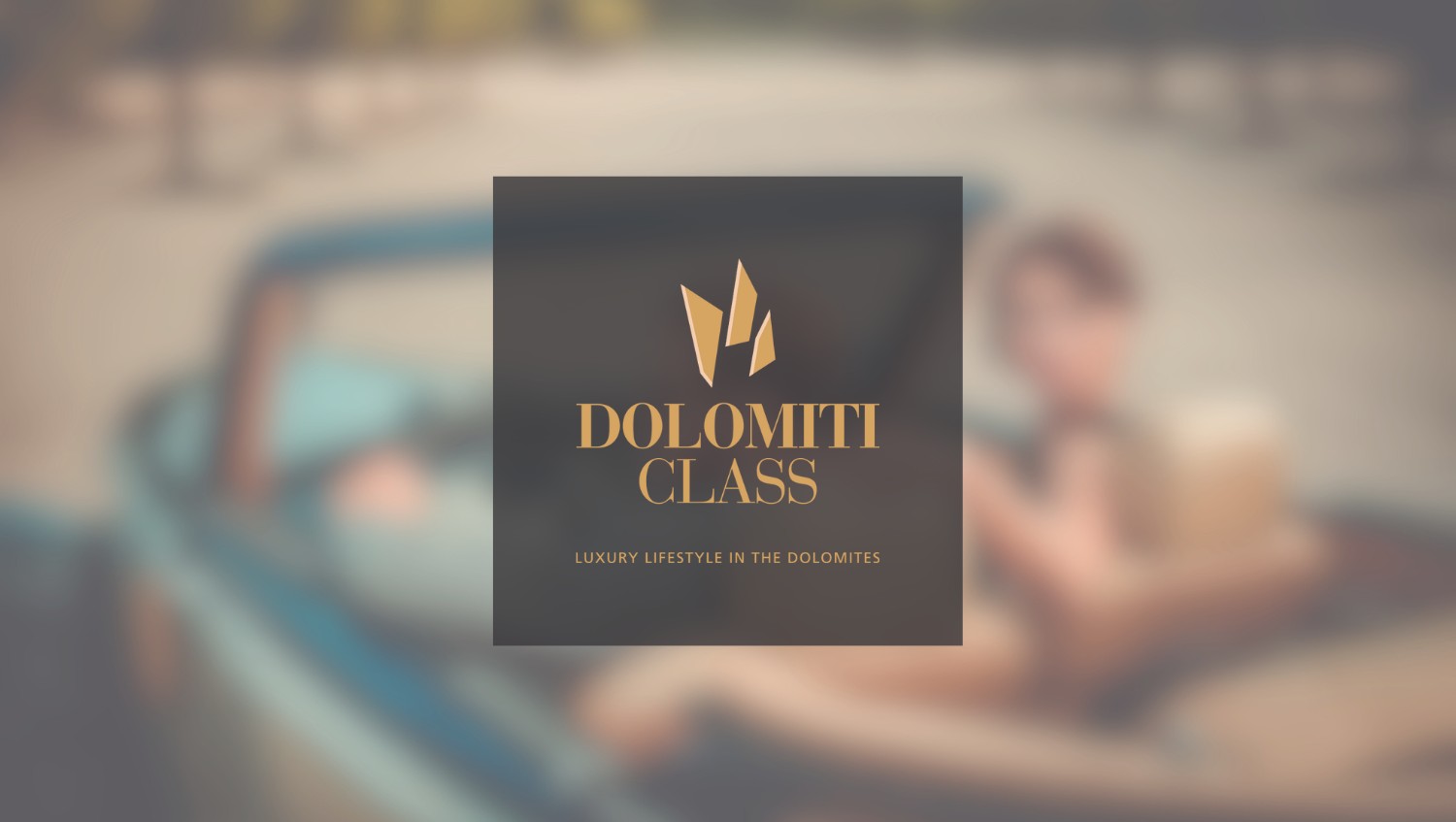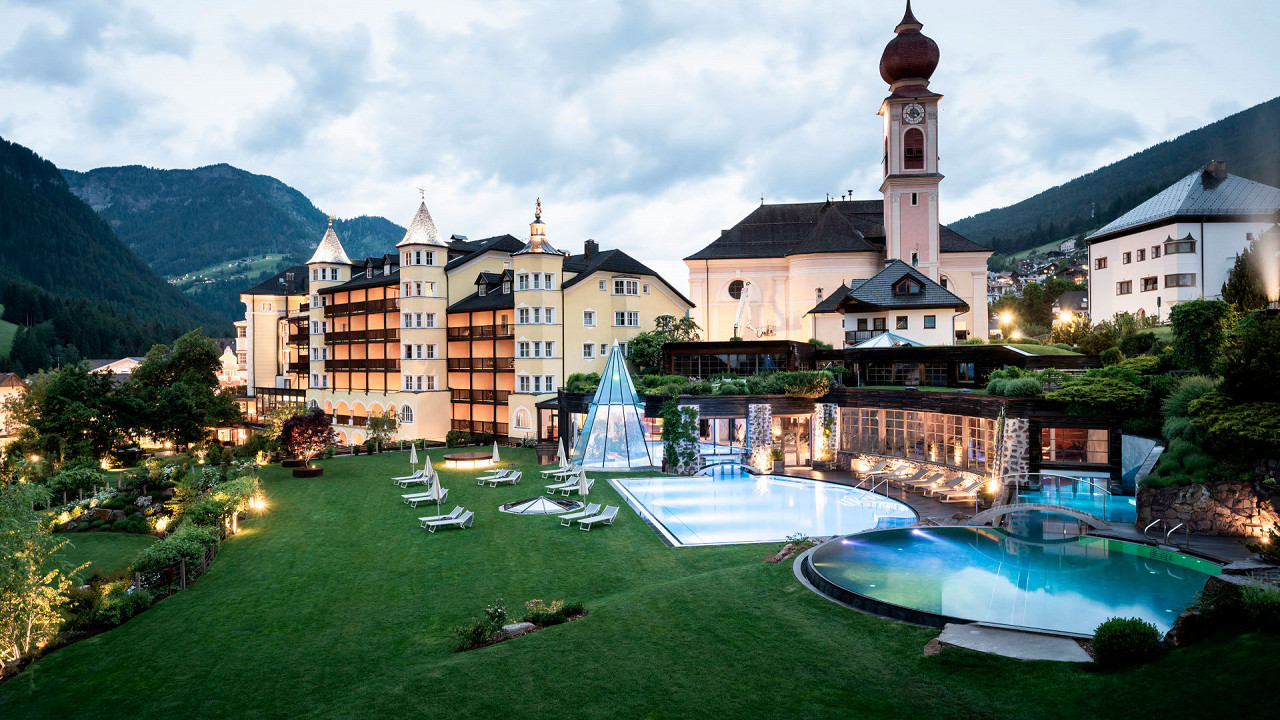 © Alex Filz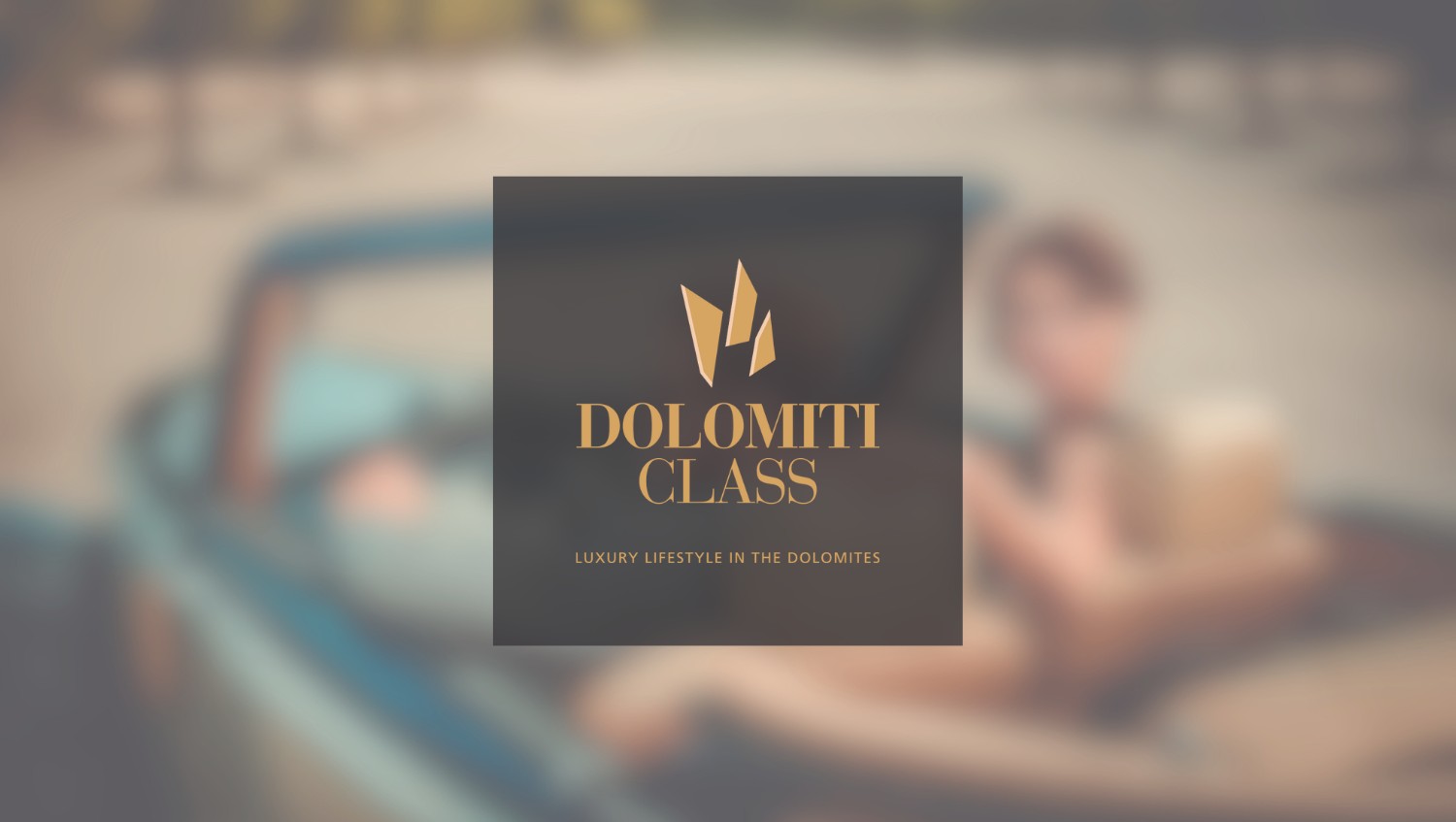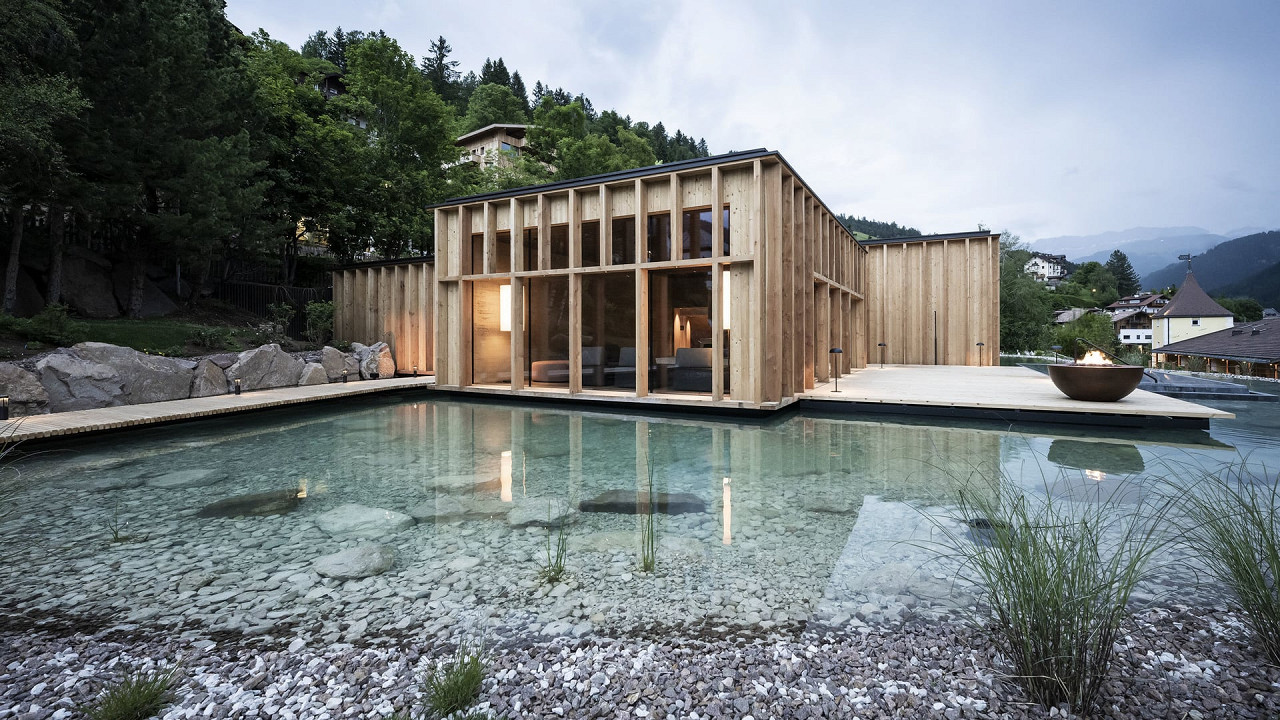 © Alex Filz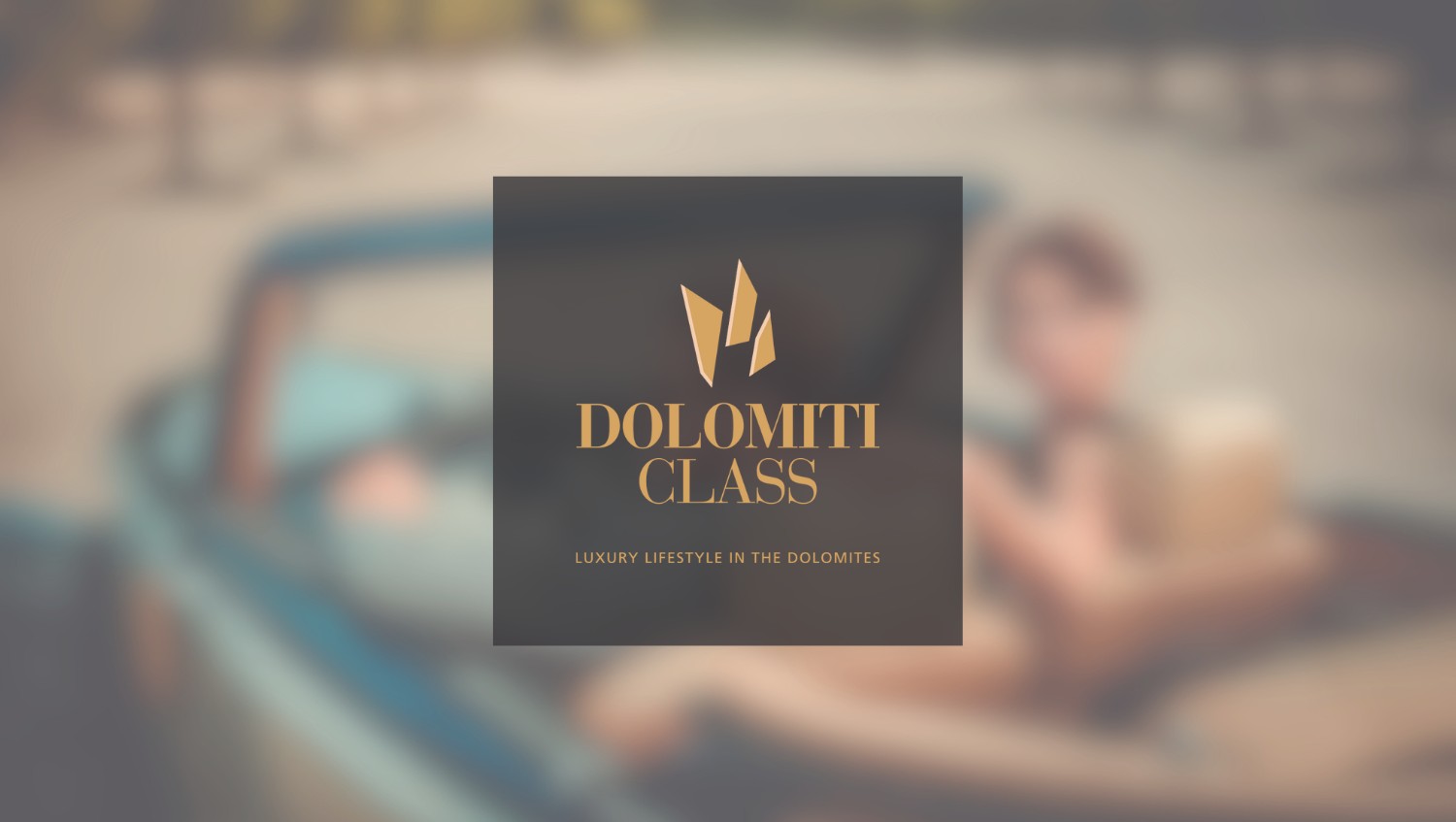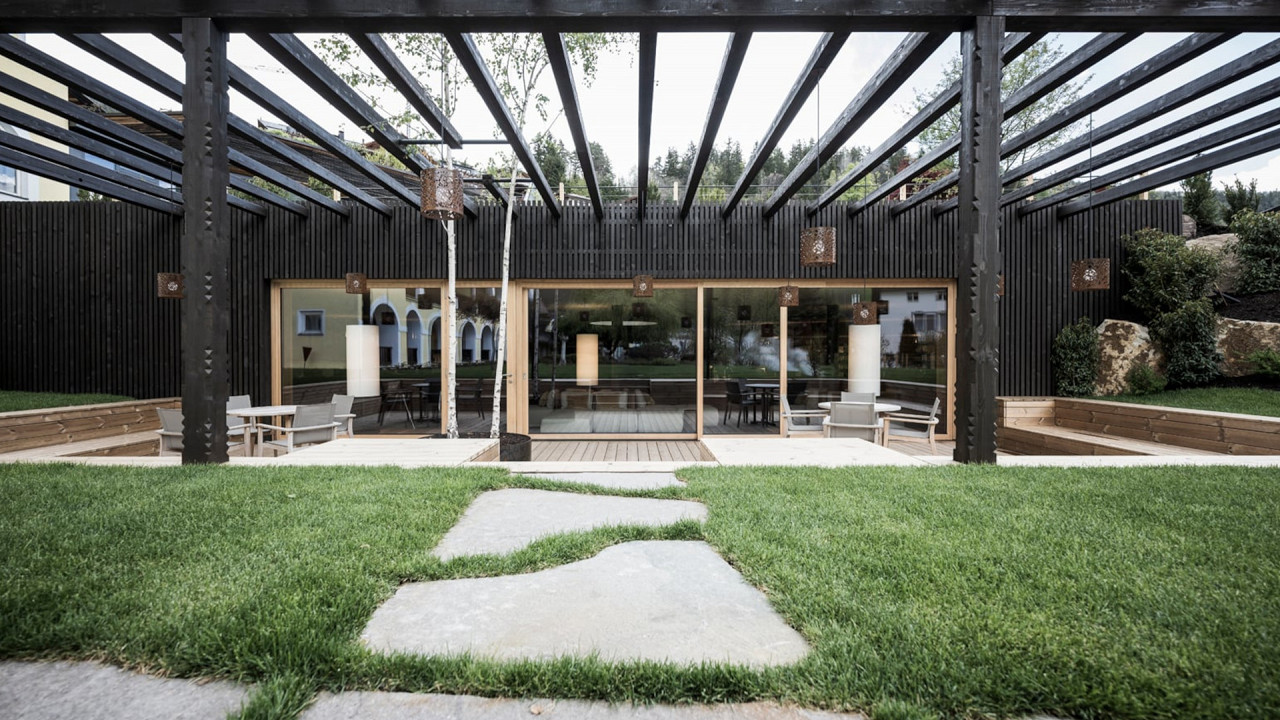 © ADLER Spa Resort Dolomiti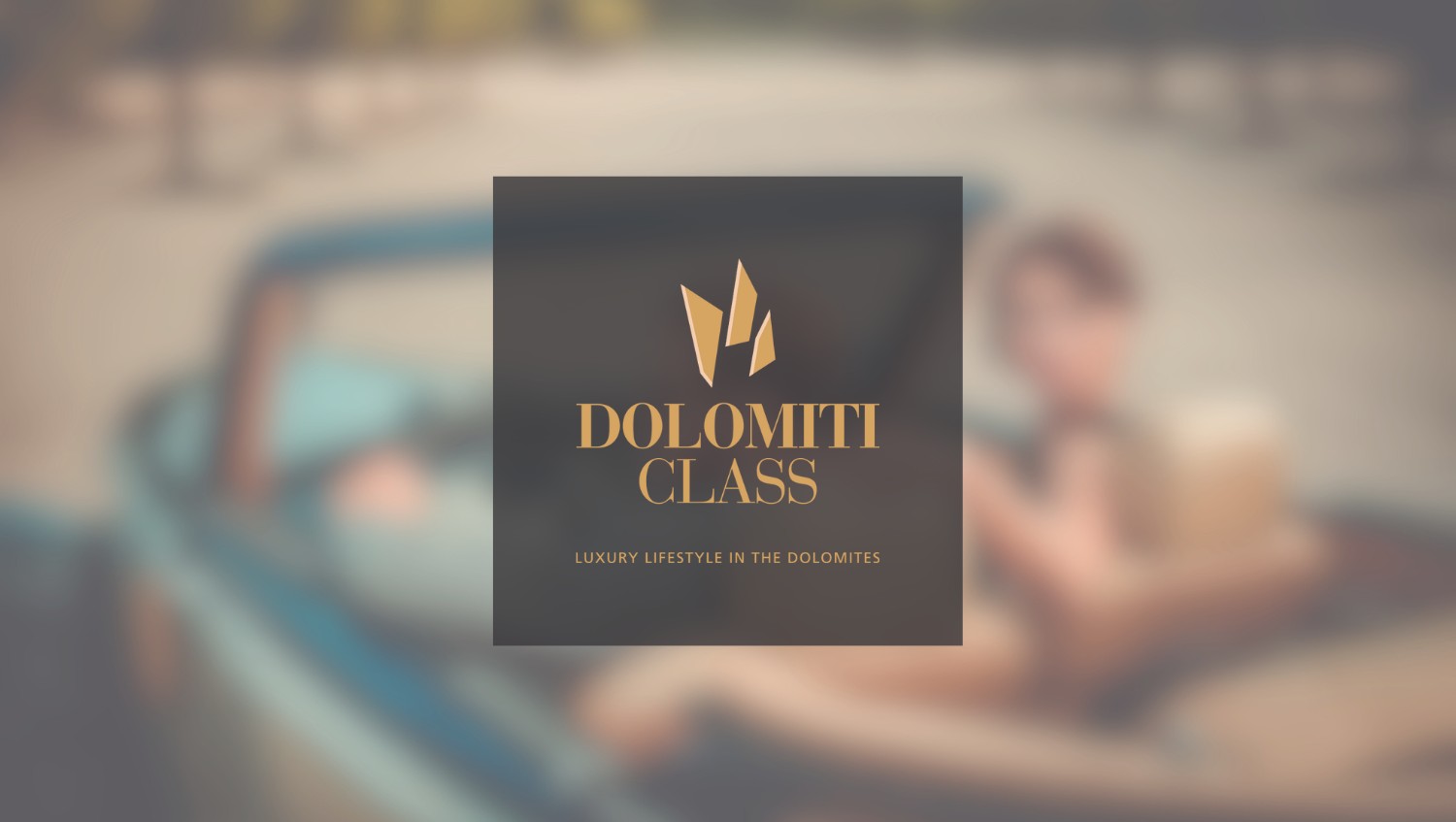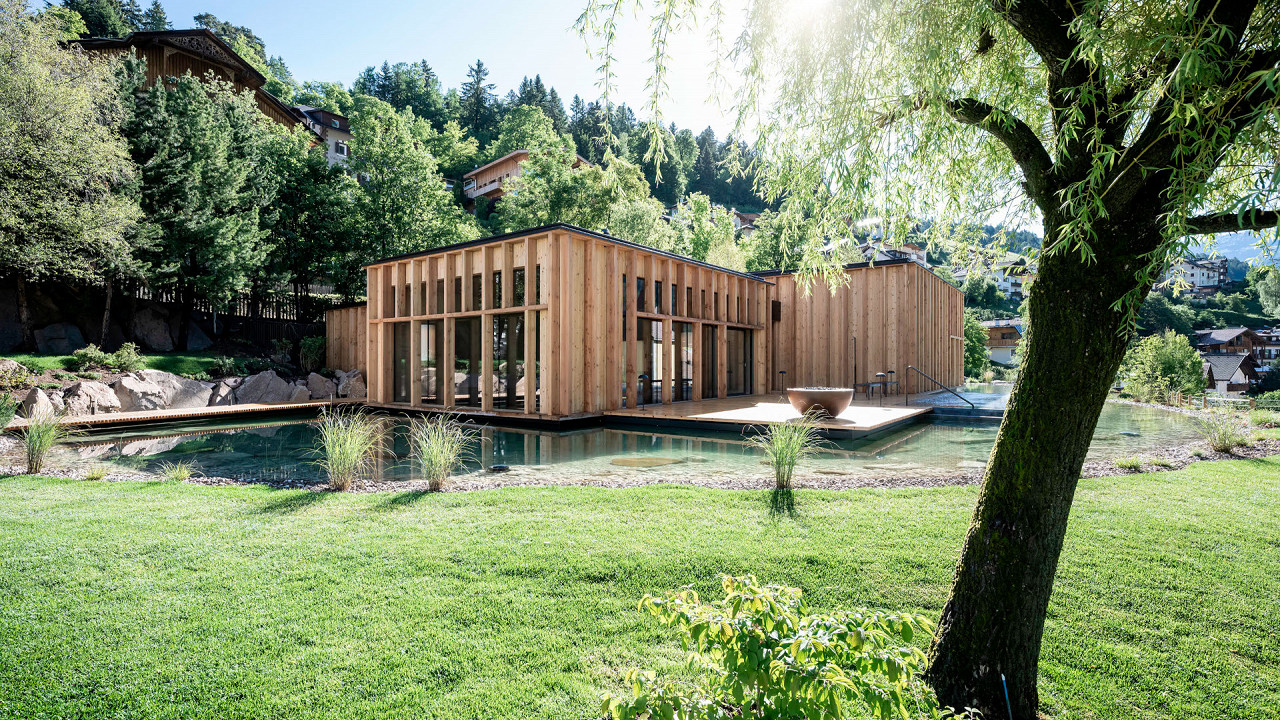 © Alex Filz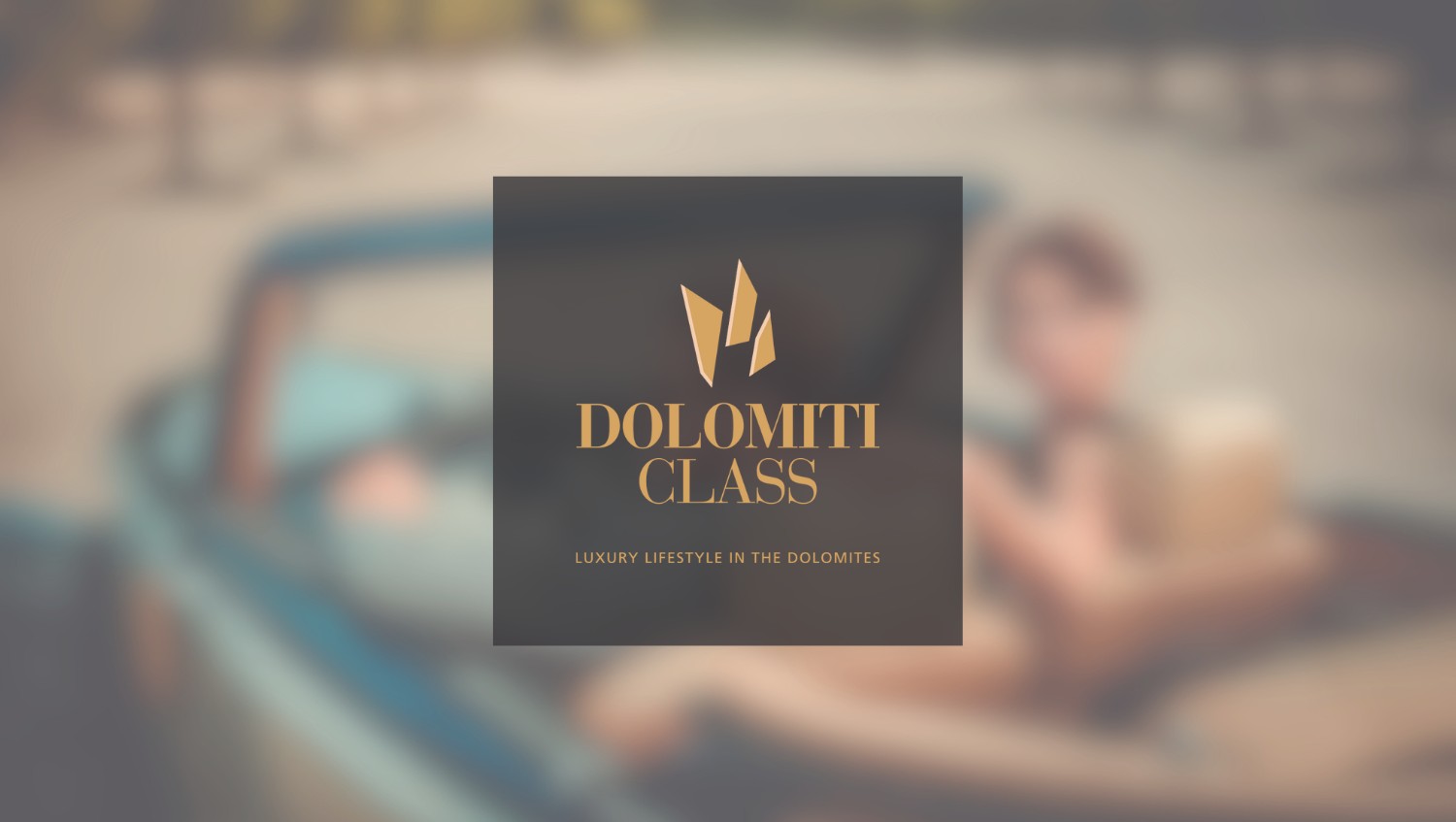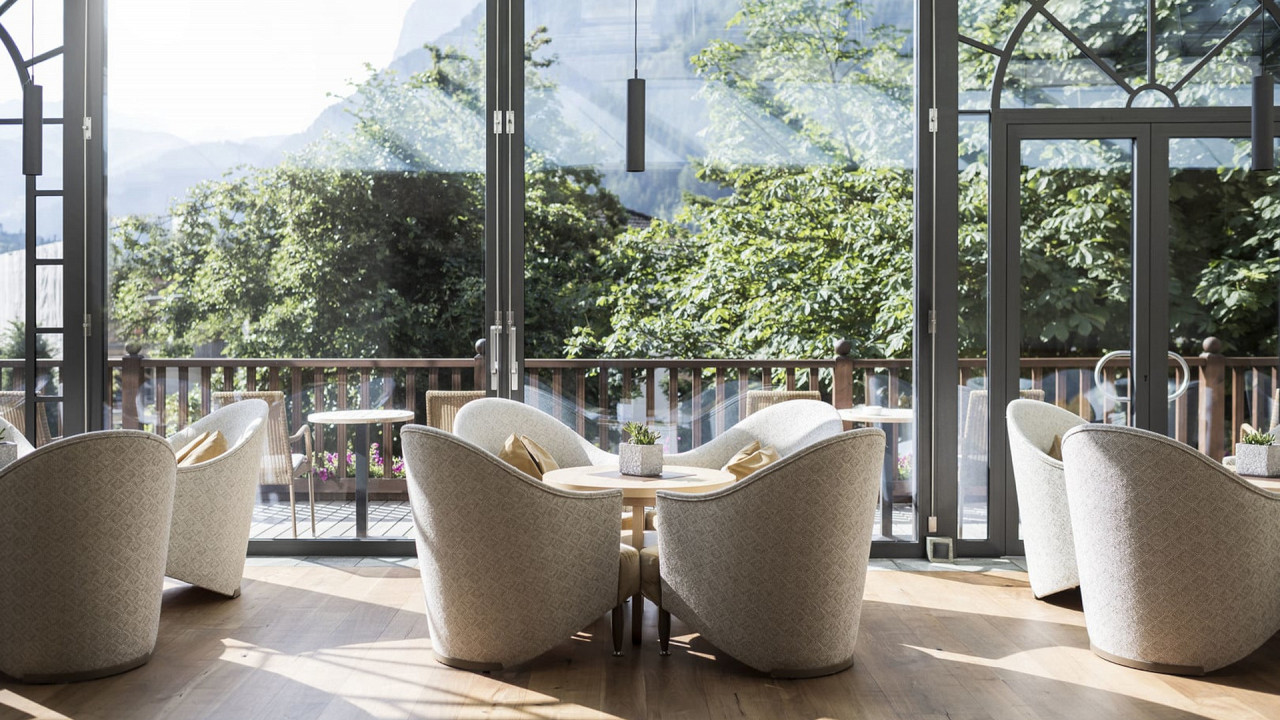 © Alex Filz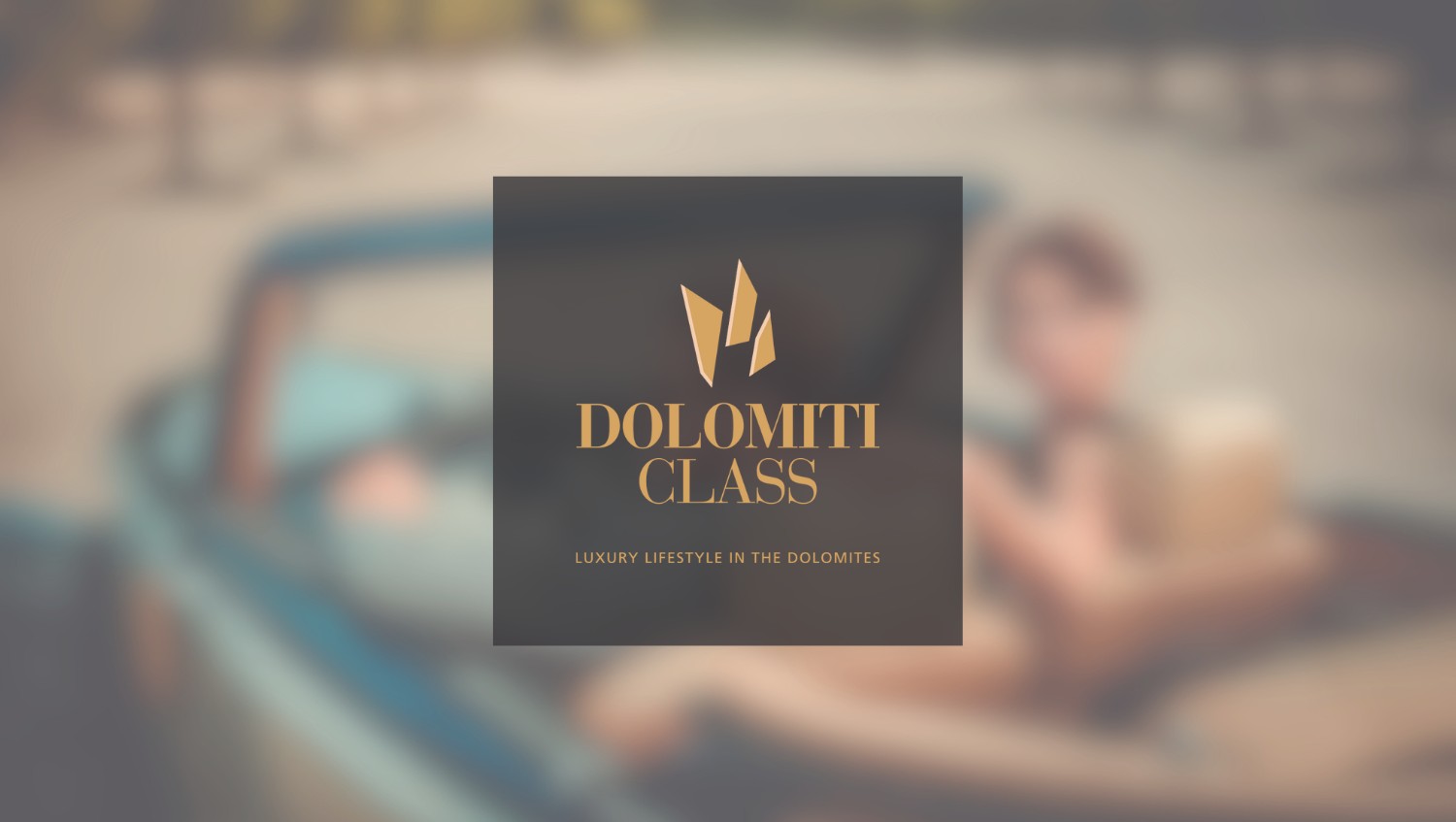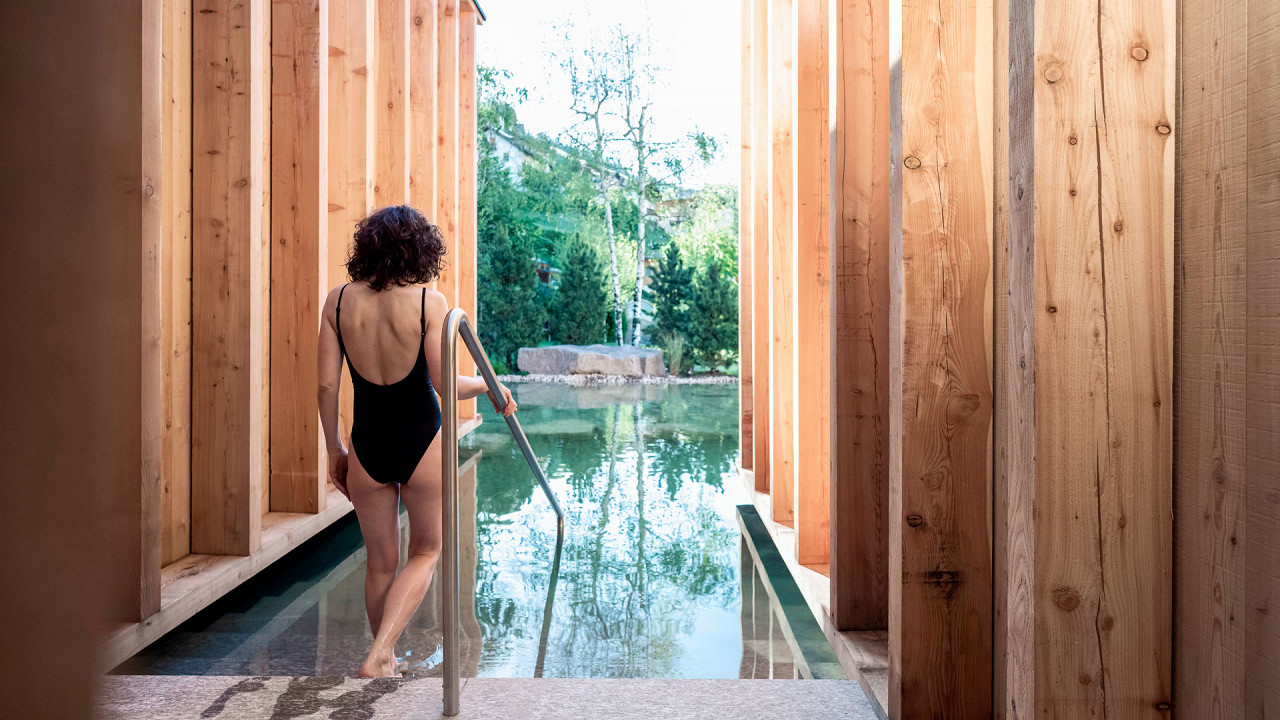 © Alex Filz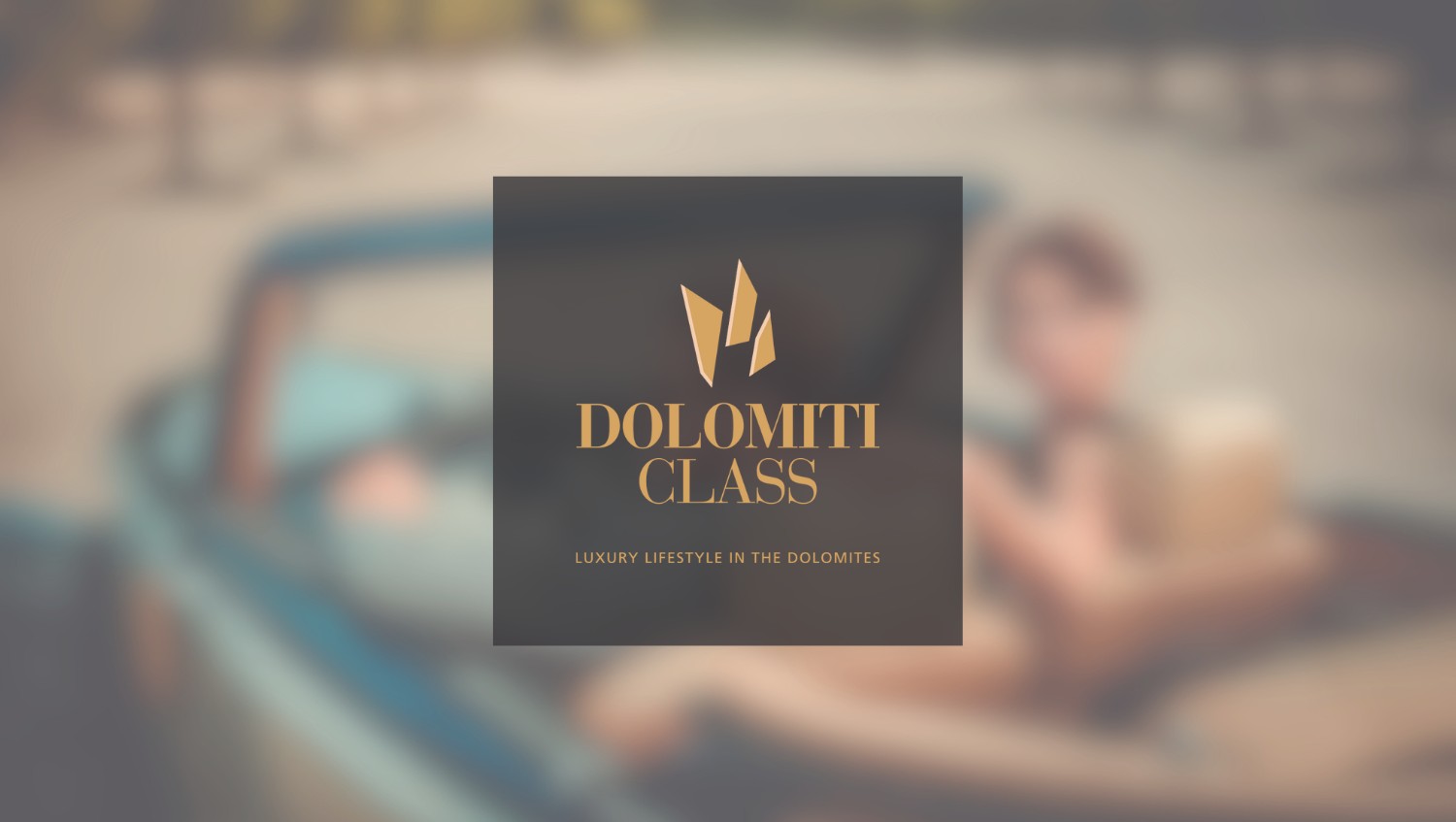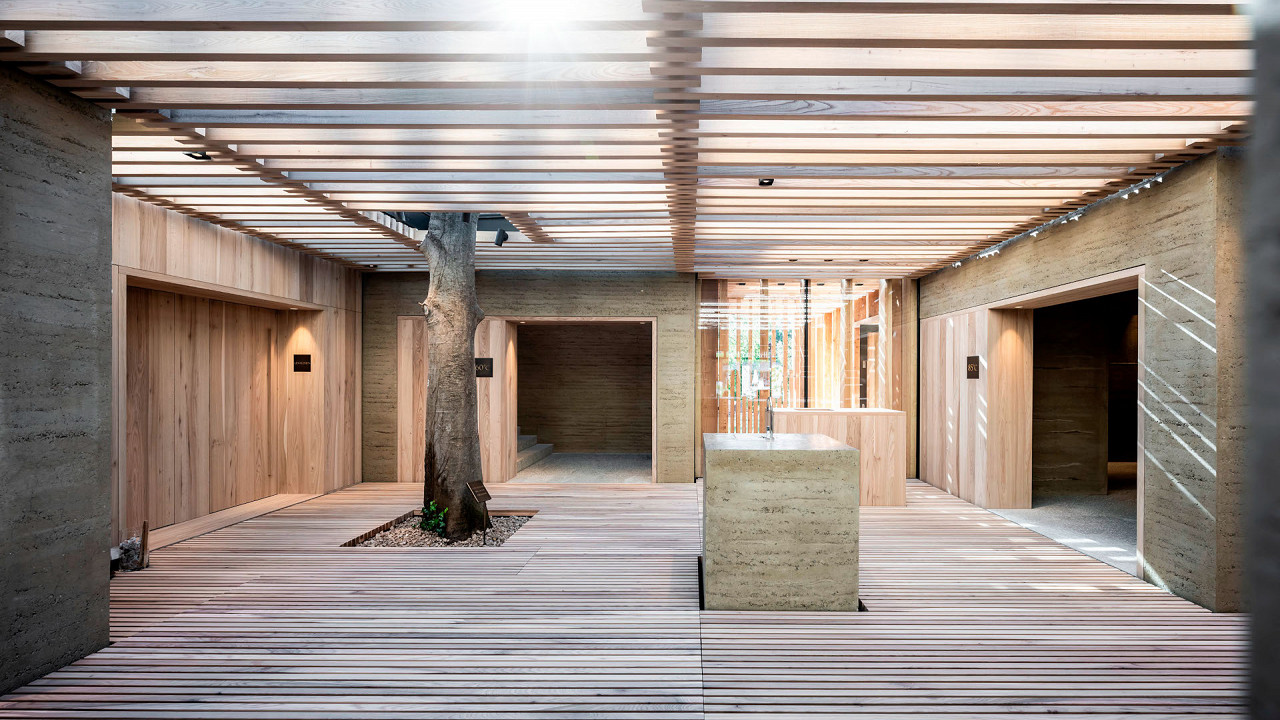 © Alex Filz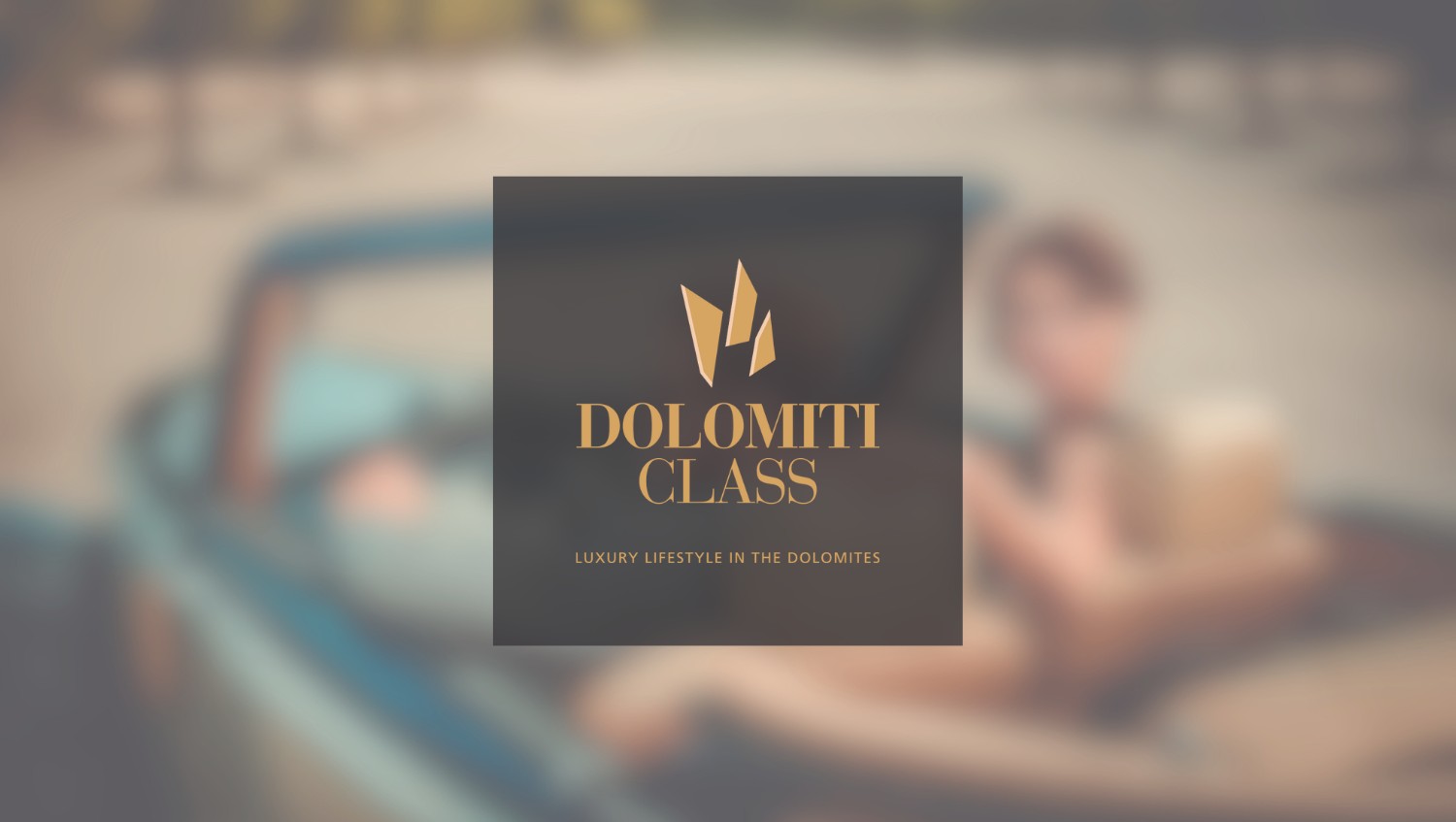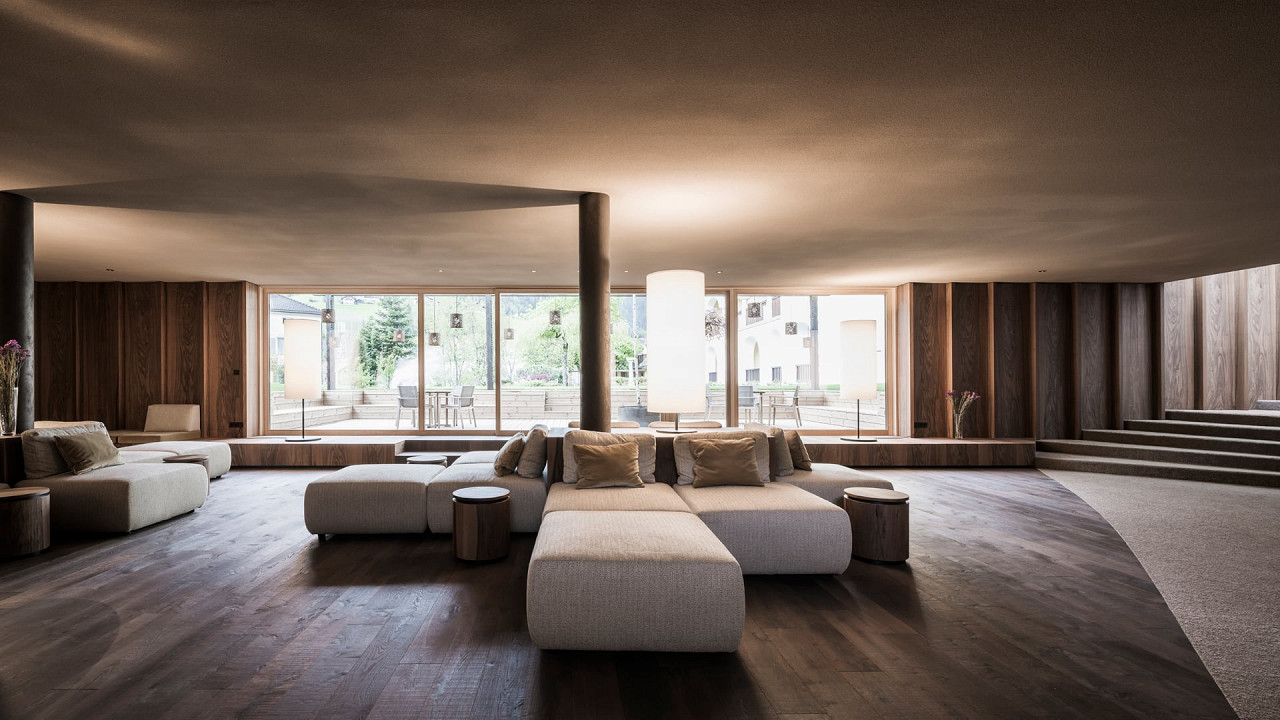 © Alex Filz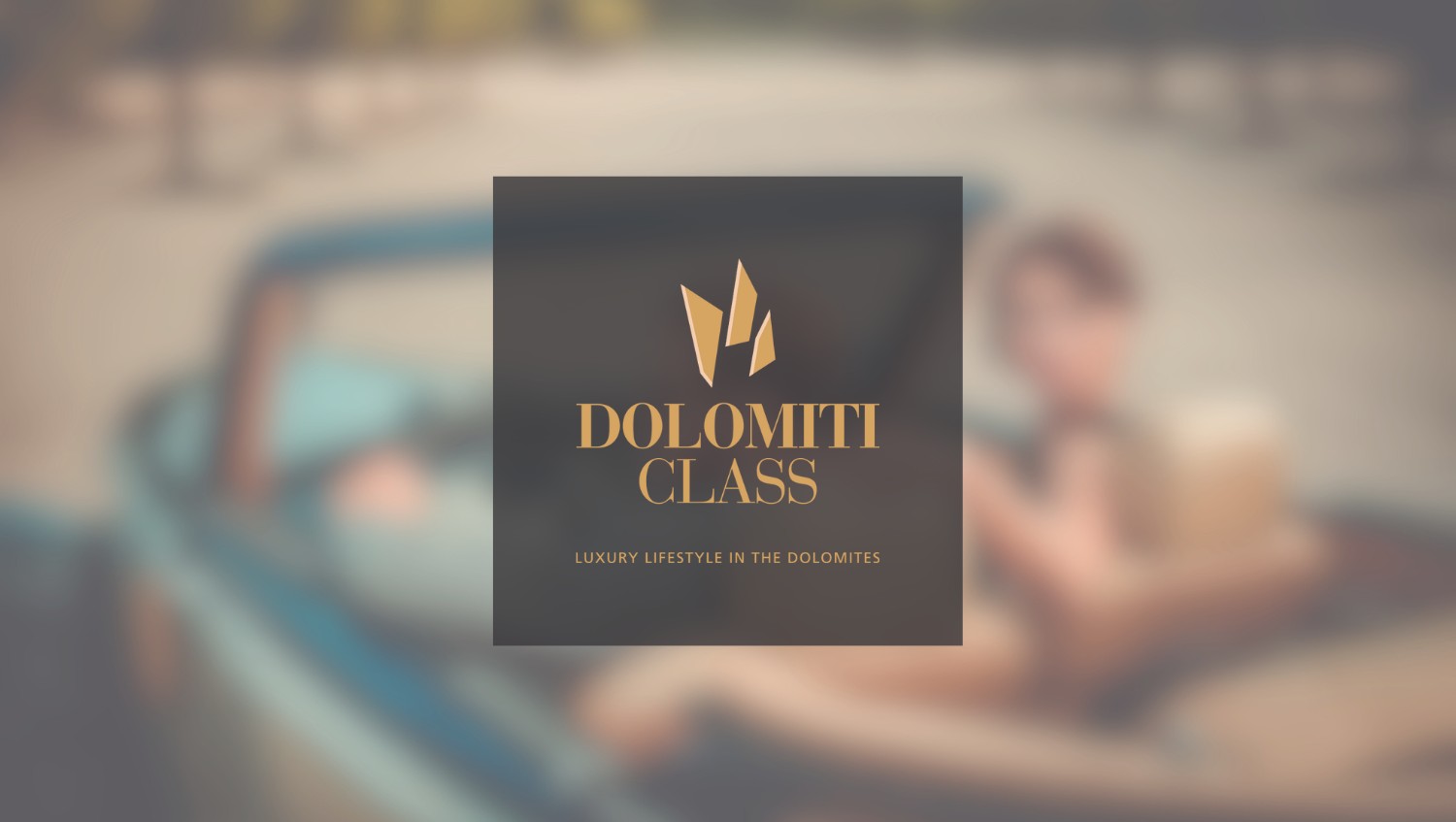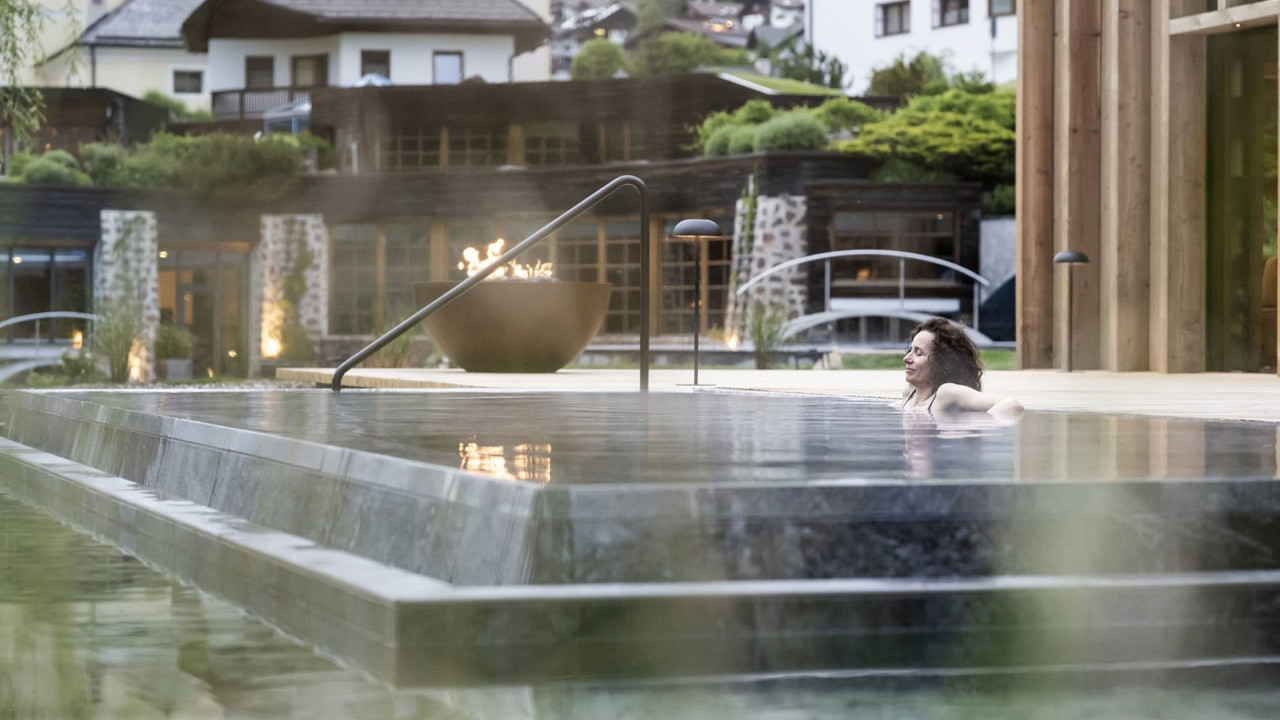 © Alex Filz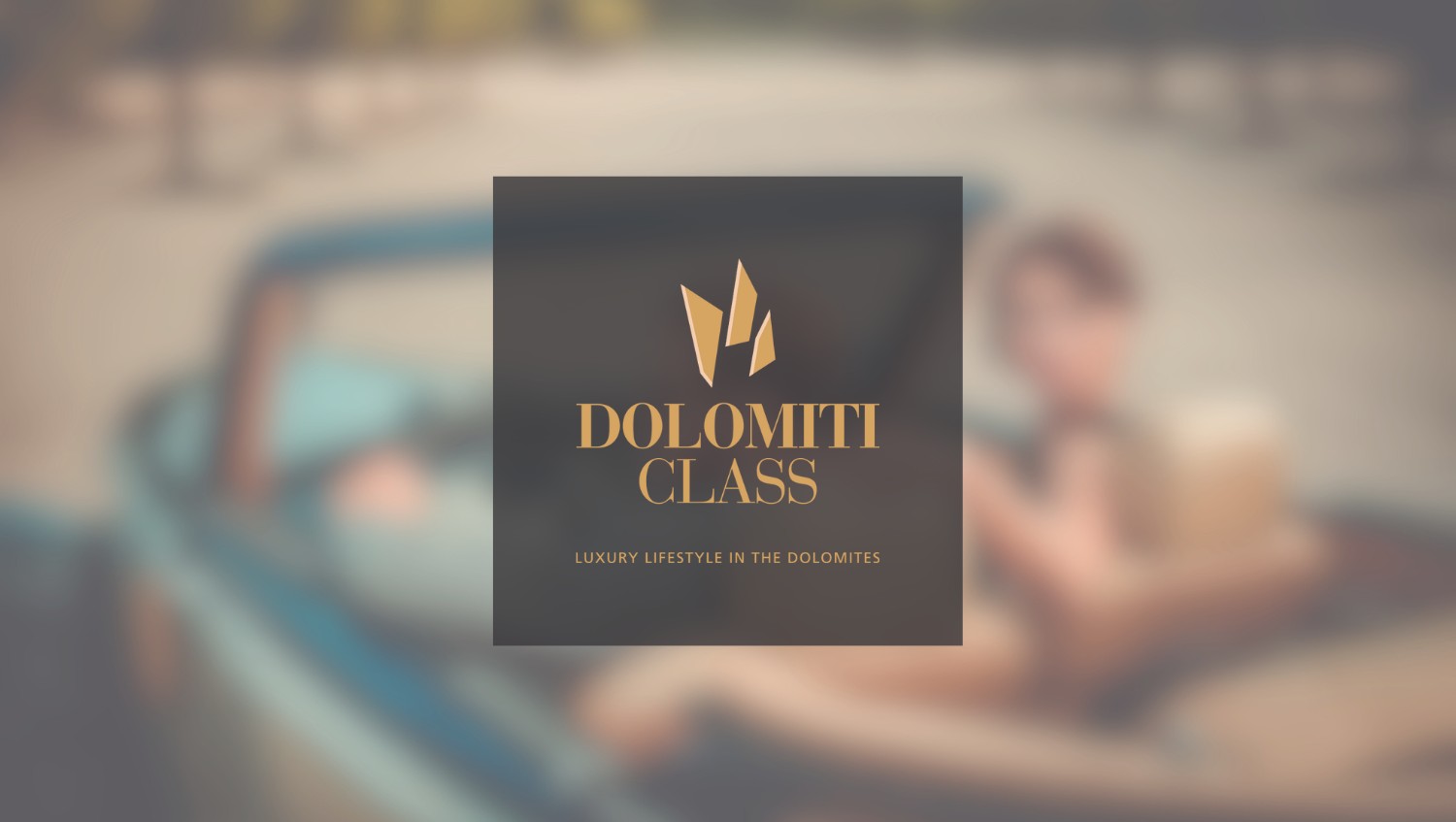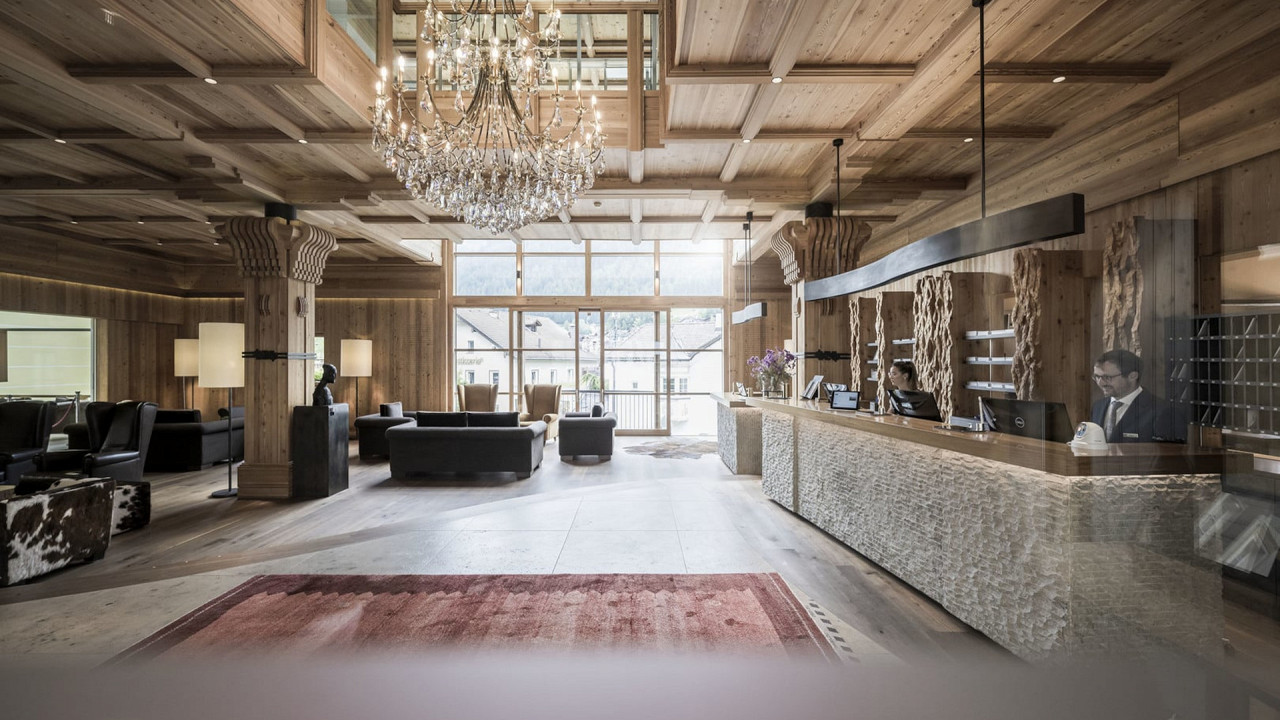 © Alex Filz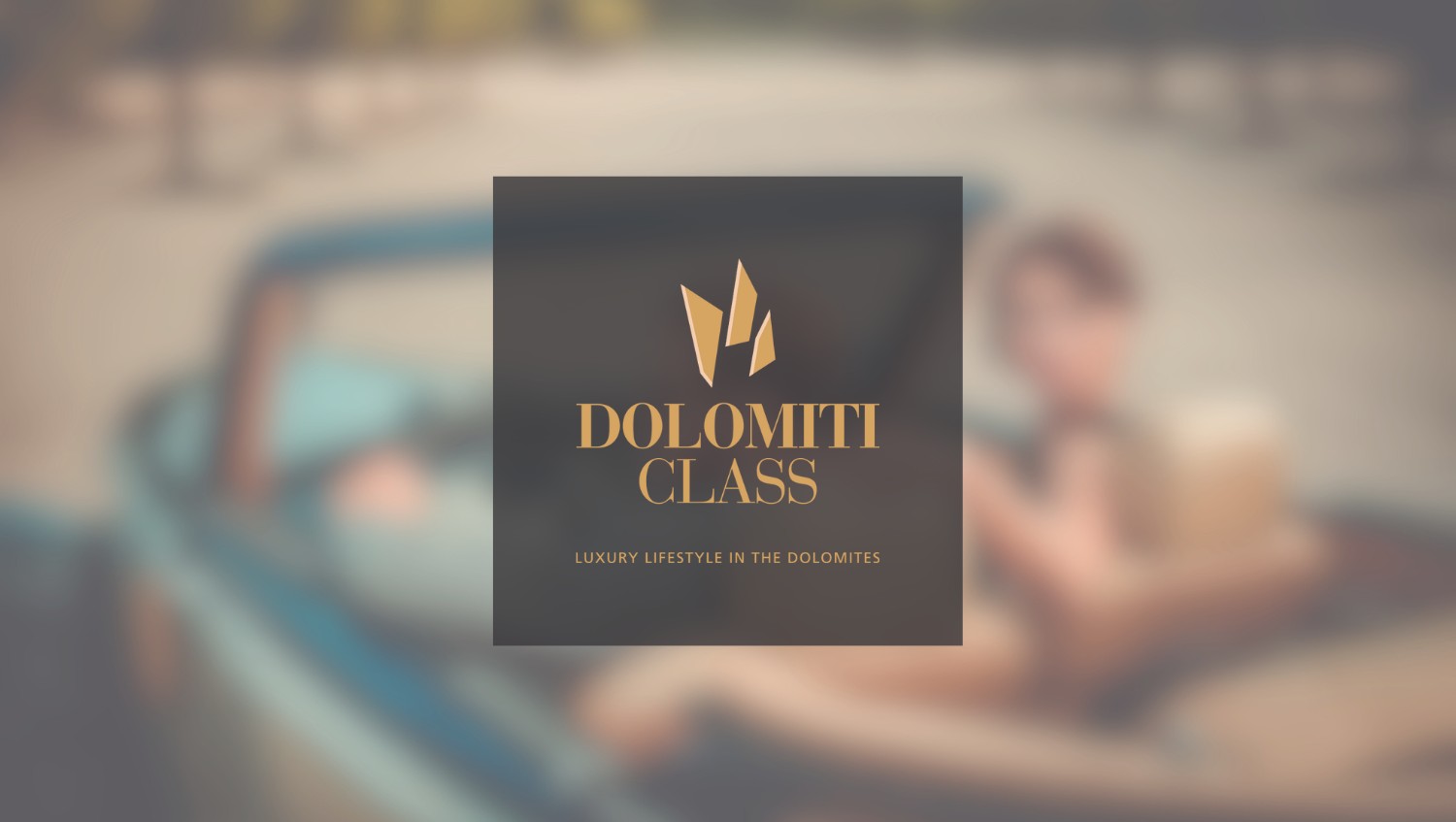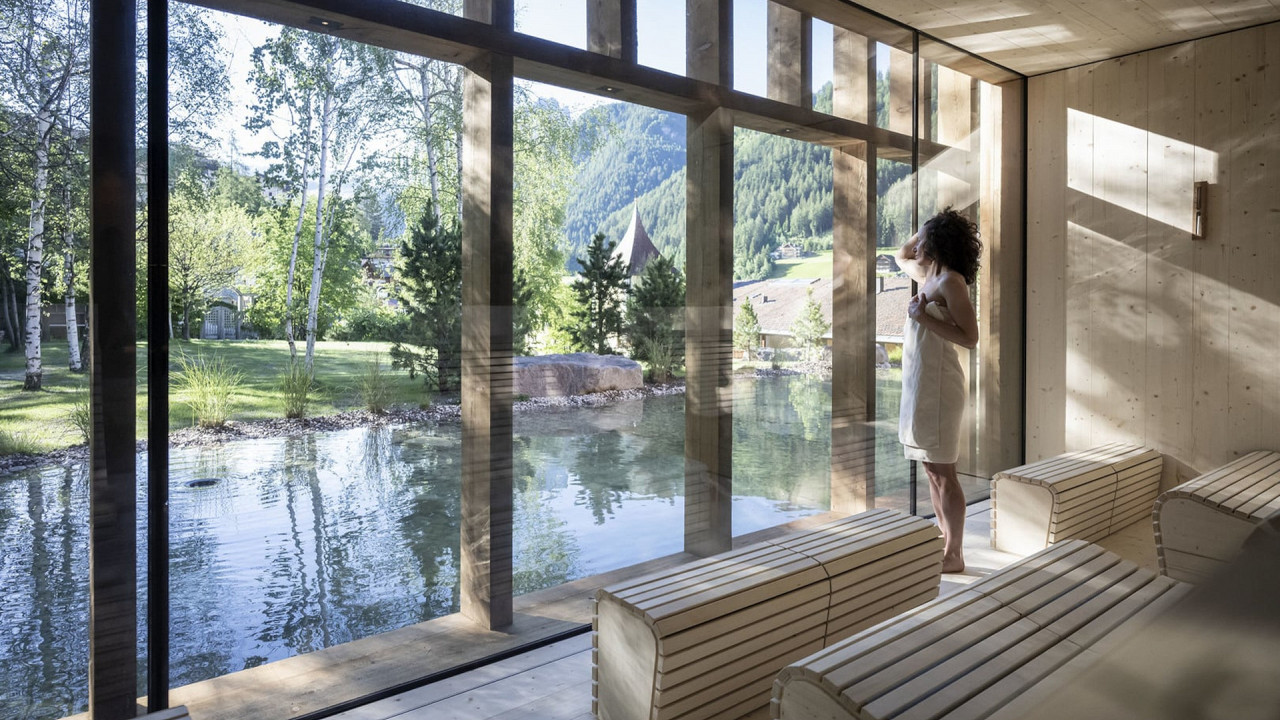 © Alex Filz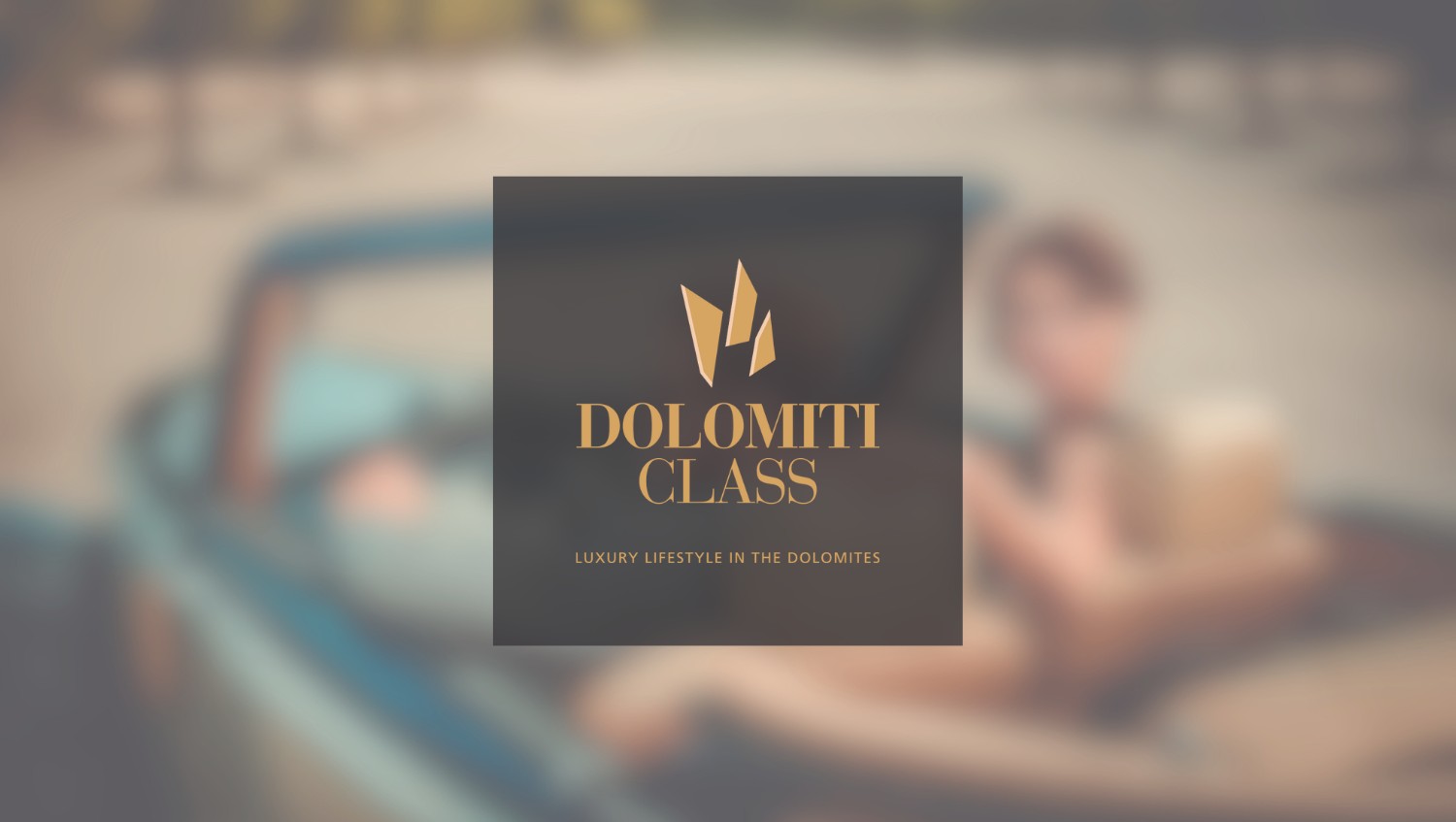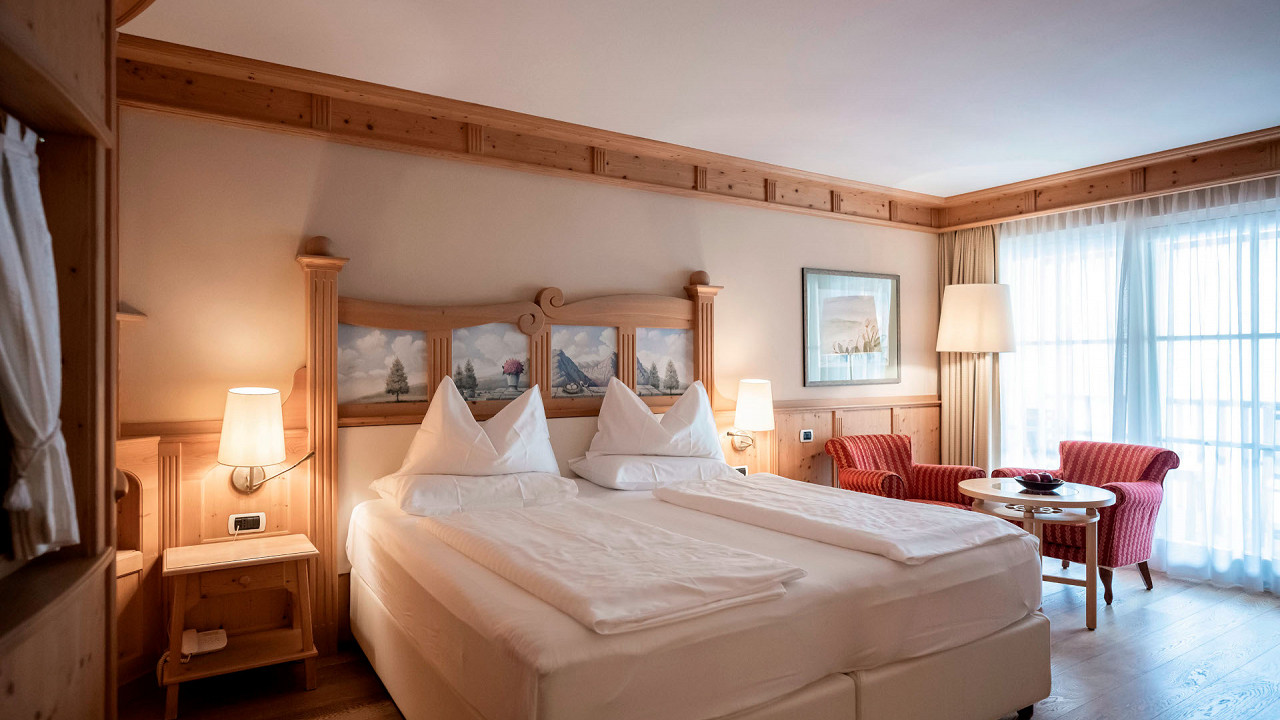 © Alex Filz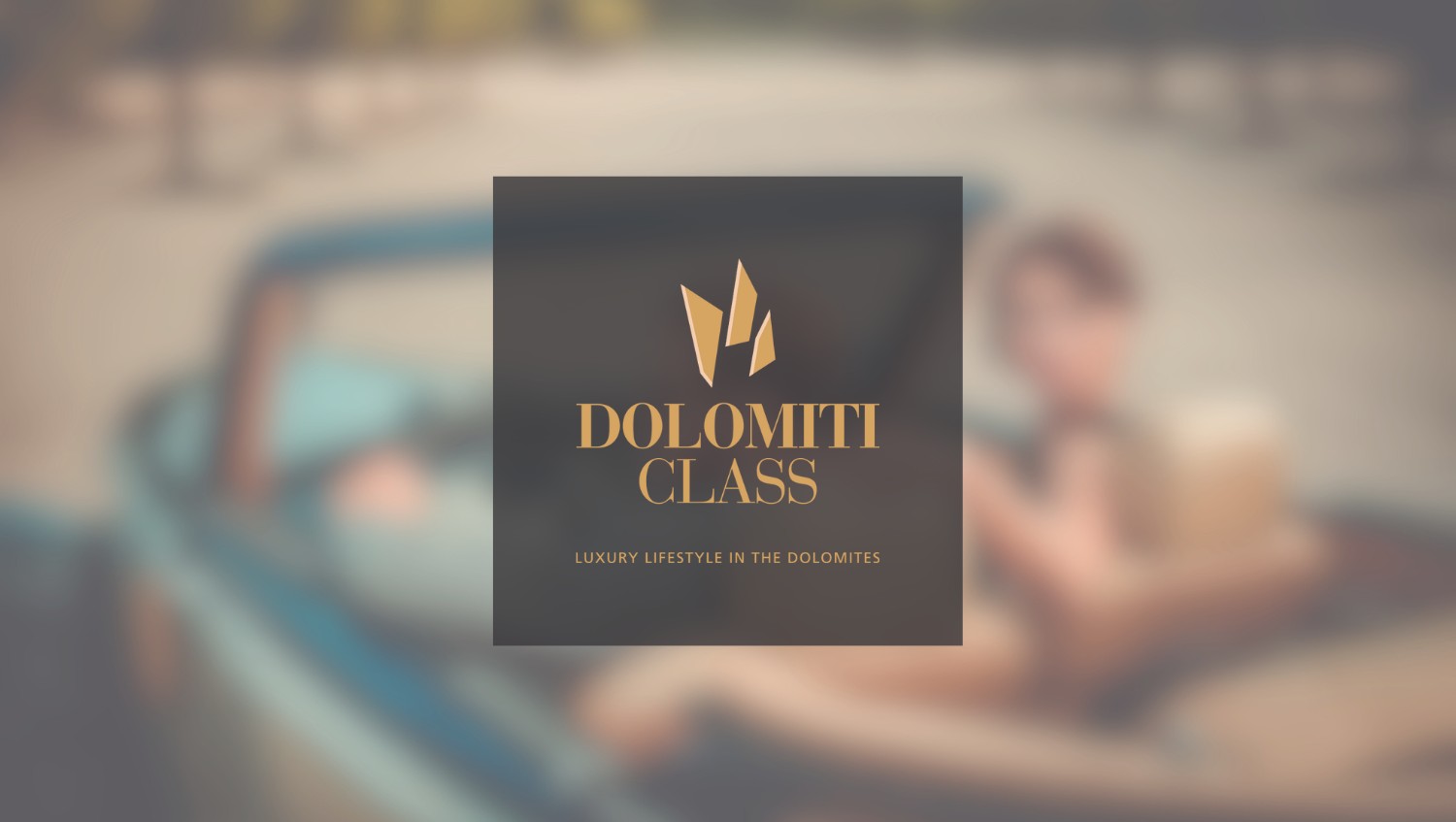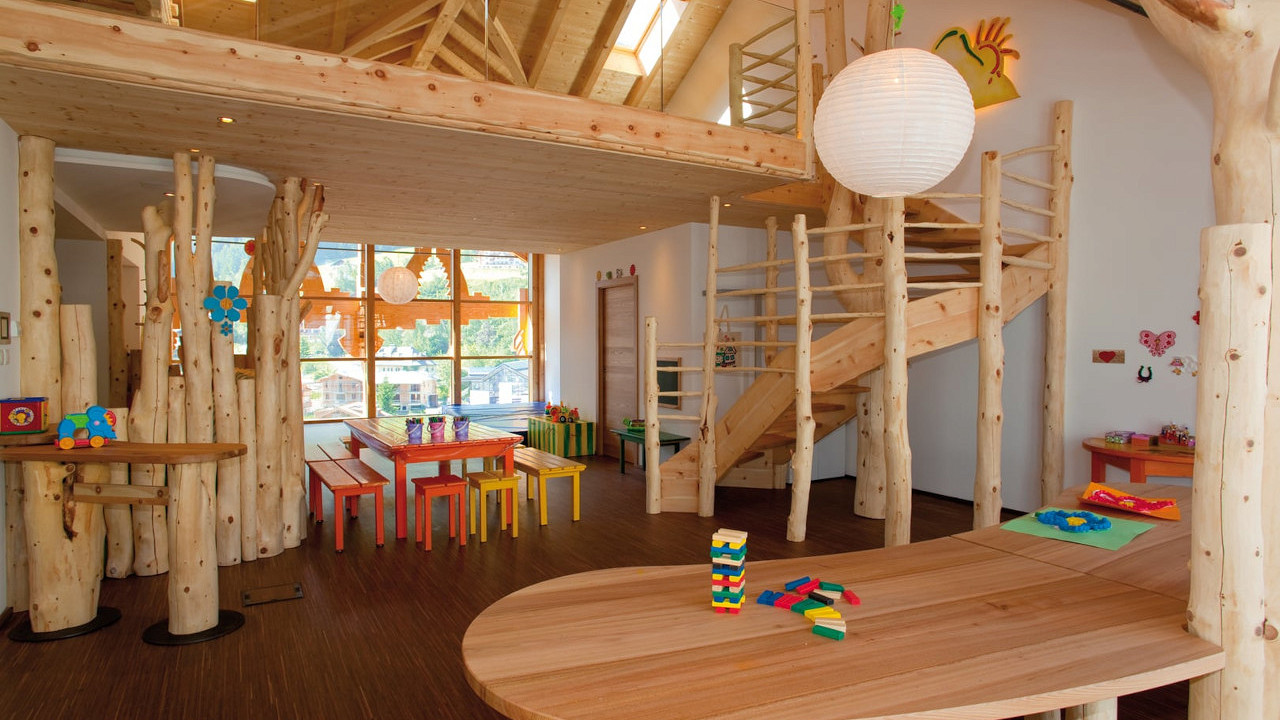 © ADLER Spa Resort Dolomiti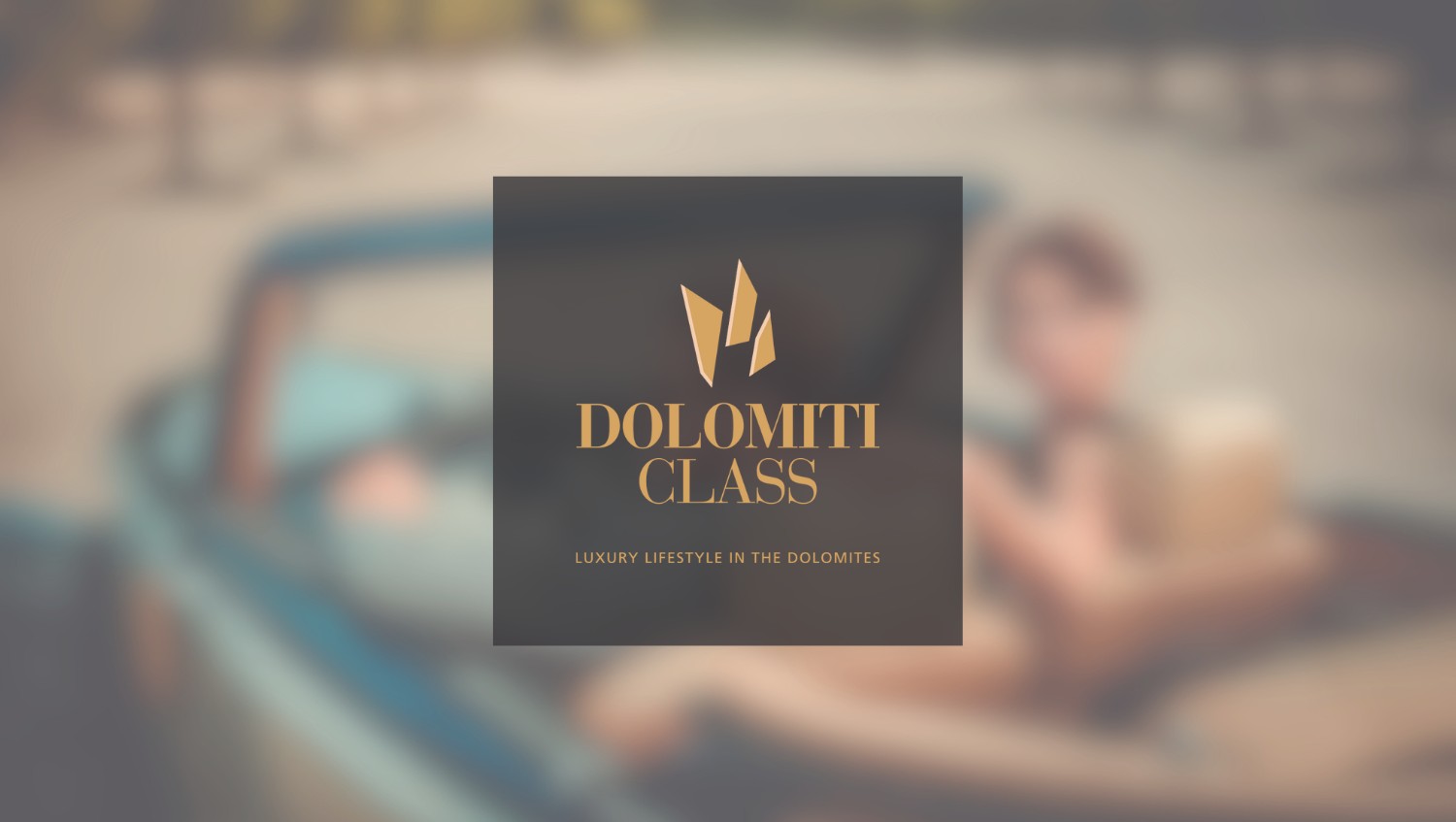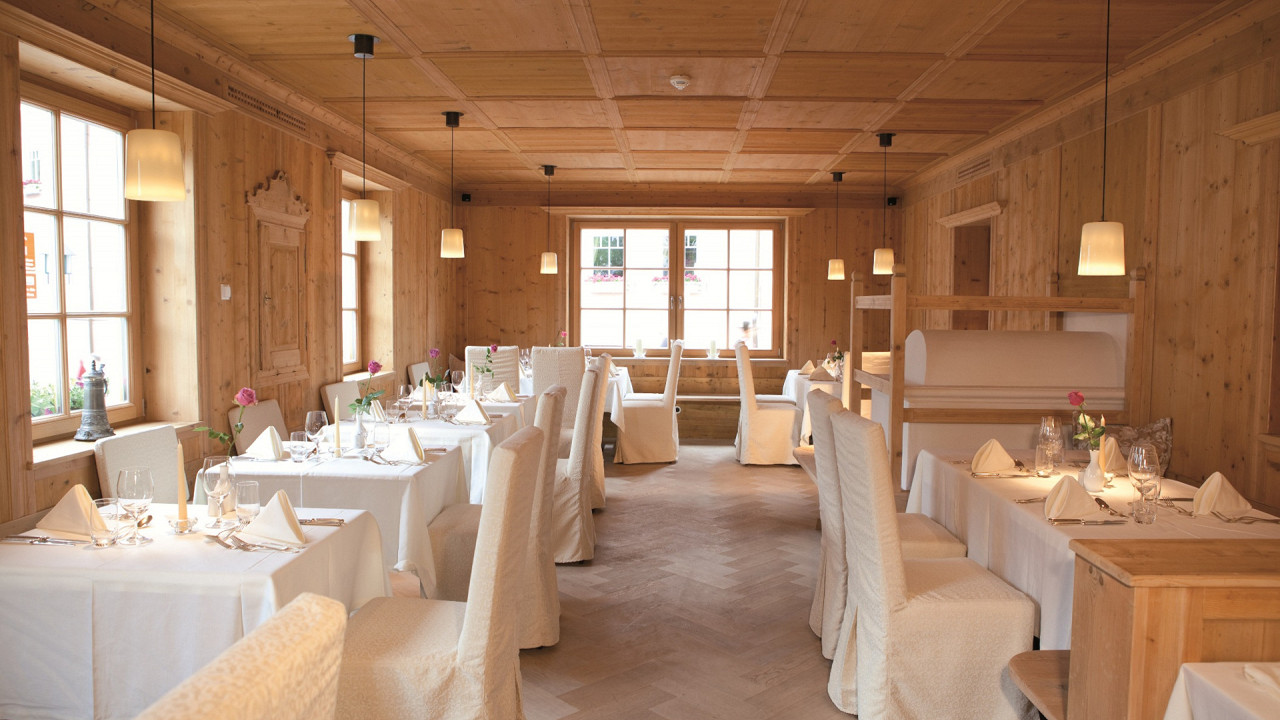 © ADLER Spa Resort Dolomiti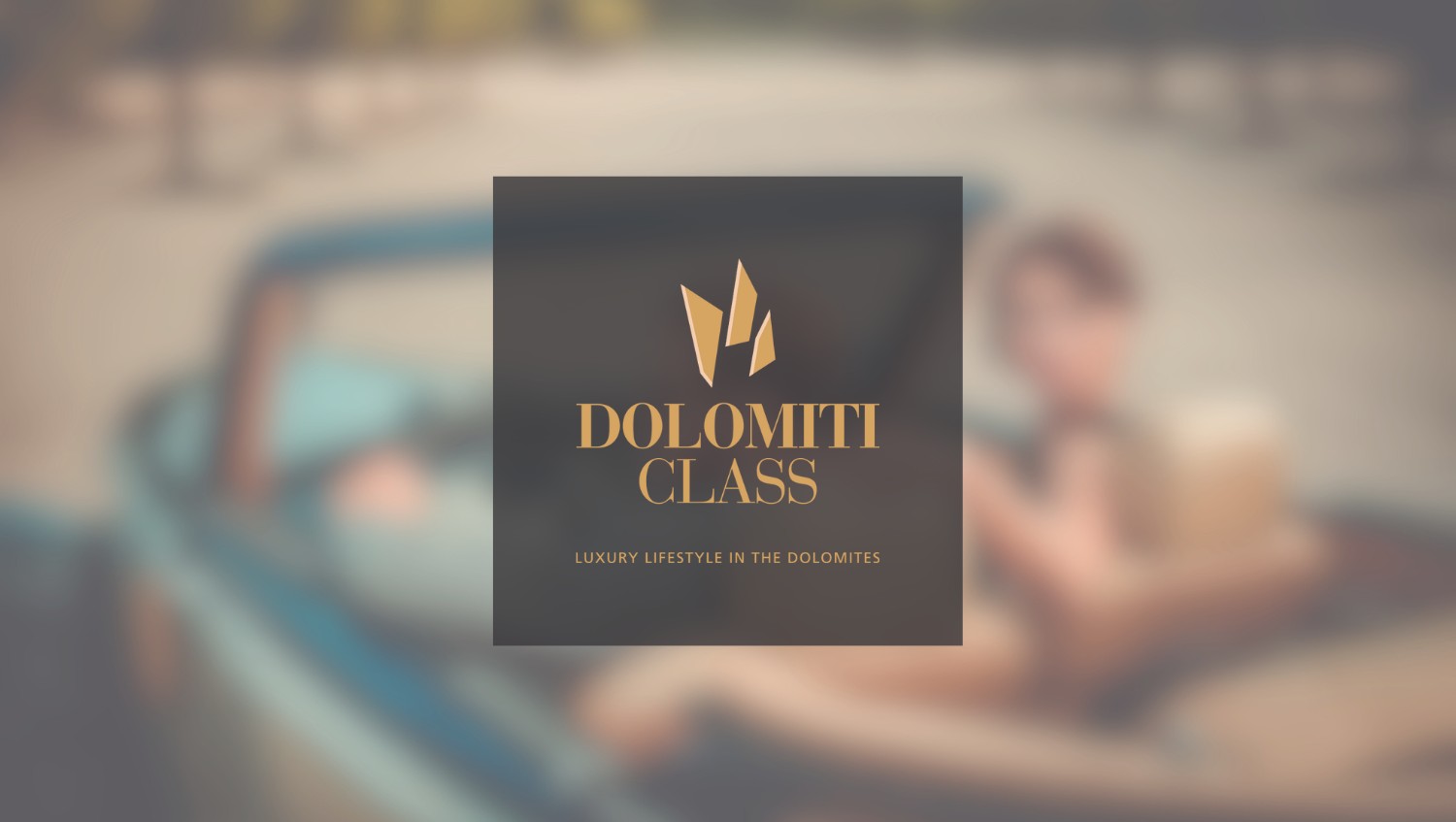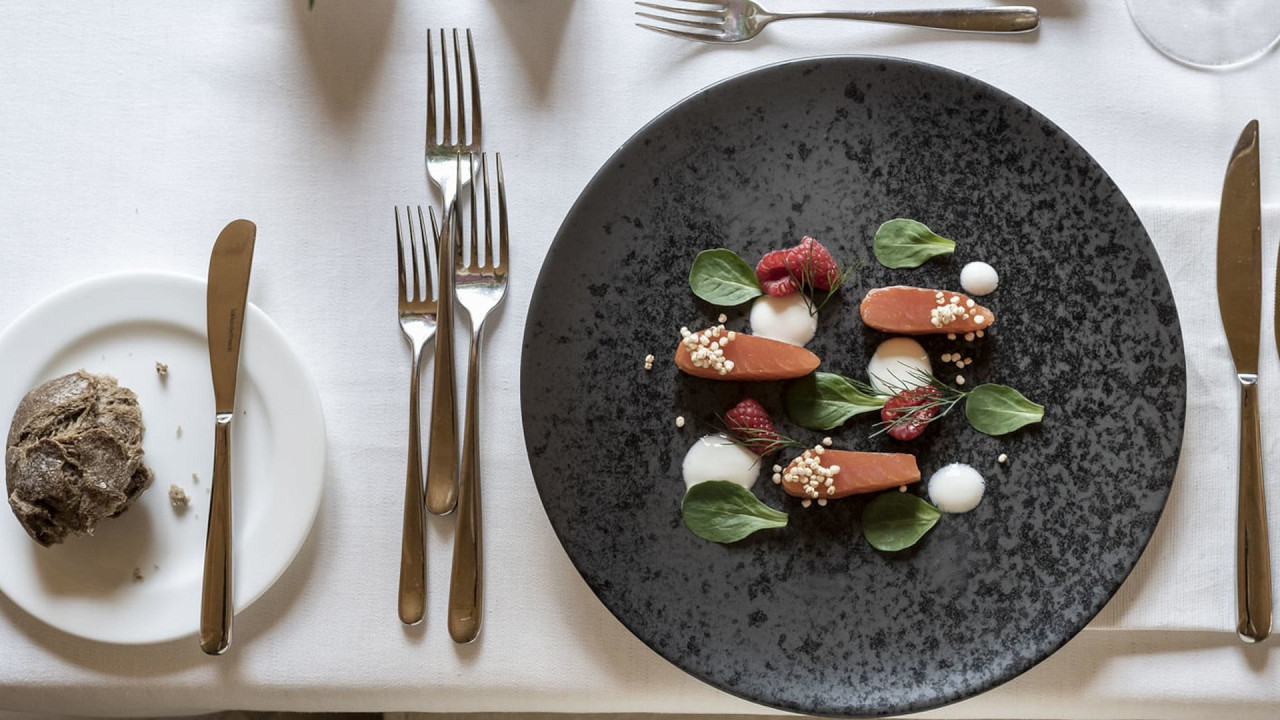 © Alex Filz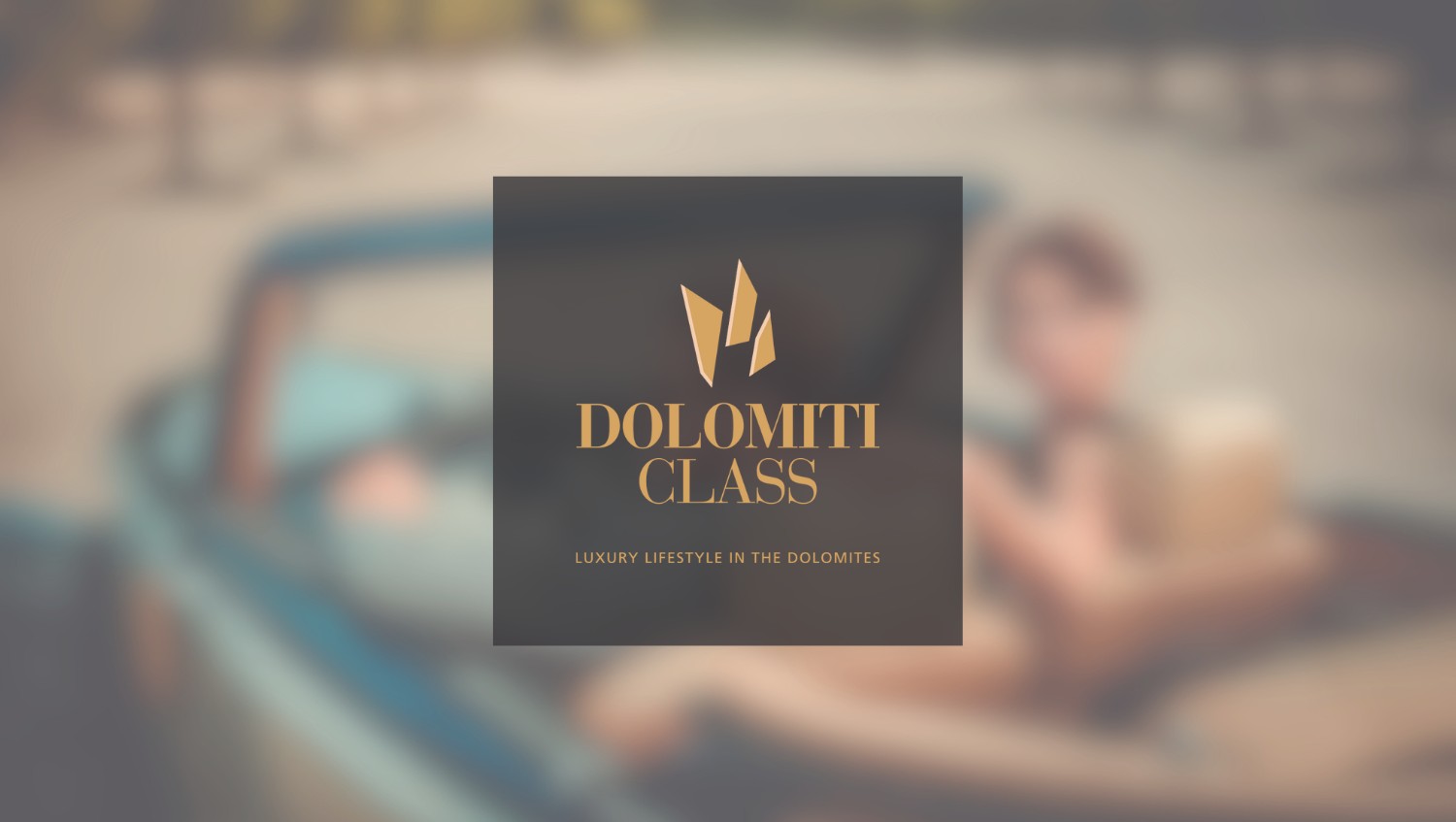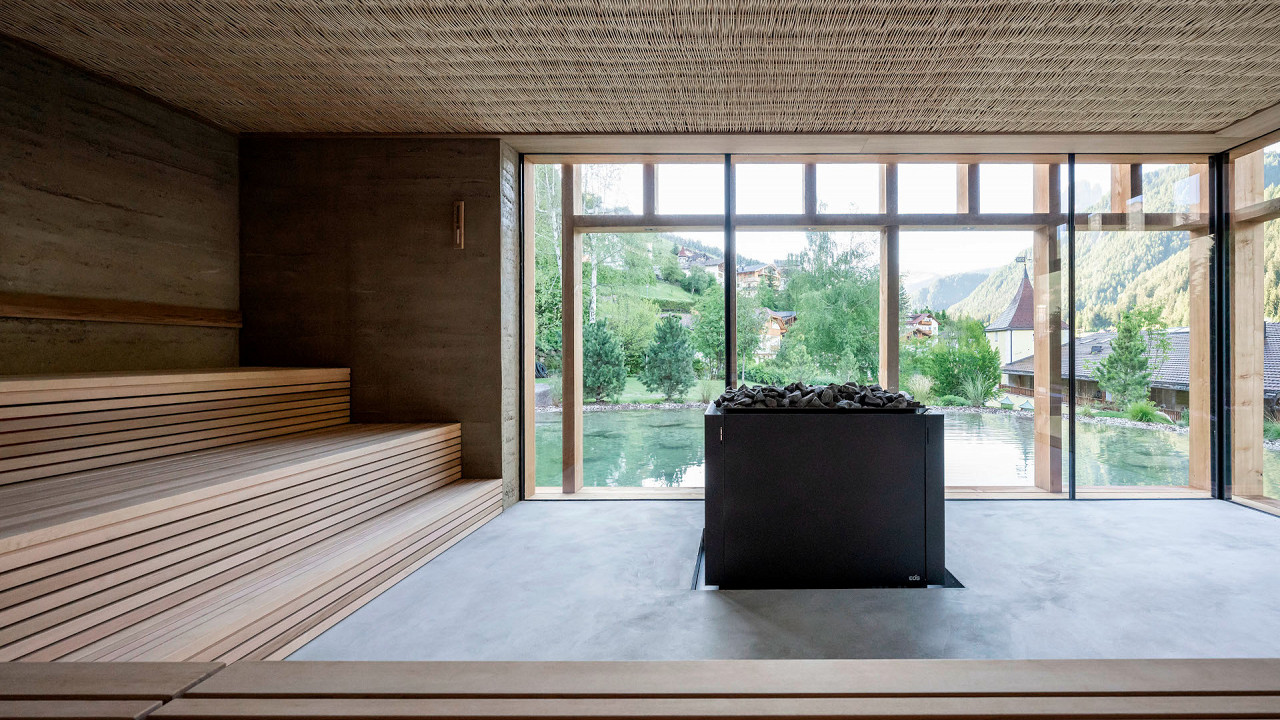 © Alex Filz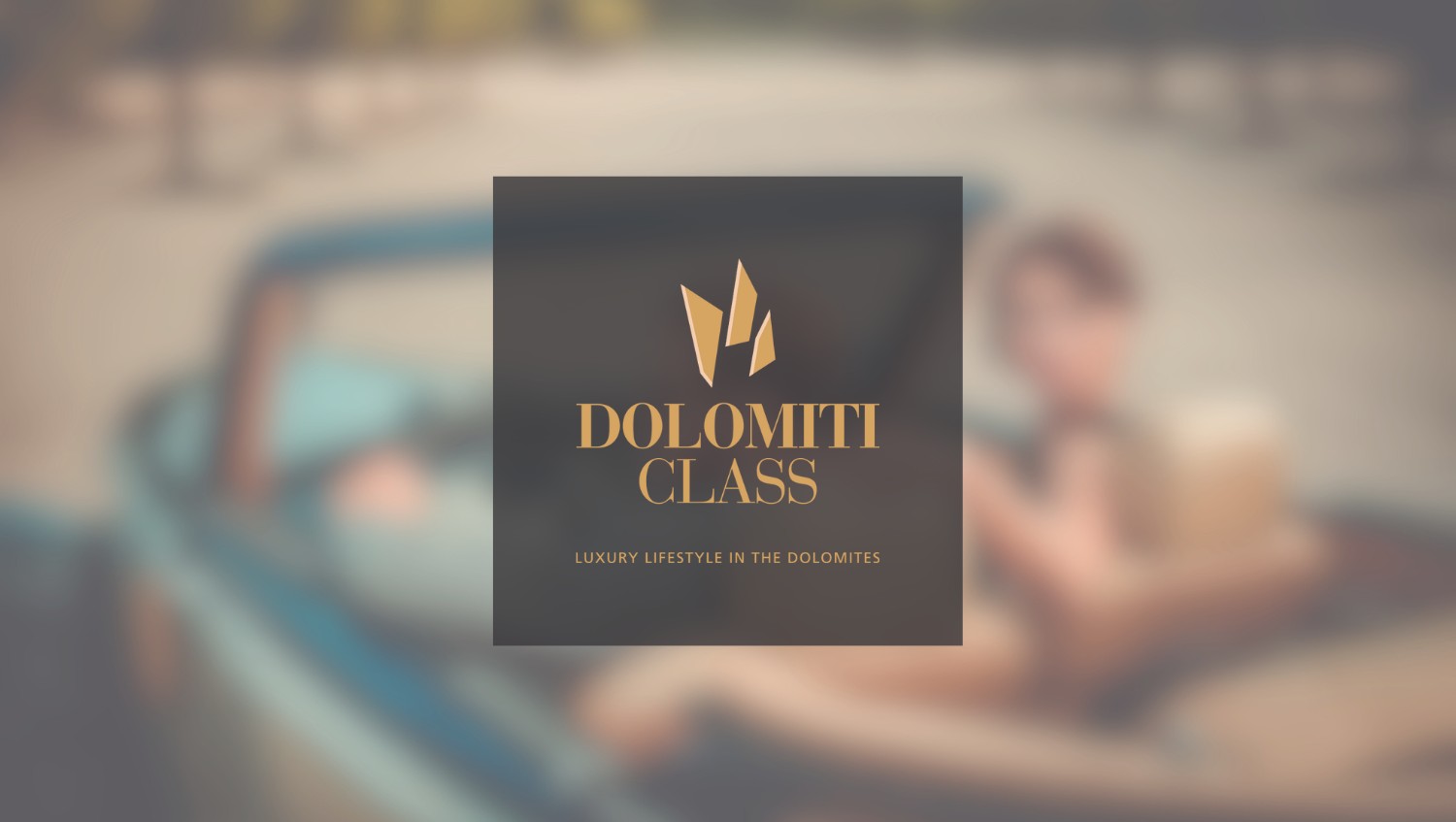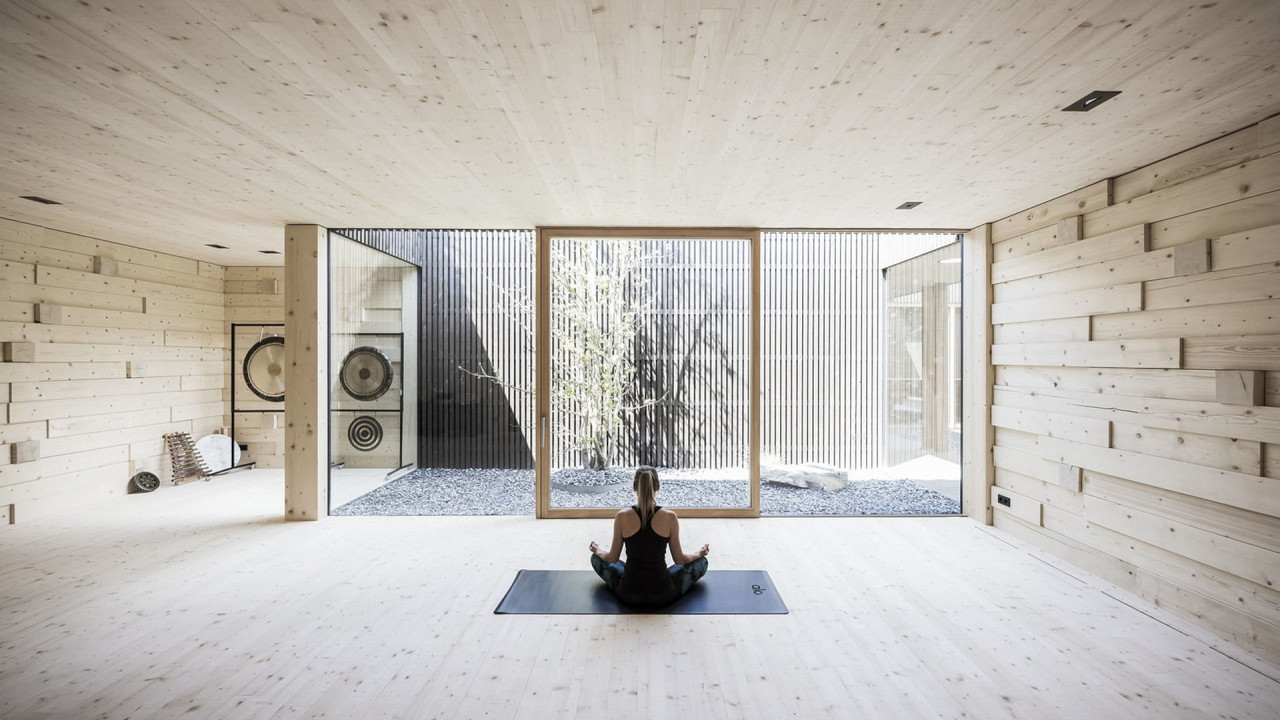 © Alex Filz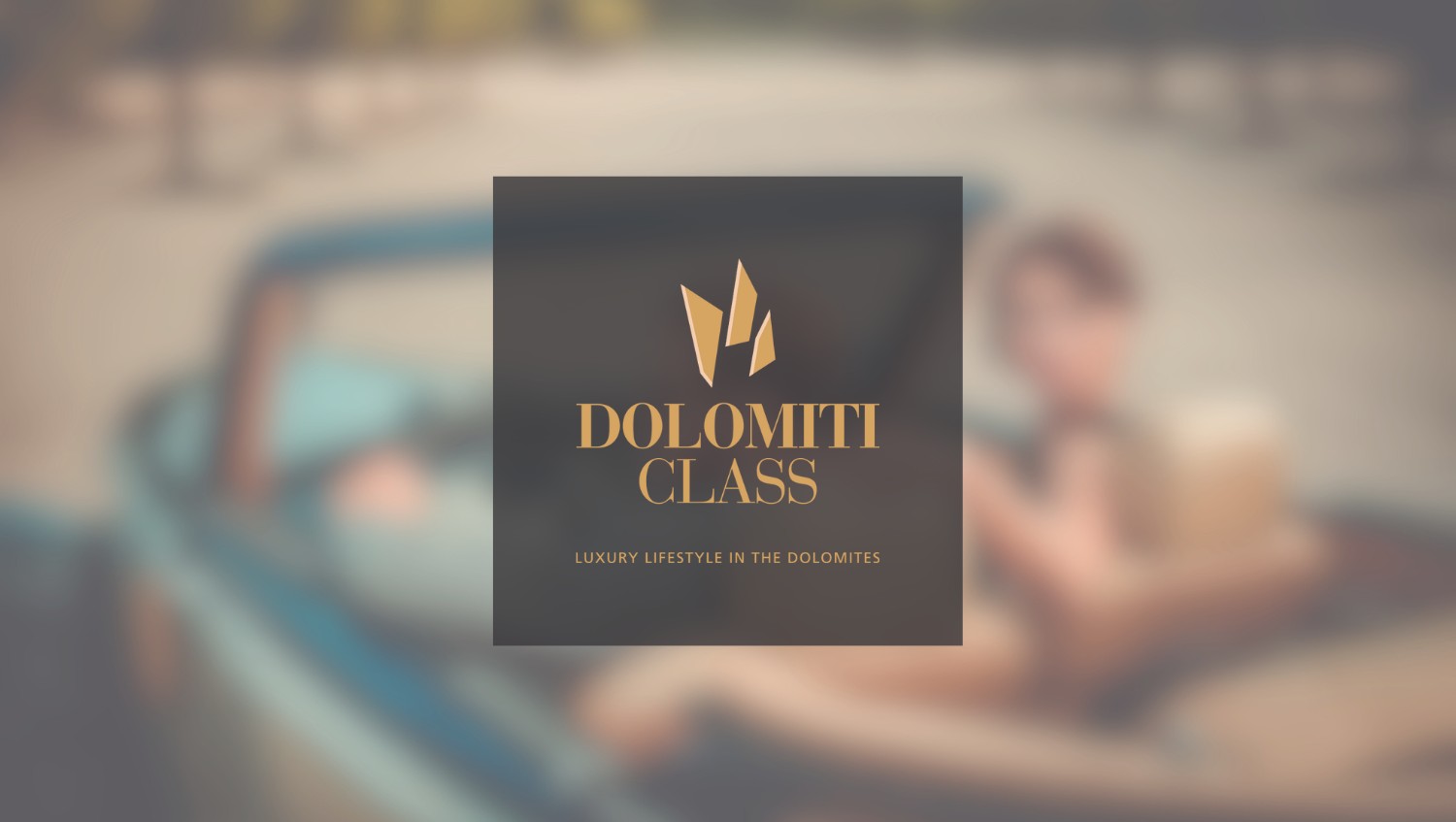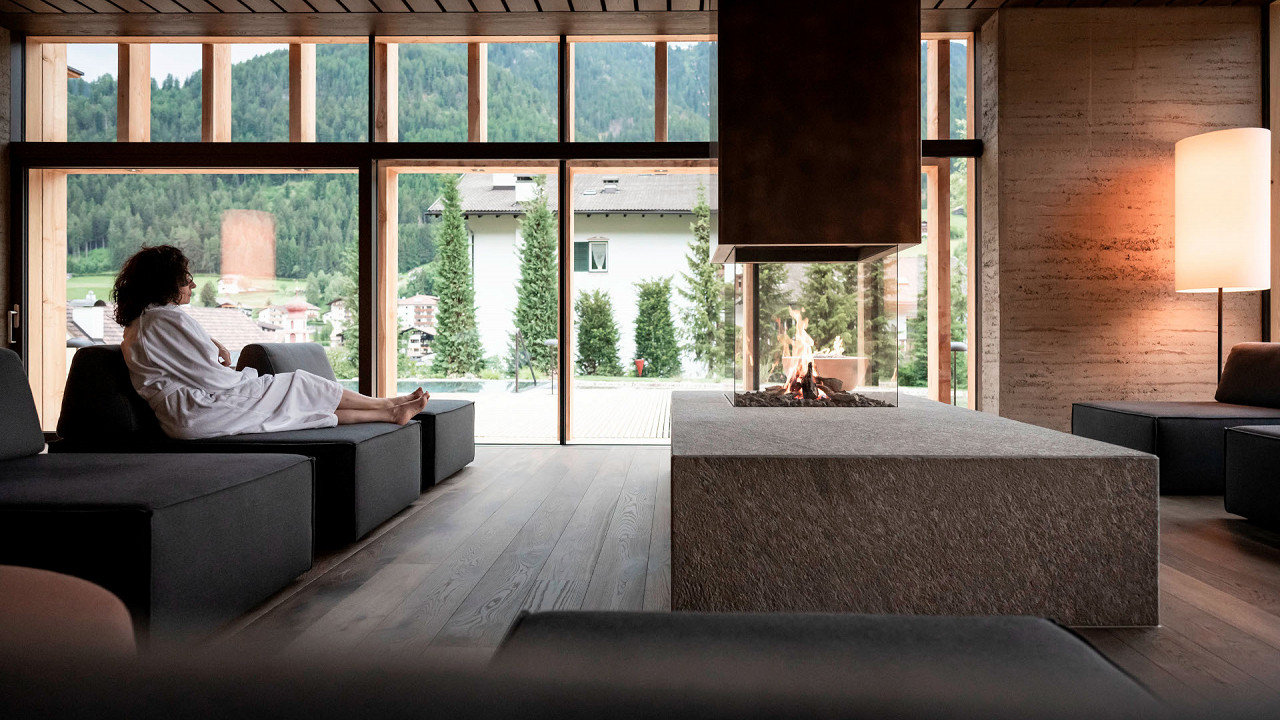 © Alex Filz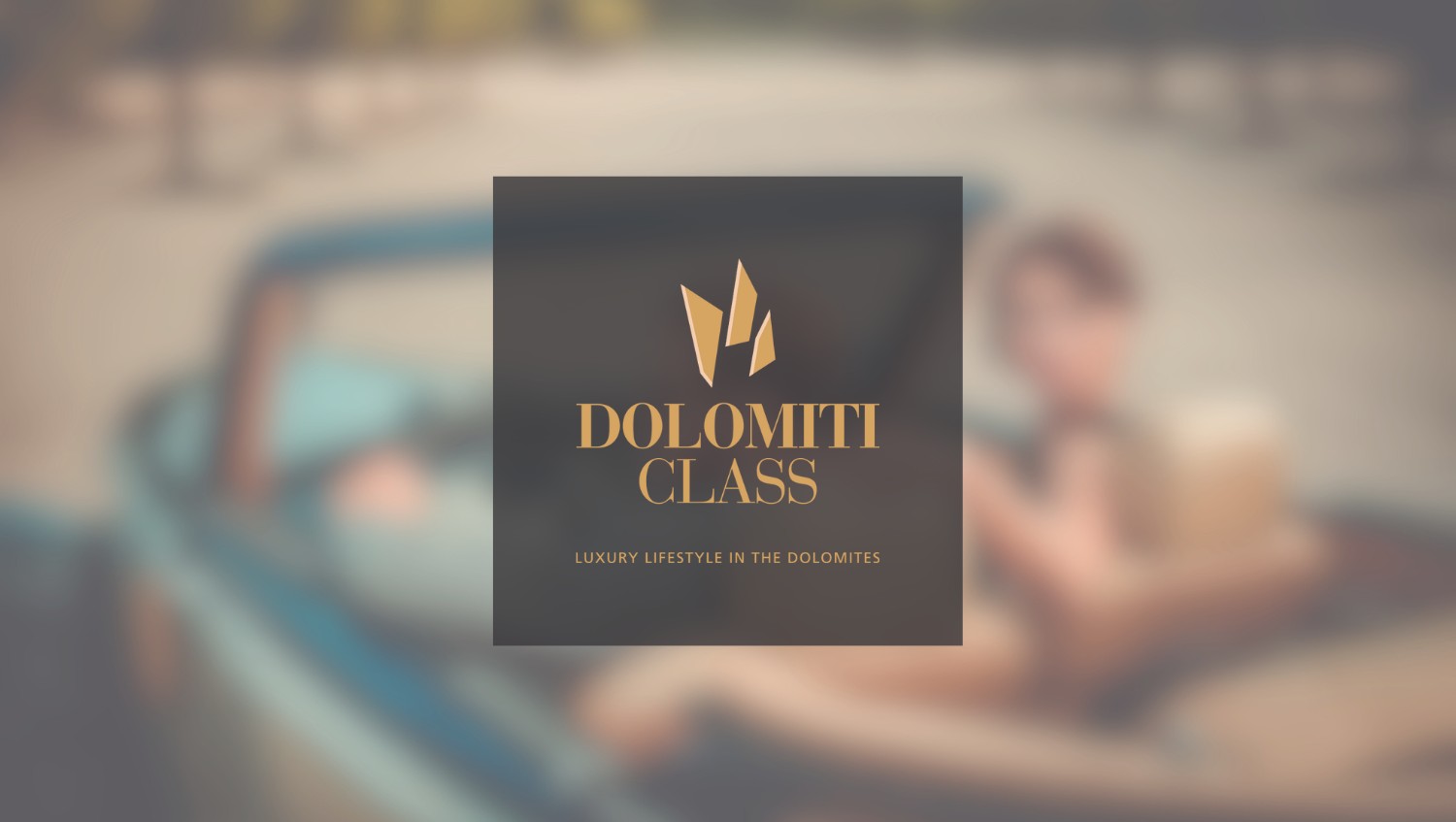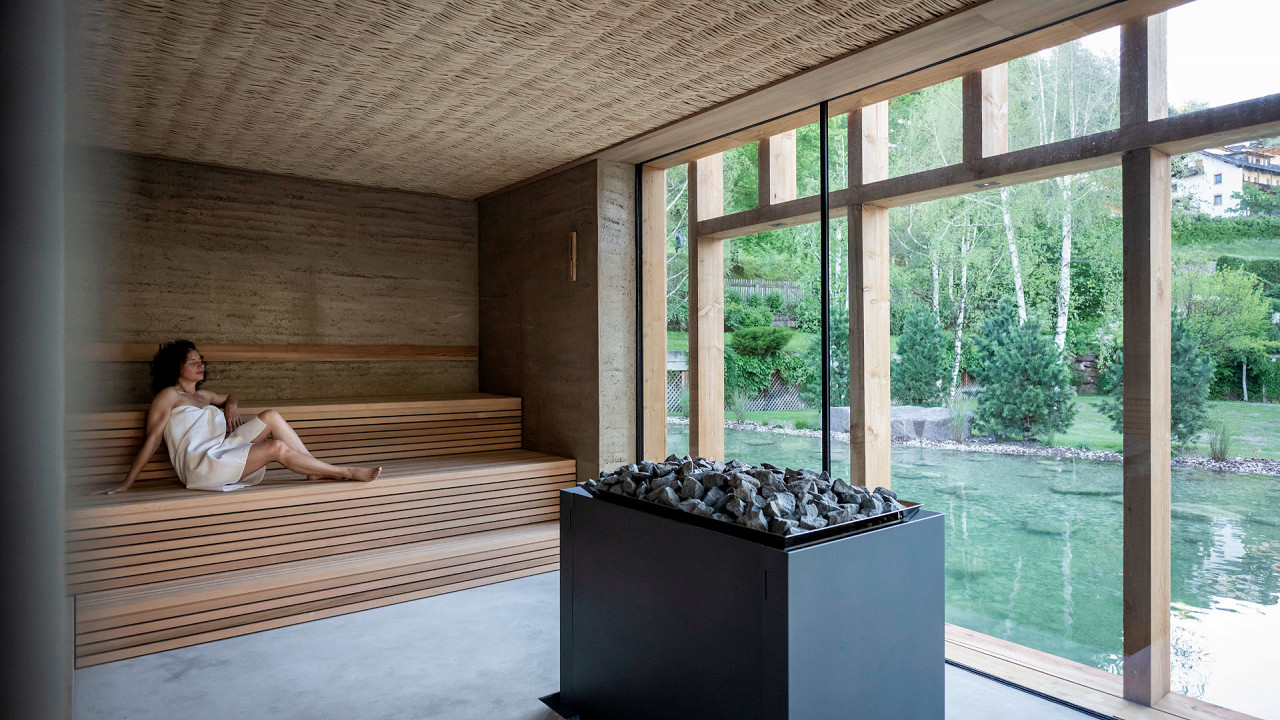 © Alex Filz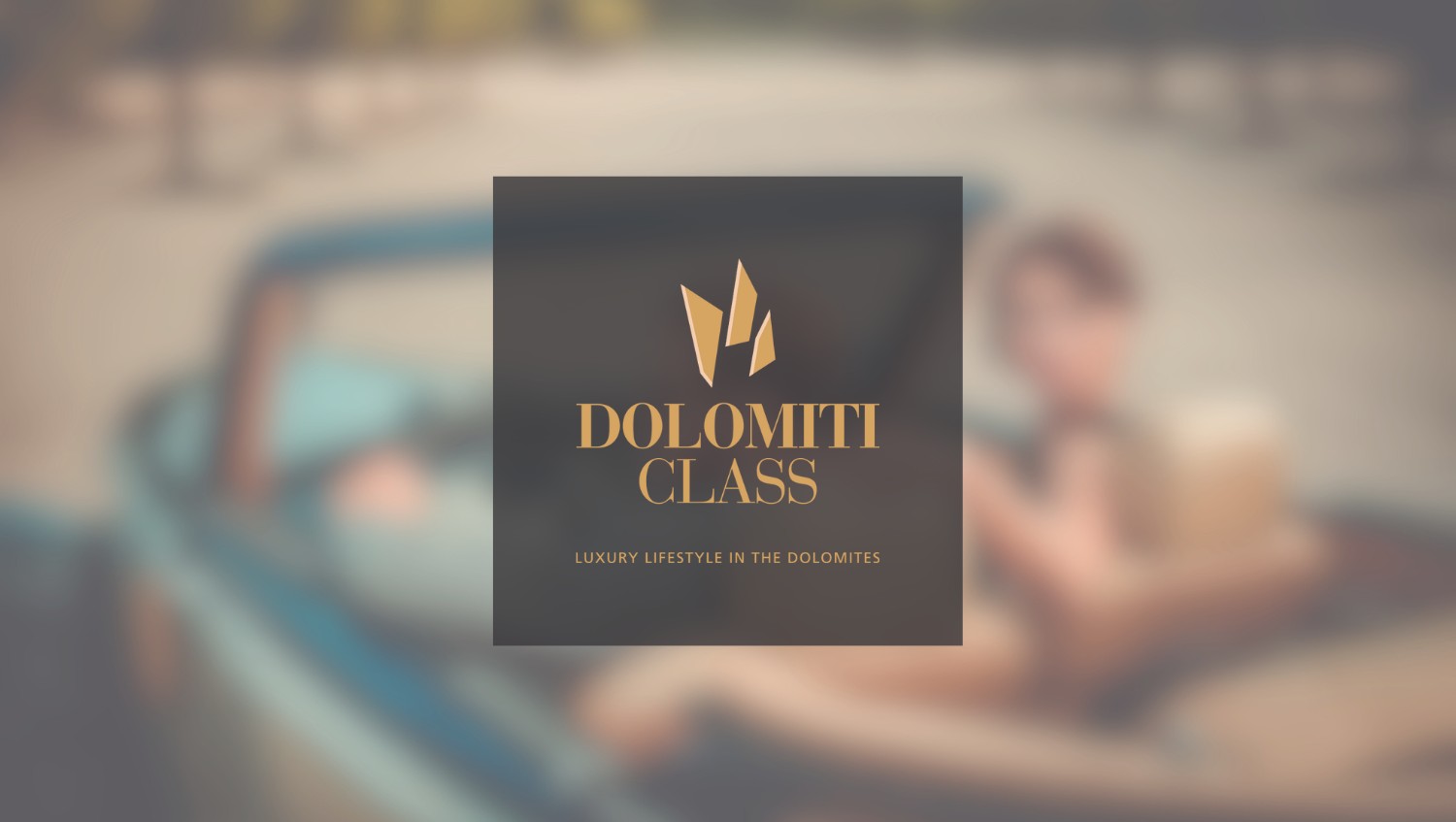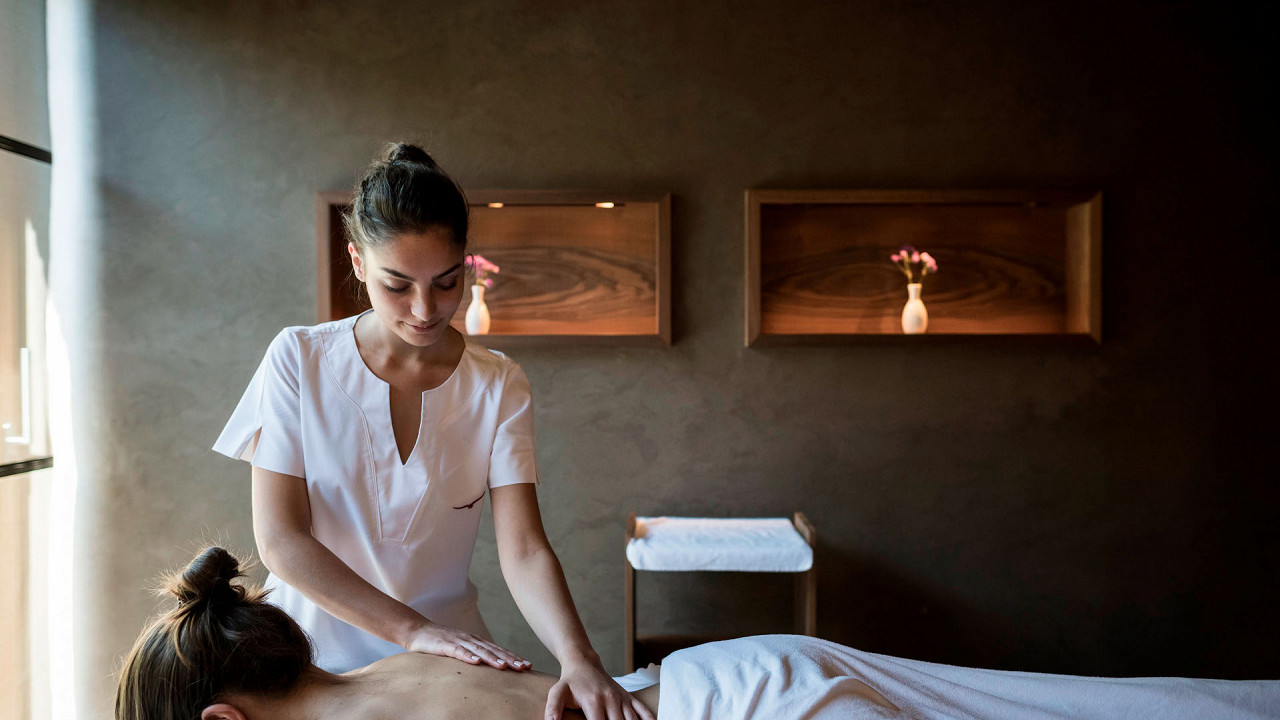 © Alex Filz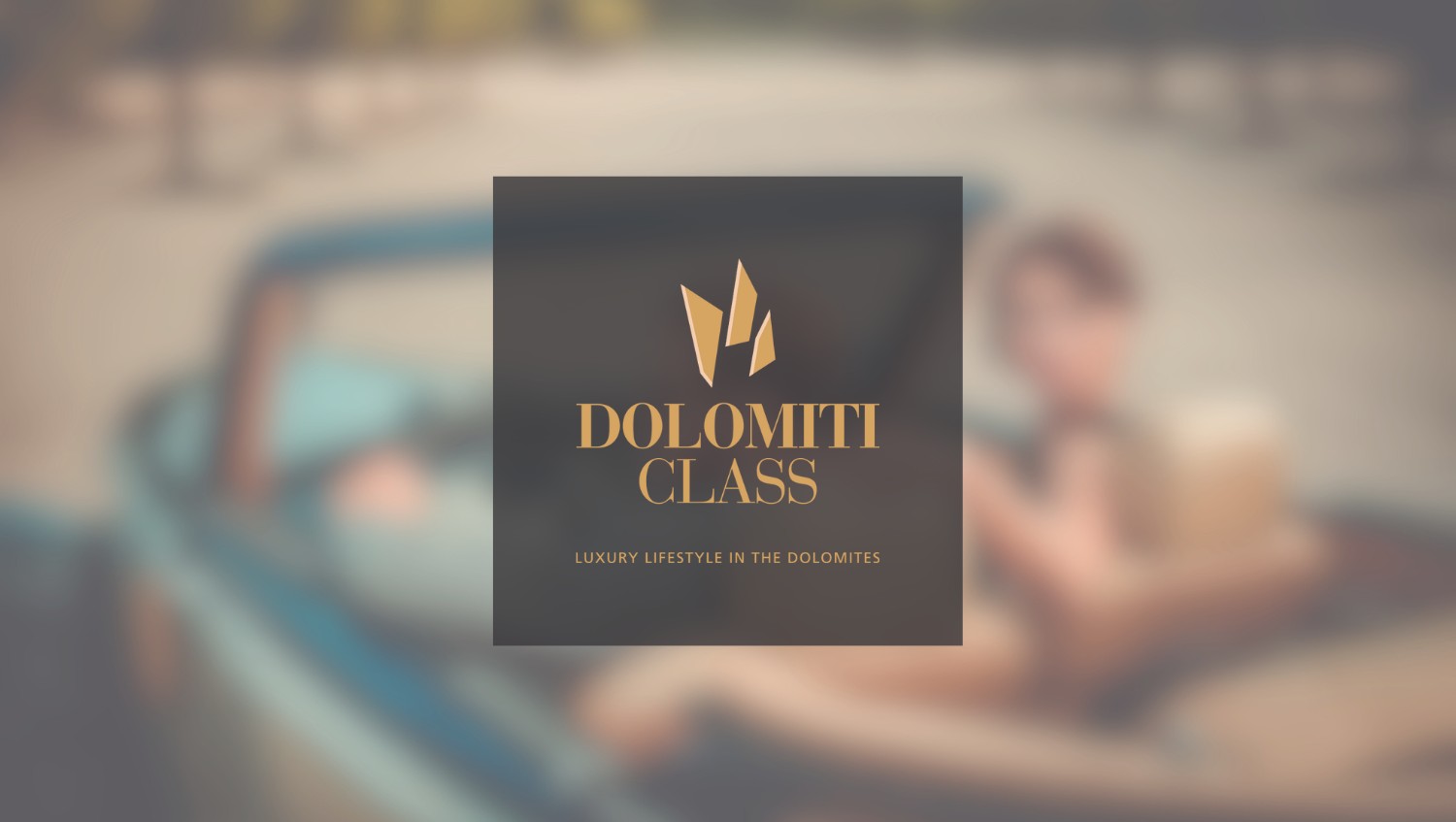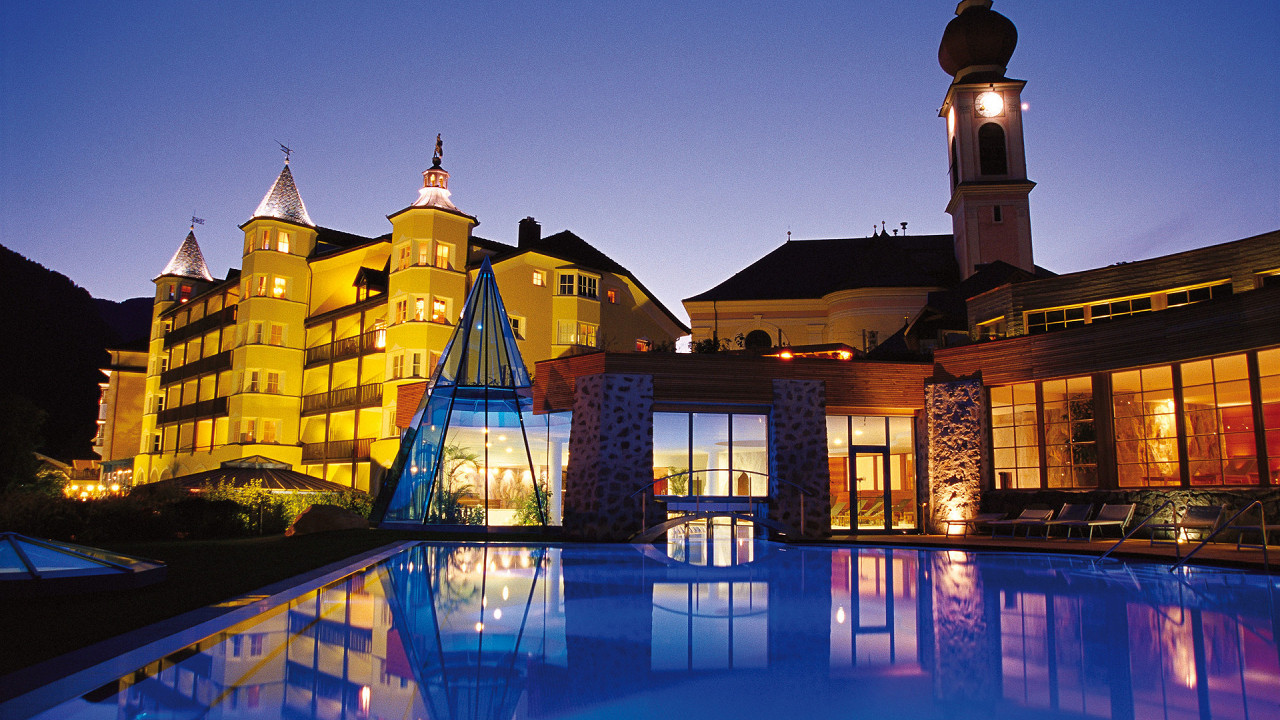 © ADLER Spa Resort Dolomiti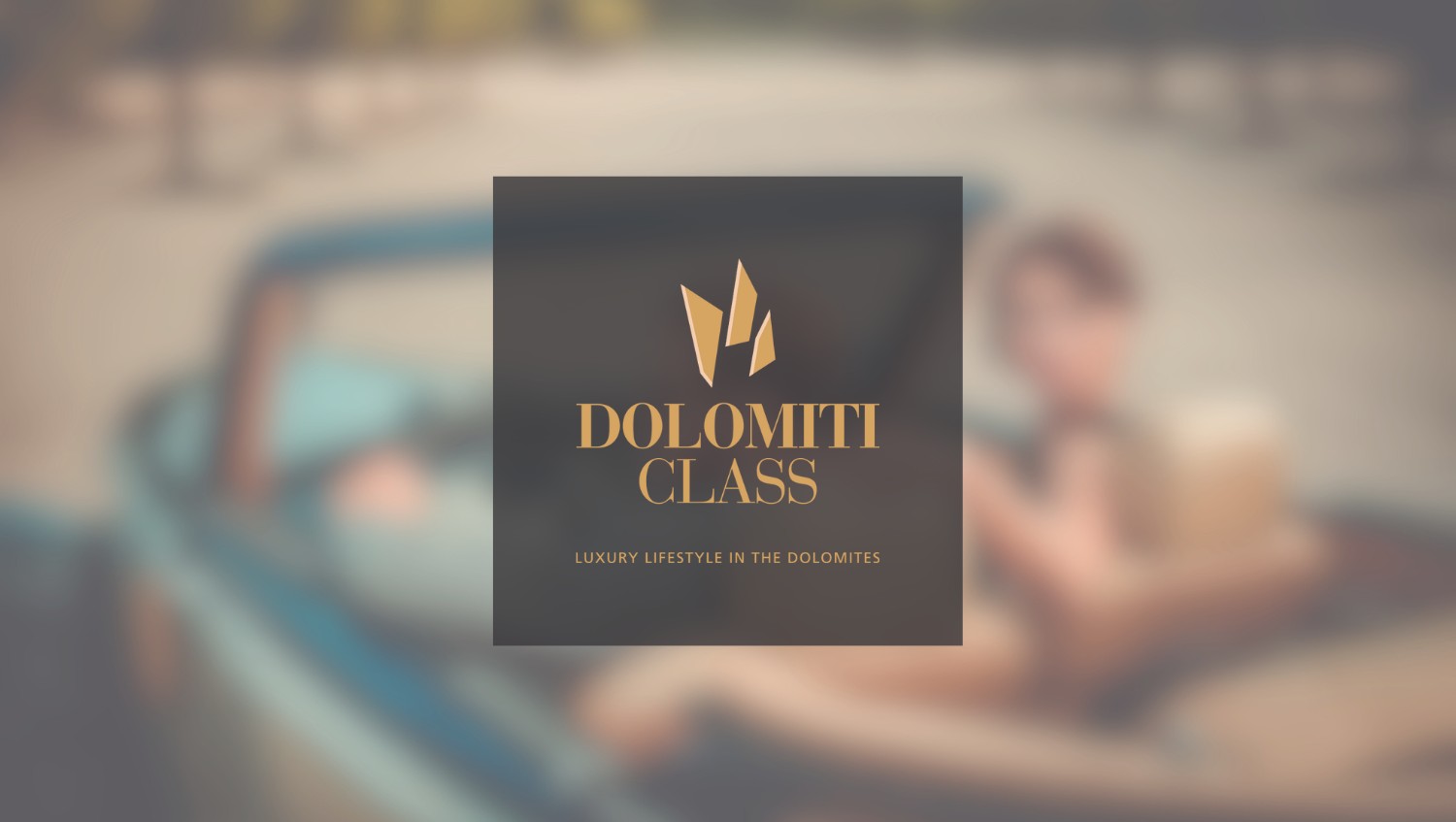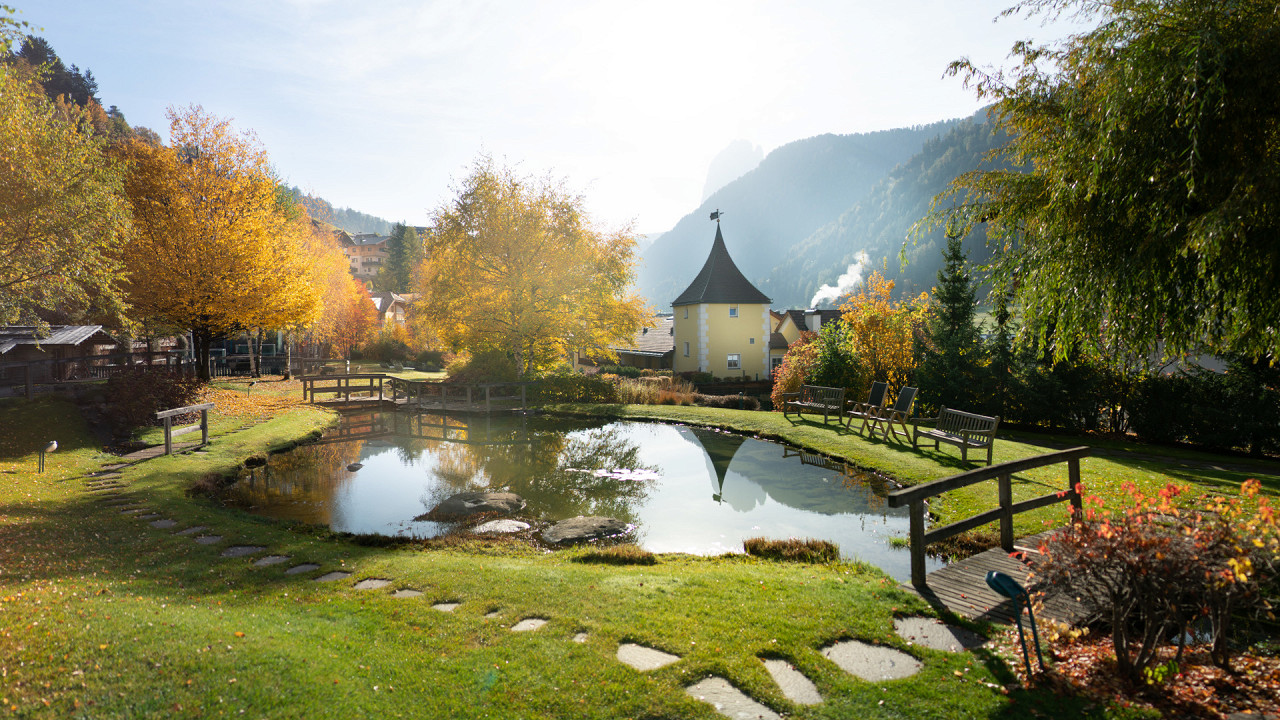 © ADLER Spa Resort Dolomiti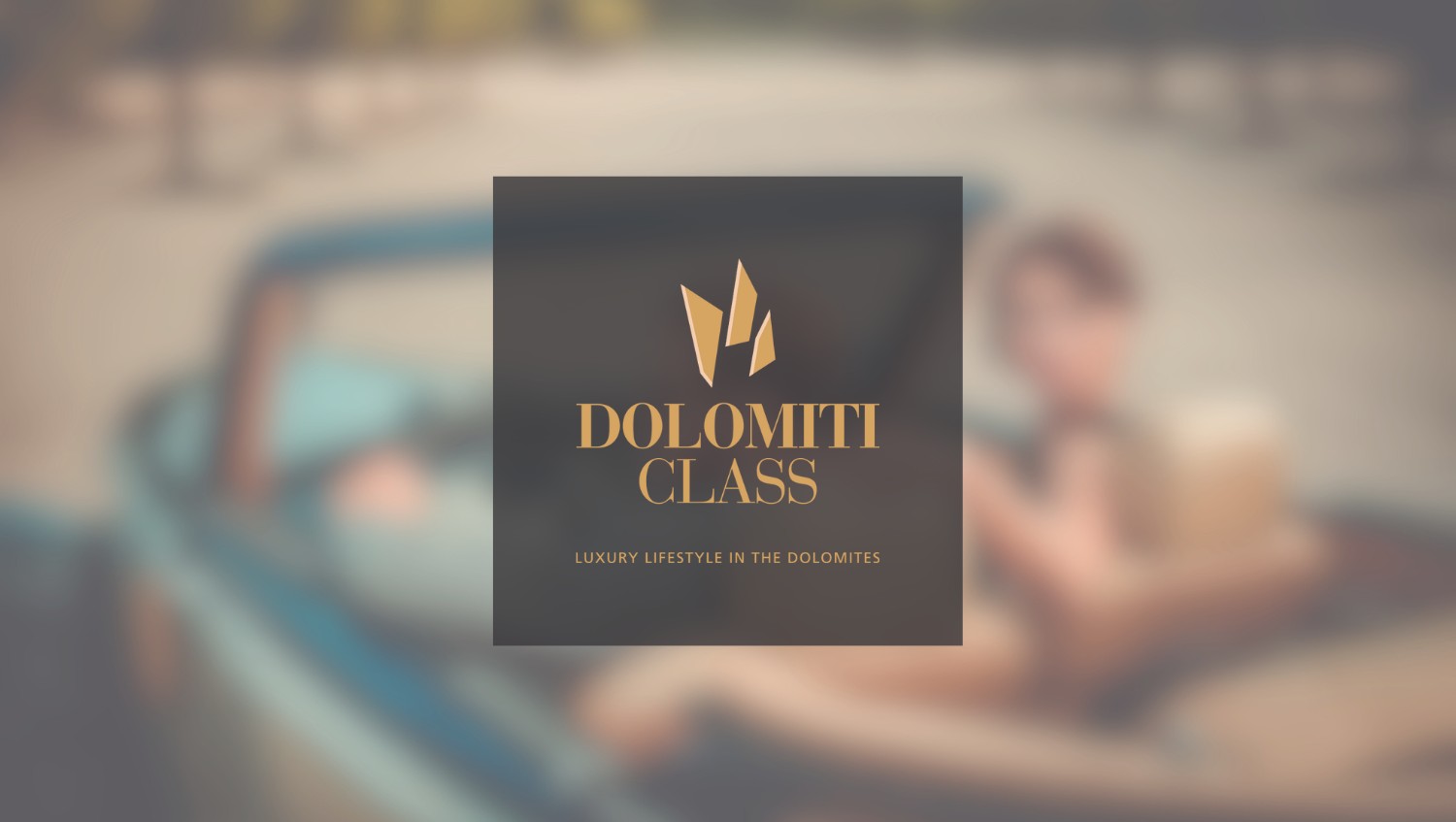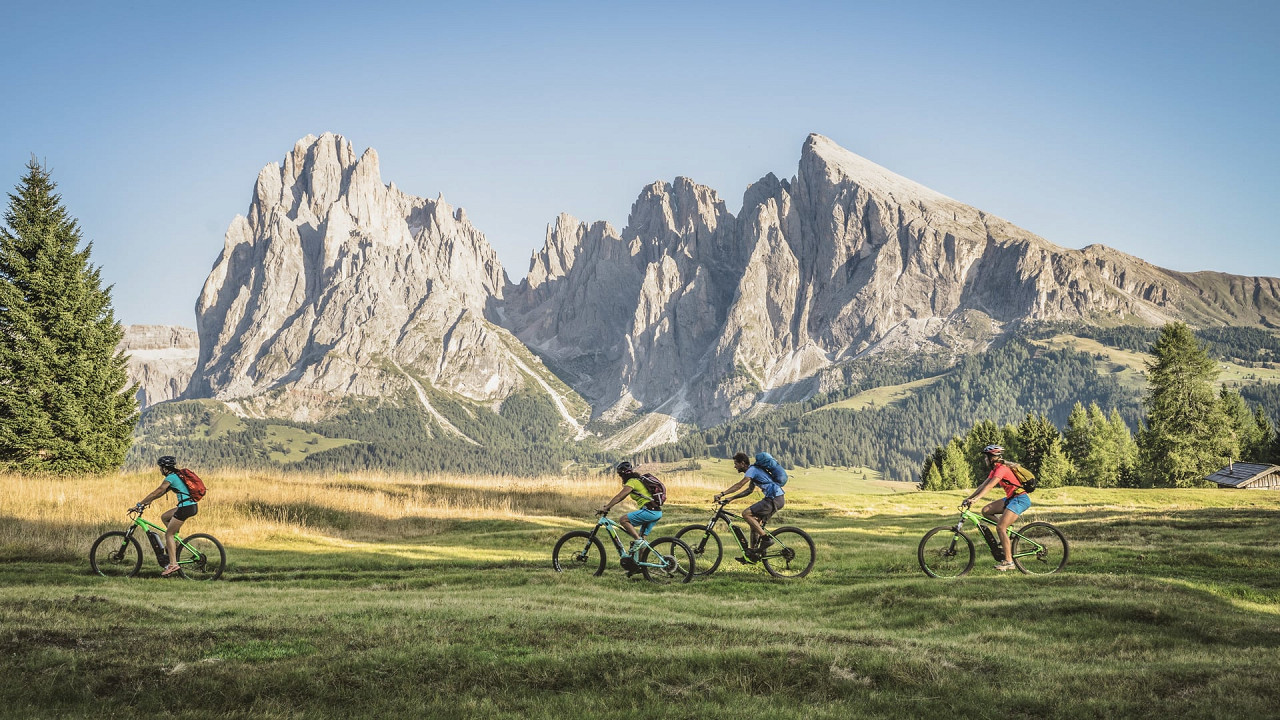 © ADLER Spa Resort Dolomiti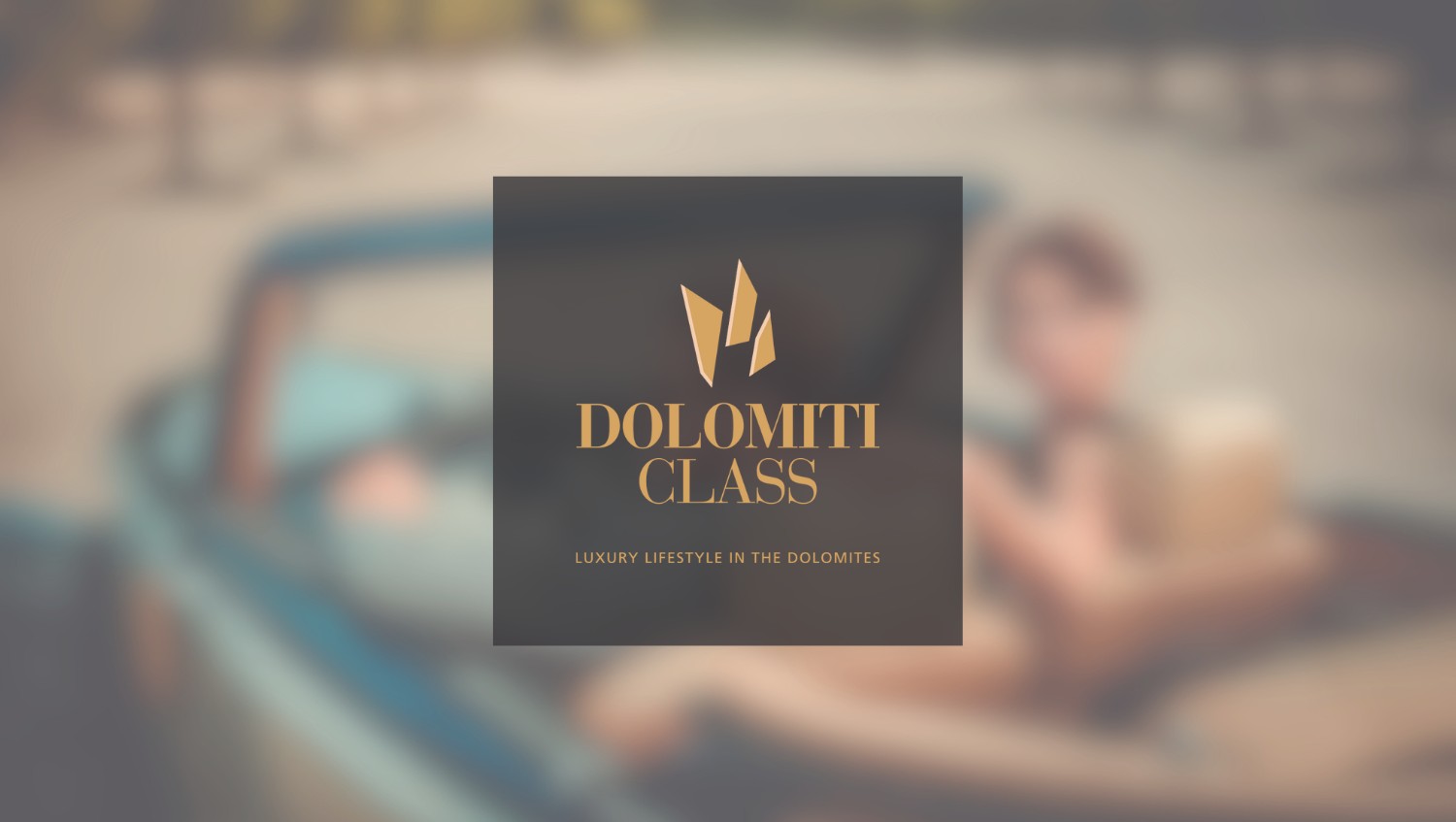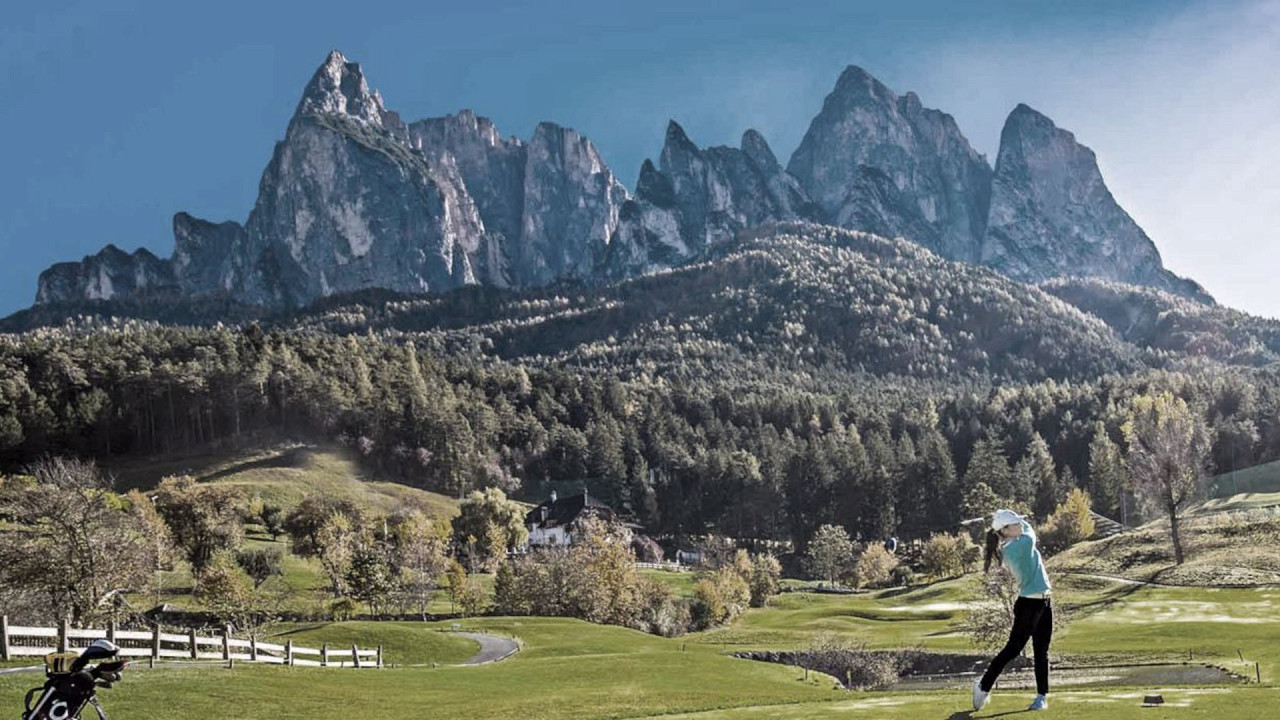 © ADLER Spa Resort Dolomiti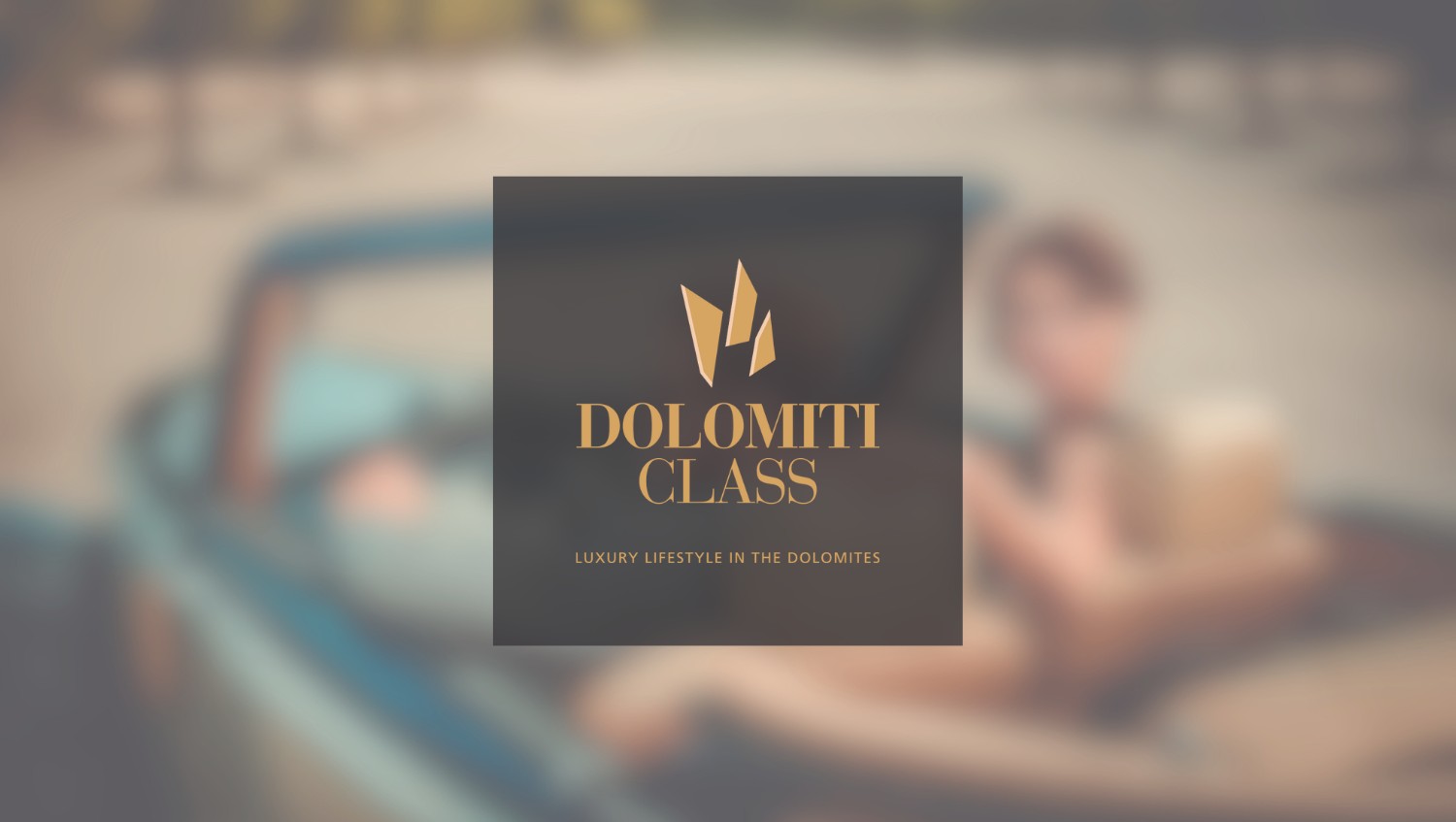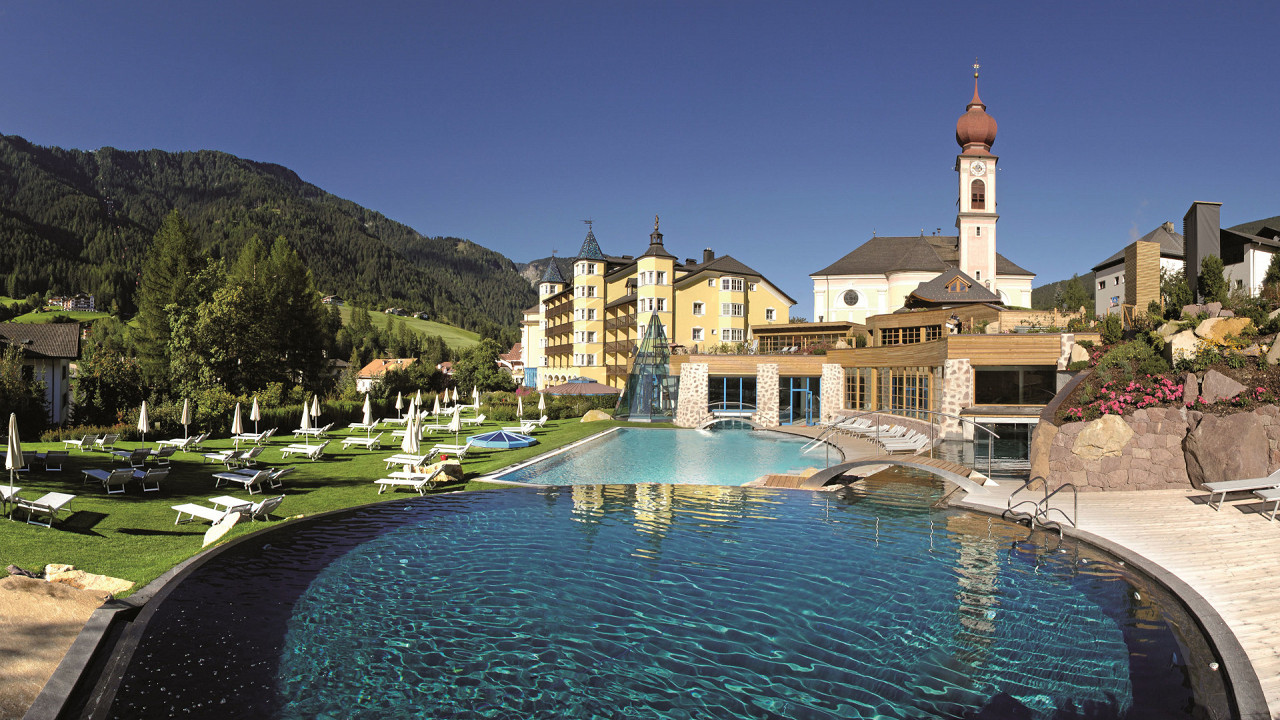 © ADLER Spa Resort Dolomiti
When do you want to stay in ADLER Spa Resort DOLOMITI?
Rooms and suites
Select the rooms you prefer and use the availability request form to contact the property directly
Highlights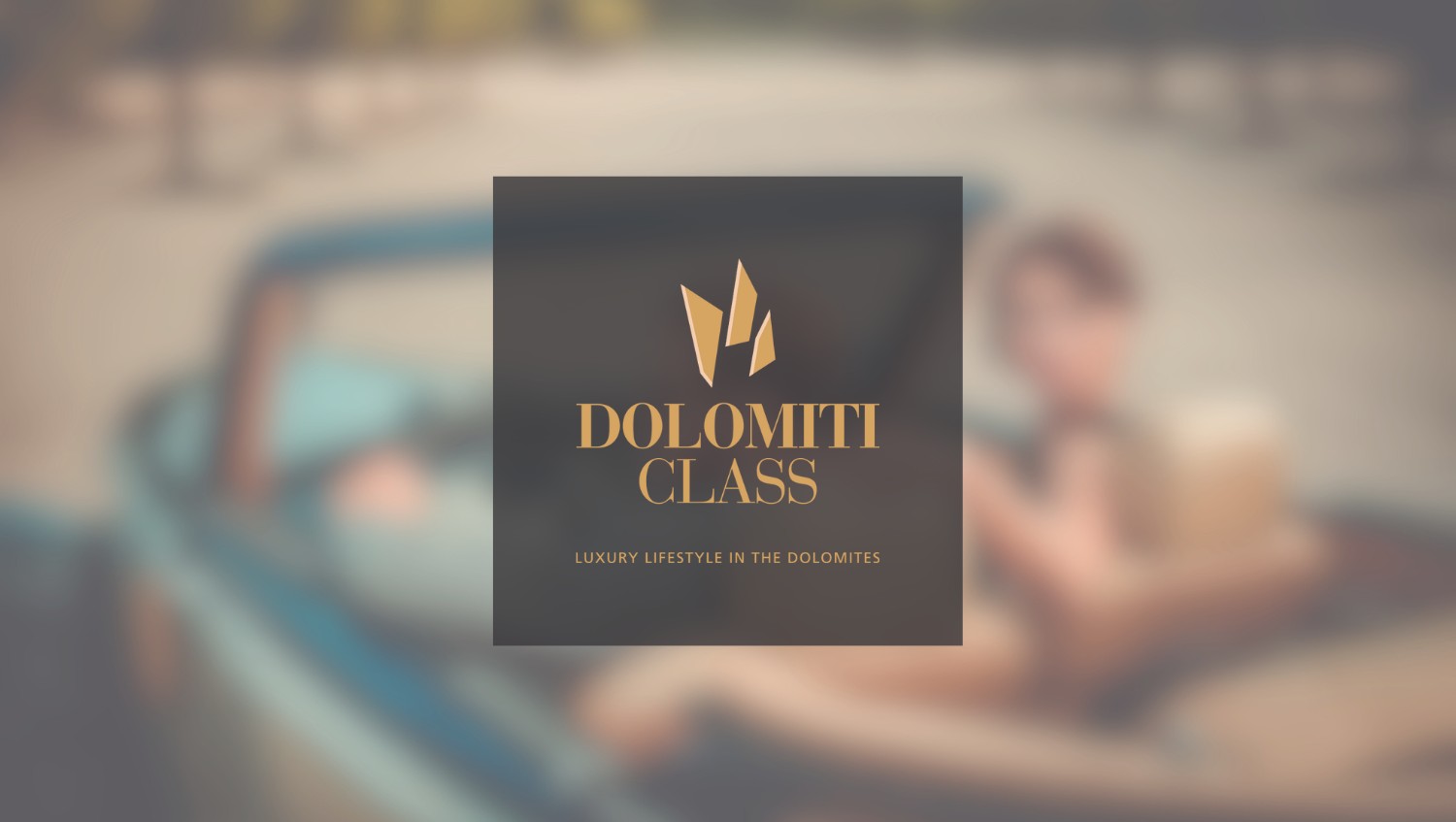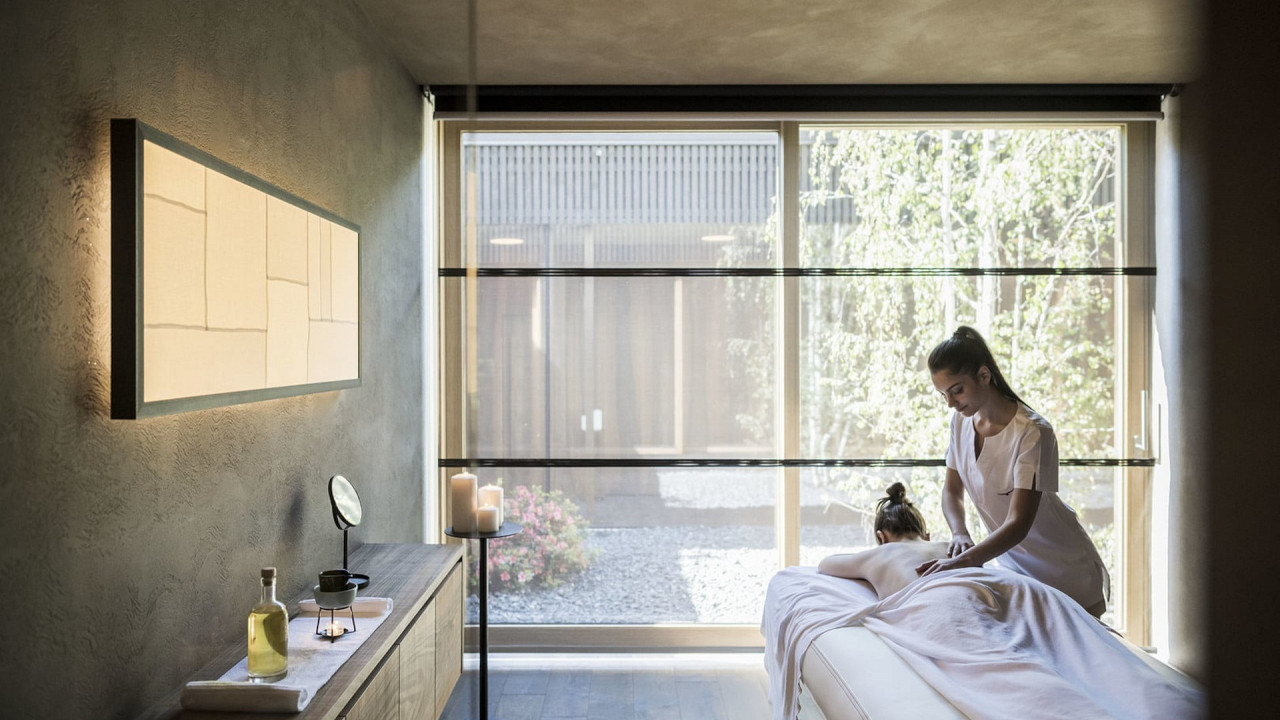 © Alex Filz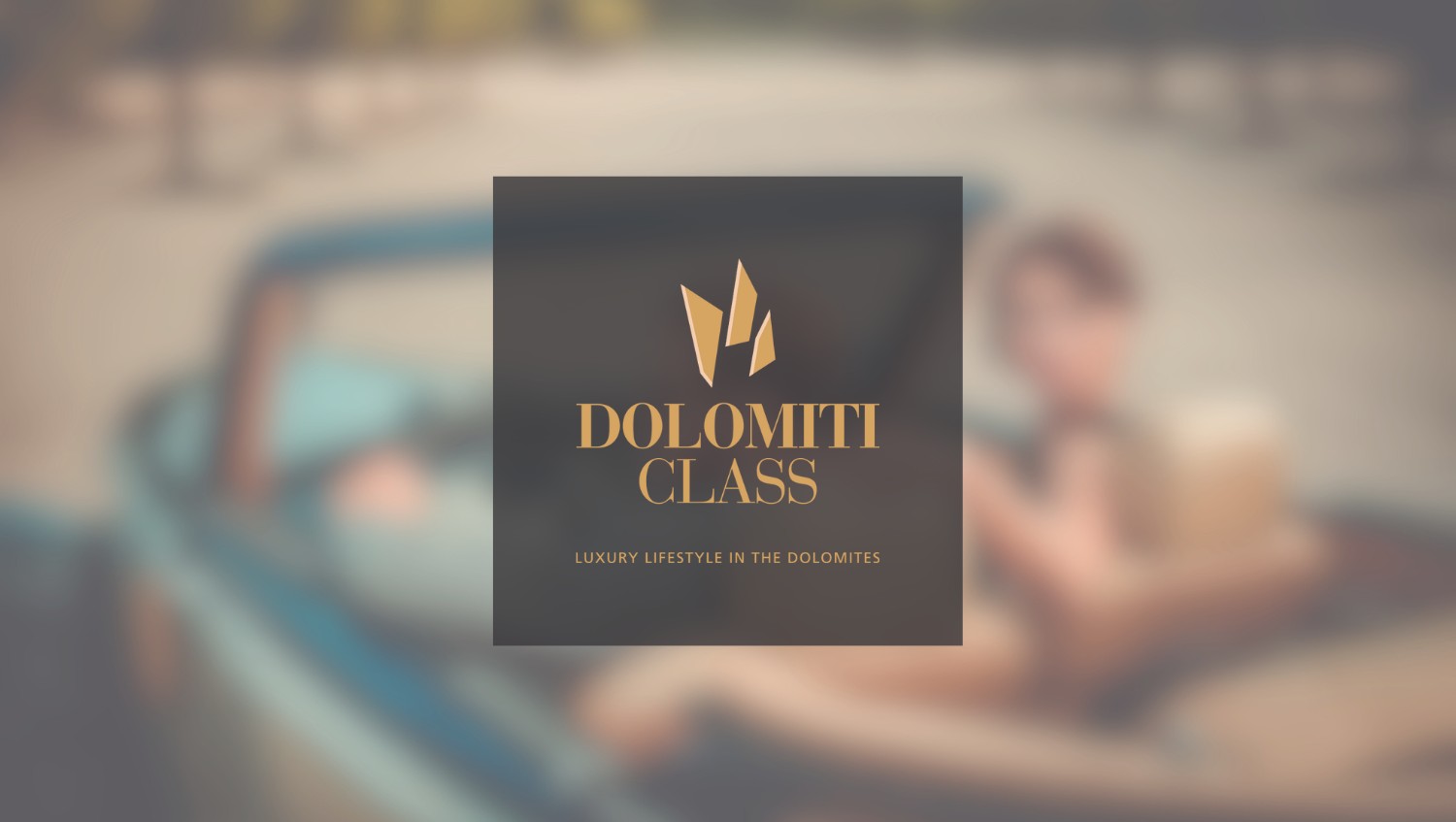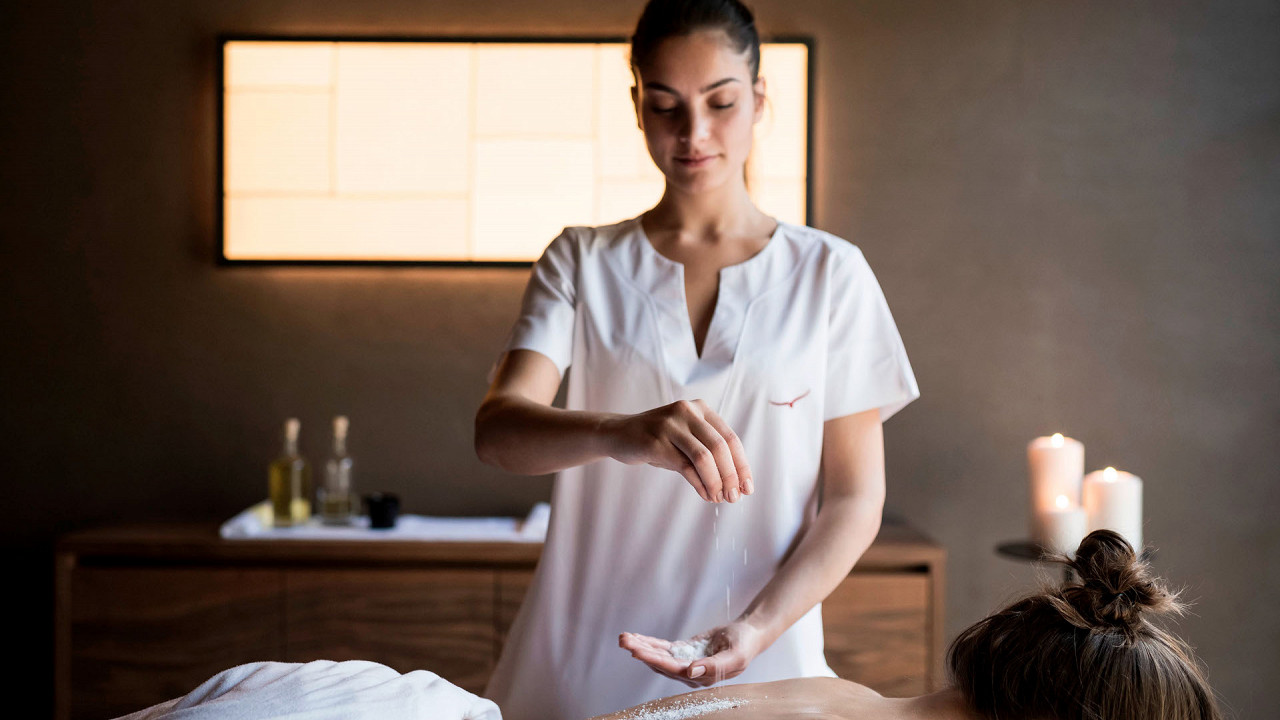 © Alex Filz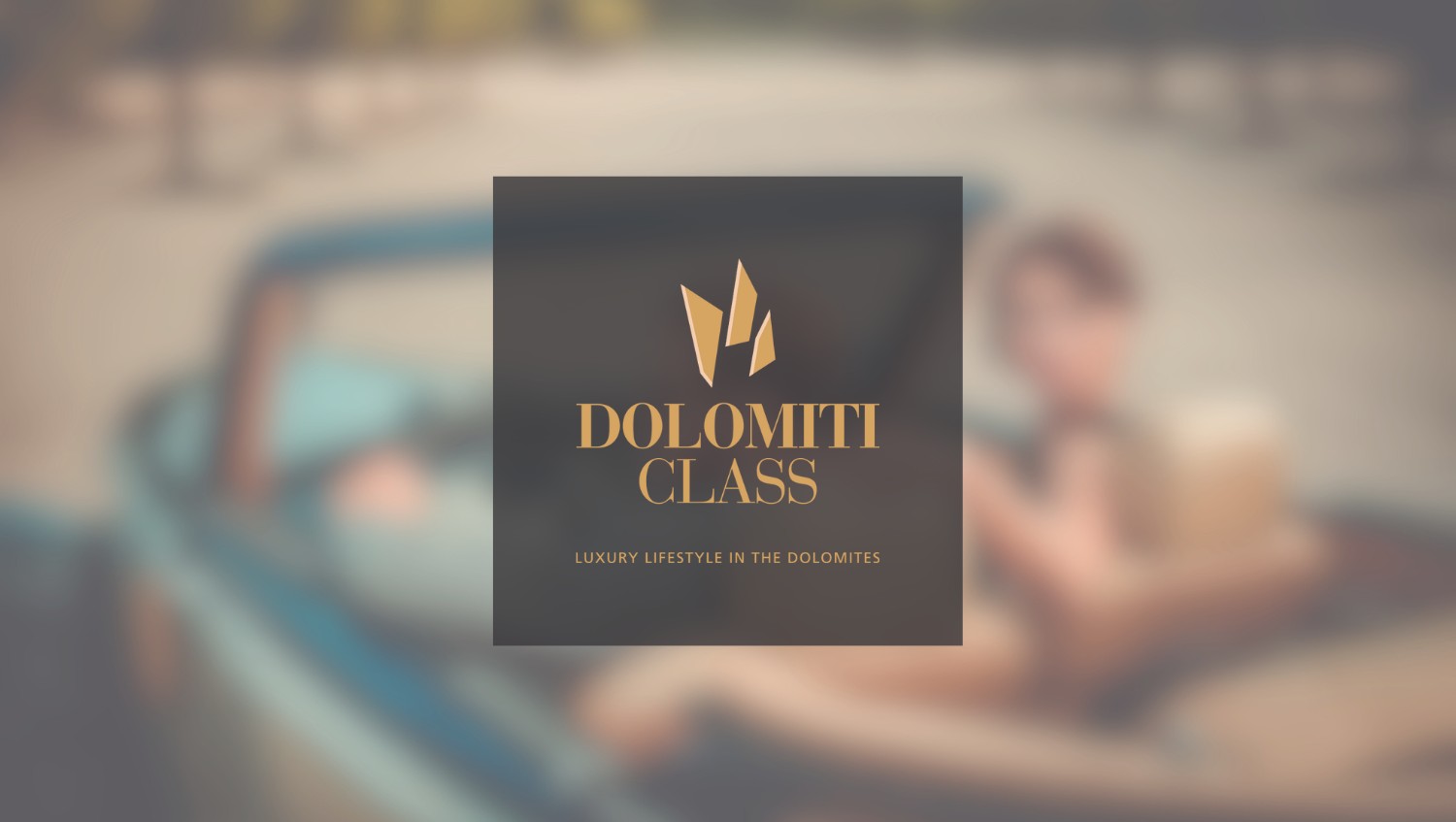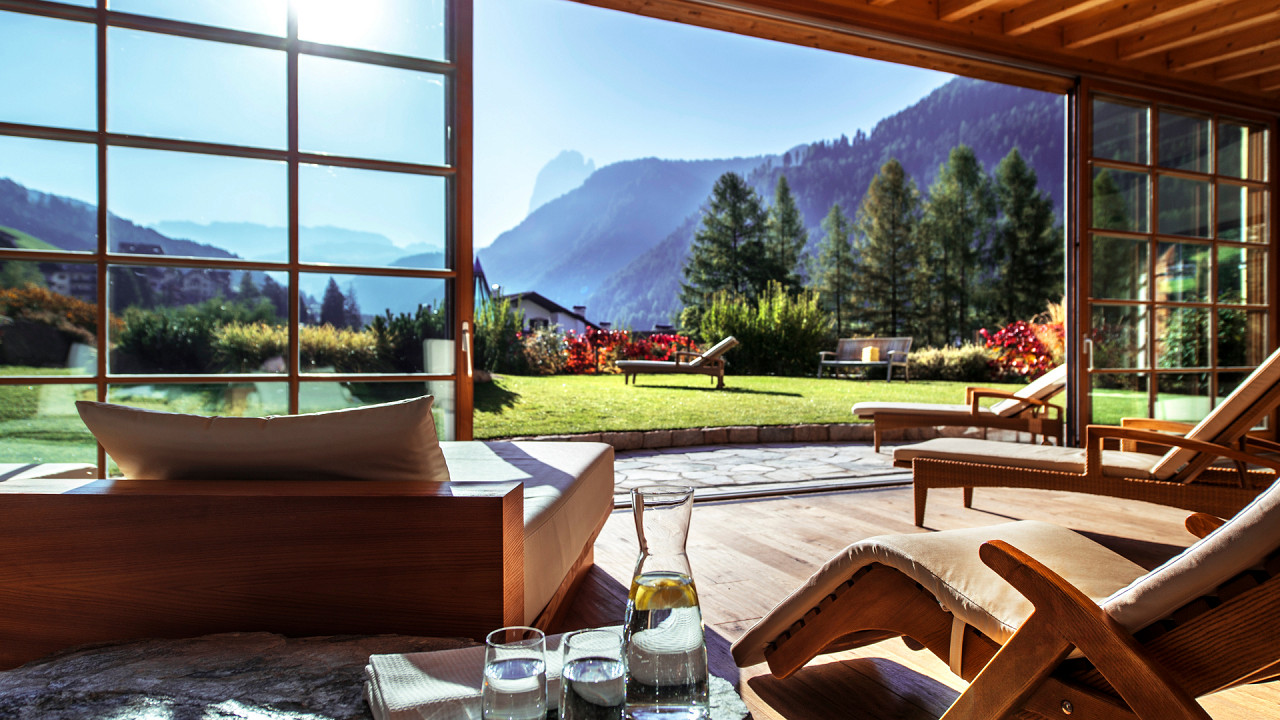 © ADLER Spa Resort Dolomiti
Spa treatments for every need
The ADLER has been renovated with a new Spa made of sustainable materials, mountain wood and large windows. A large, comfortable reception and counselling area, where you can be advised by qualified staff for treatments in total privacy. The buffet and waiting area are a true open space, overlooking a sunny outdoor terrace, where you can relax before and after treatments. In the new, elegant spa shop guests can buy their favourite ADLER Spa products. There is also a new yoga and meditation room.
From 2022 the wellness experience will be even richer with the new saunas located outside: bio sauna, Finnish sauna, steam bath, a hot whirlpool by the lake, a cold water basin and a relaxation area.
World of Water, the largest of the Dolomites: indoor pool with "pool of crystal"; outdoor pool with Jacuzzi; indoor and outdoor saline pool in a scenic cave; salt caves and underground saline lake with Dead Sea salt; panoramic relaxation area of 9,000 sqm park with a pond. Different types of saunas: Panoramic, lady sauna with caldarium roses; bio-sauna in mountain hut; steam room; inhalation sauna... Wellness center with unique and personalized treatments and massages, ranging from traditional to oriental ones.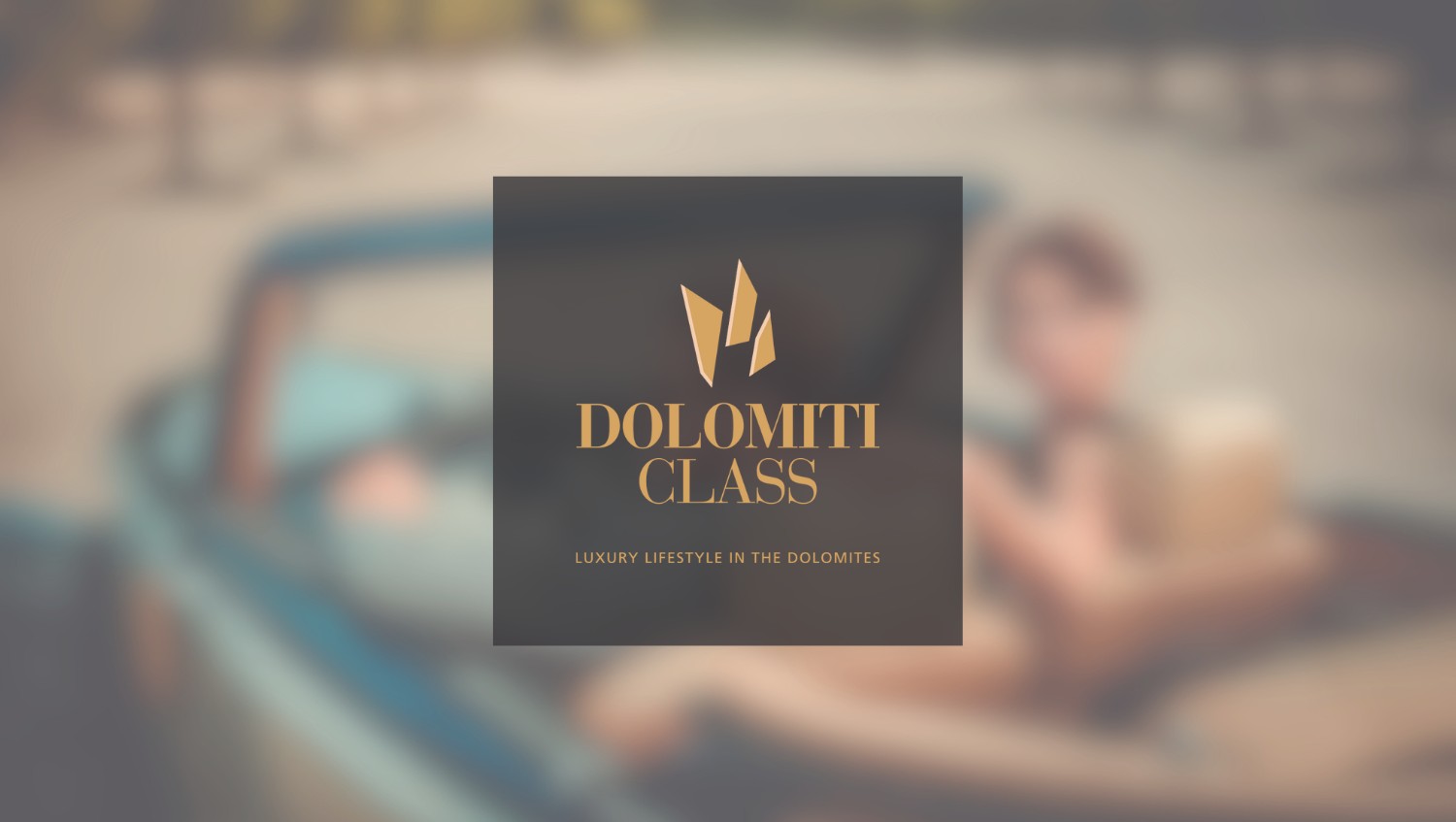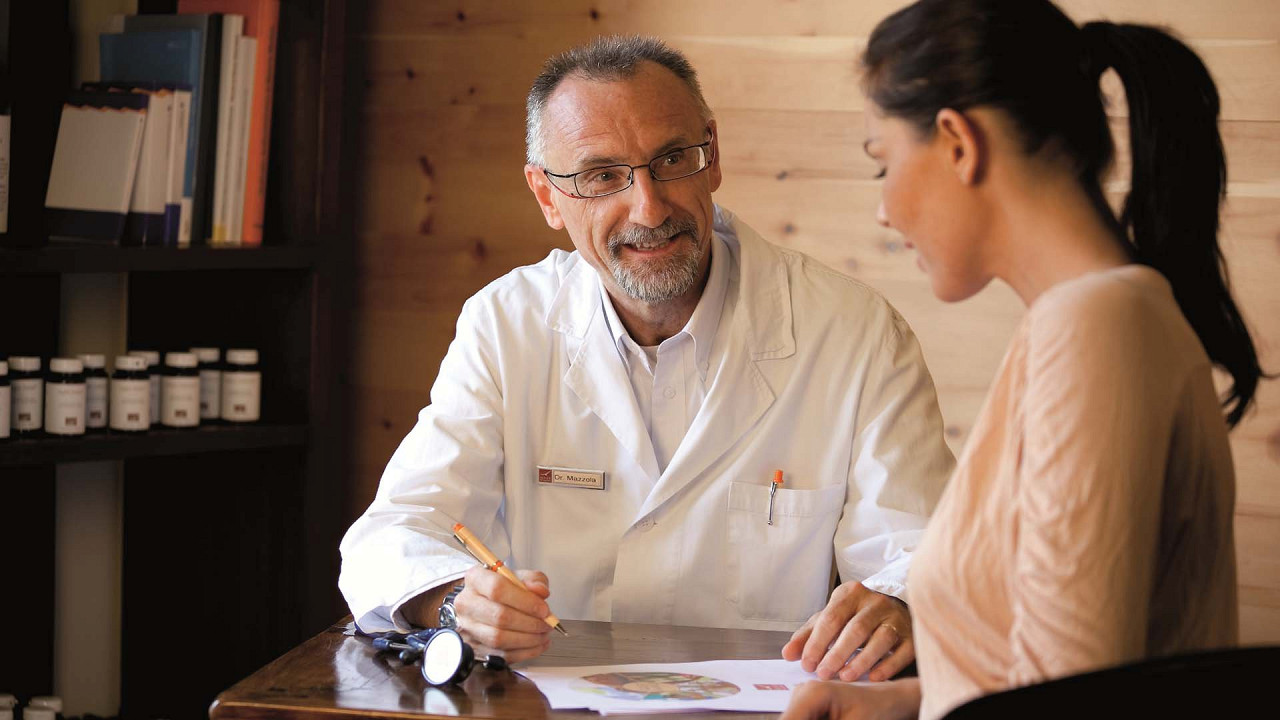 © ADLER Spa Resort Dolomiti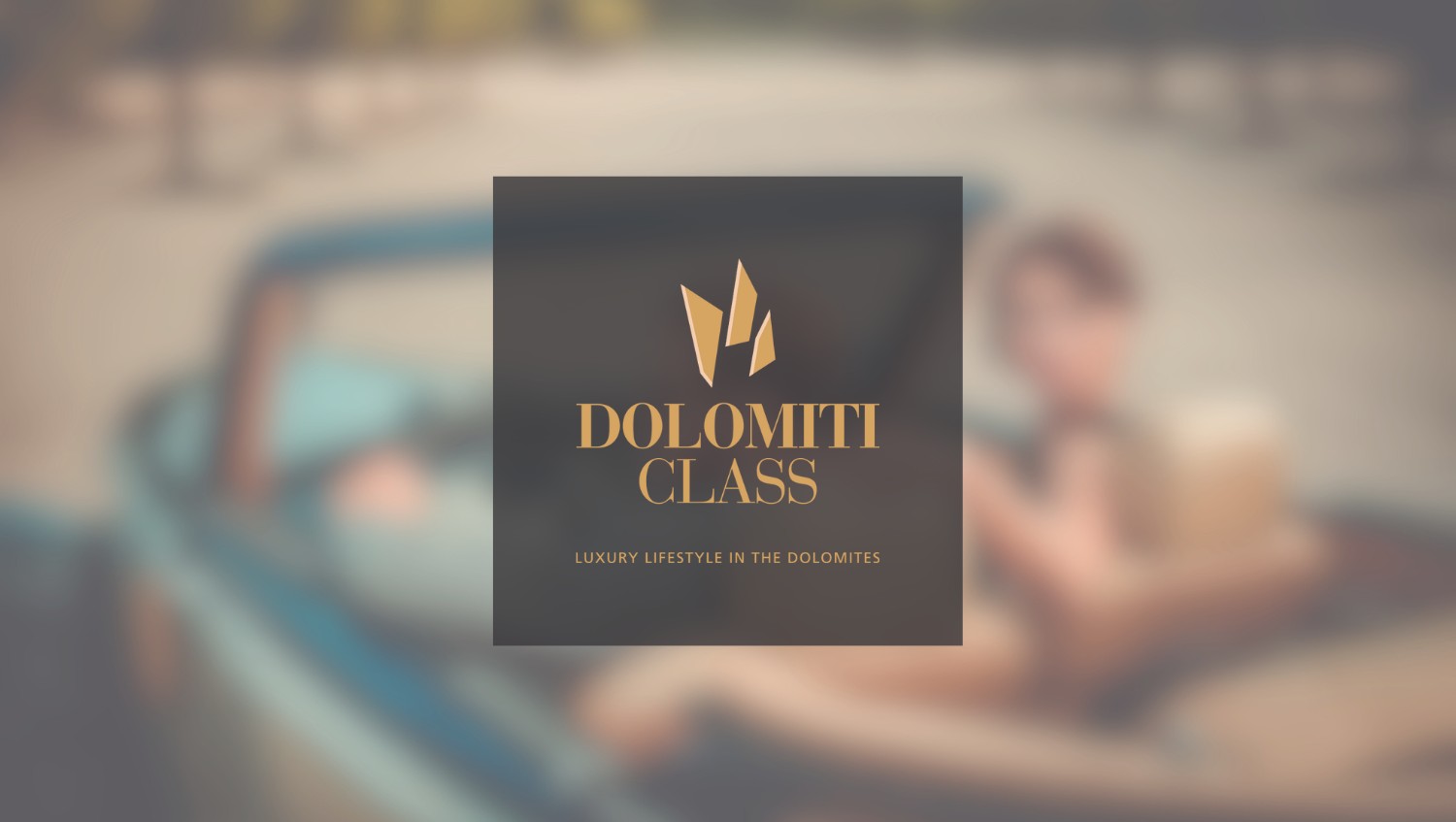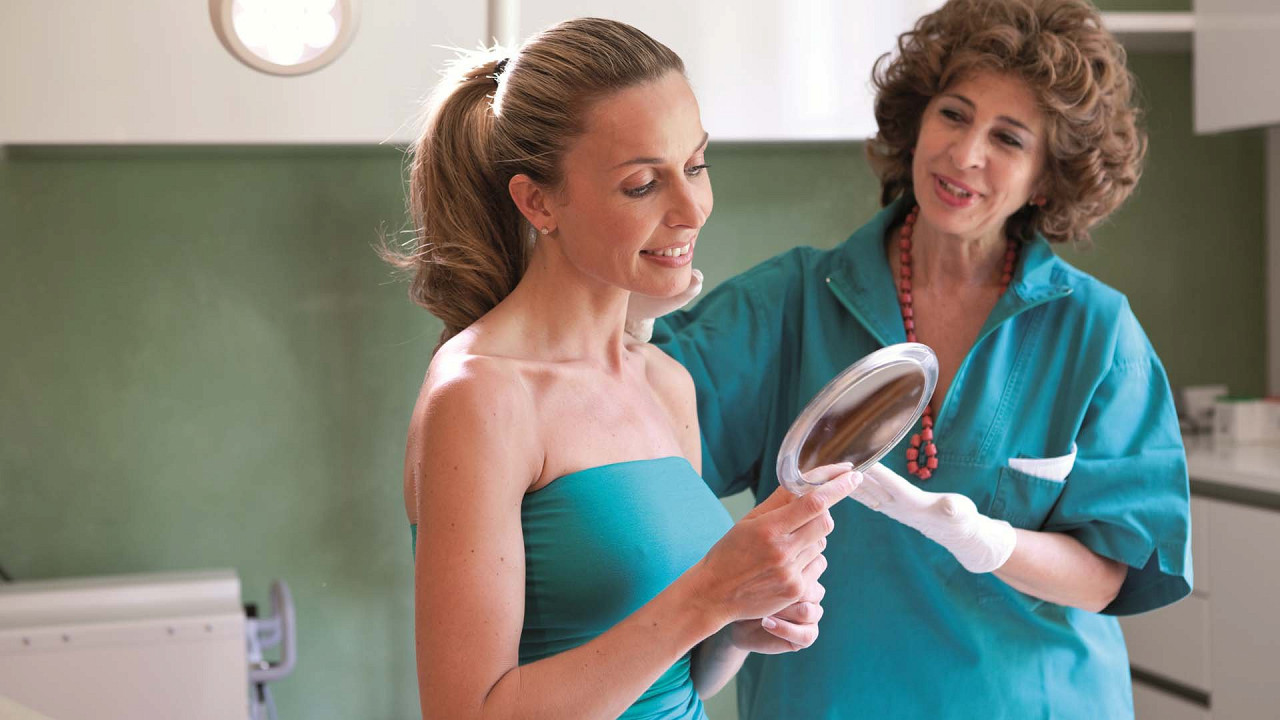 © ADLER Spa Resort Dolomiti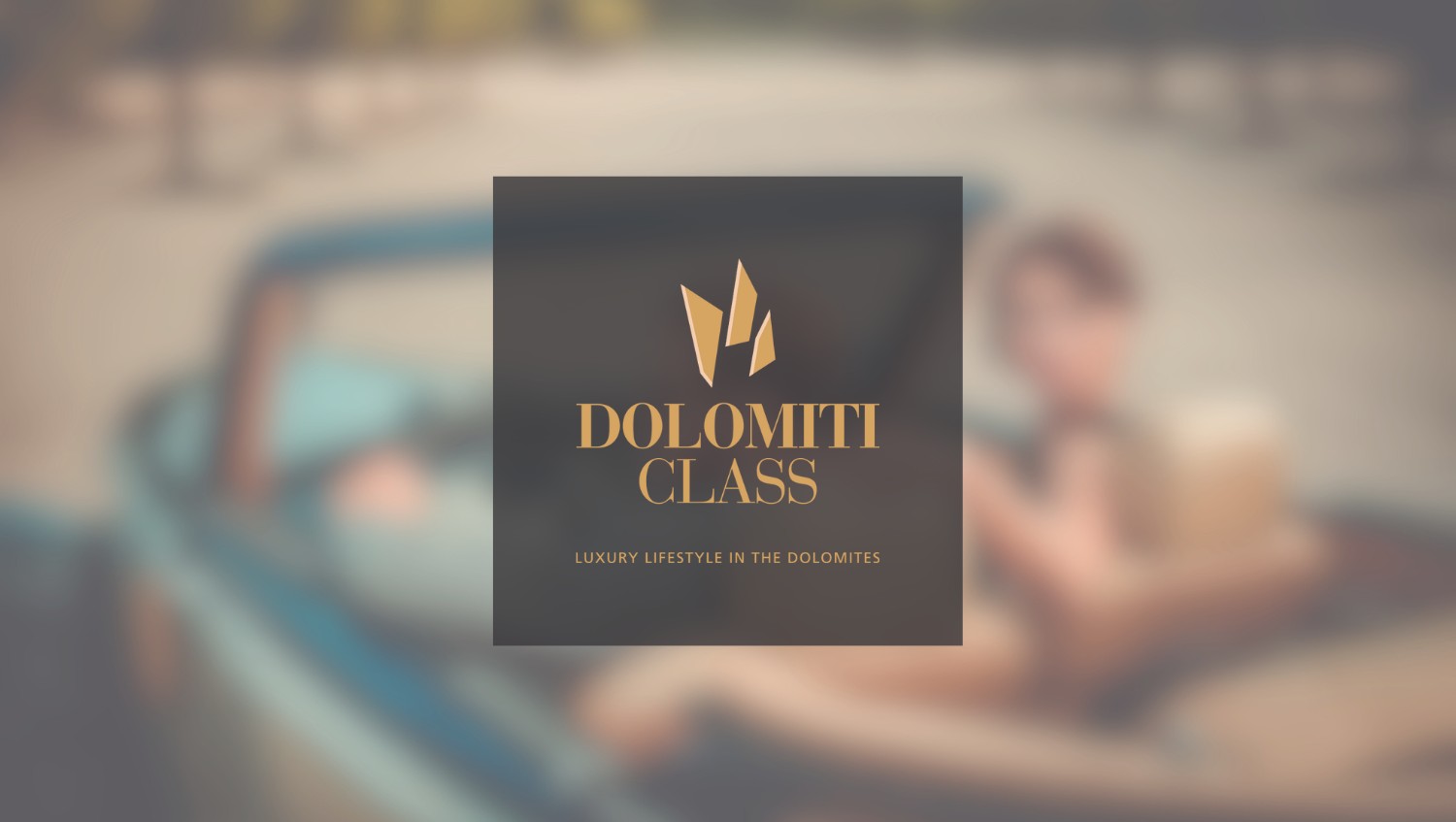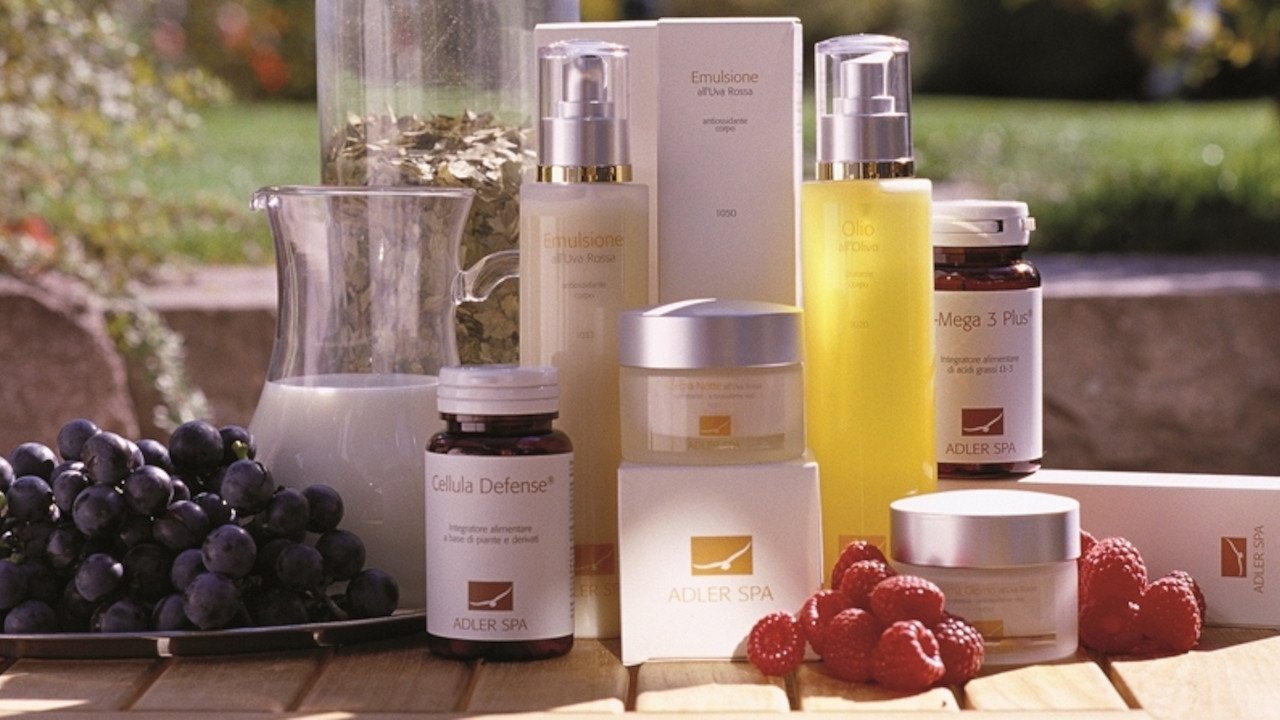 © ADLER Spa Resort Dolomiti
Harmony and health
For the health, the ADLER MED center provides a team of experts and doctors, to support the ADLER BALANCE specific programs that combine early detection and Spa & Wellness treatments to help you live a more healthy and fit live, with the help of complete, specific check up according to the sex and age of the person. Multiple sectors covered: from general medicine, homeopathy, herbal medicine to the aesthetic medicine and dietetics.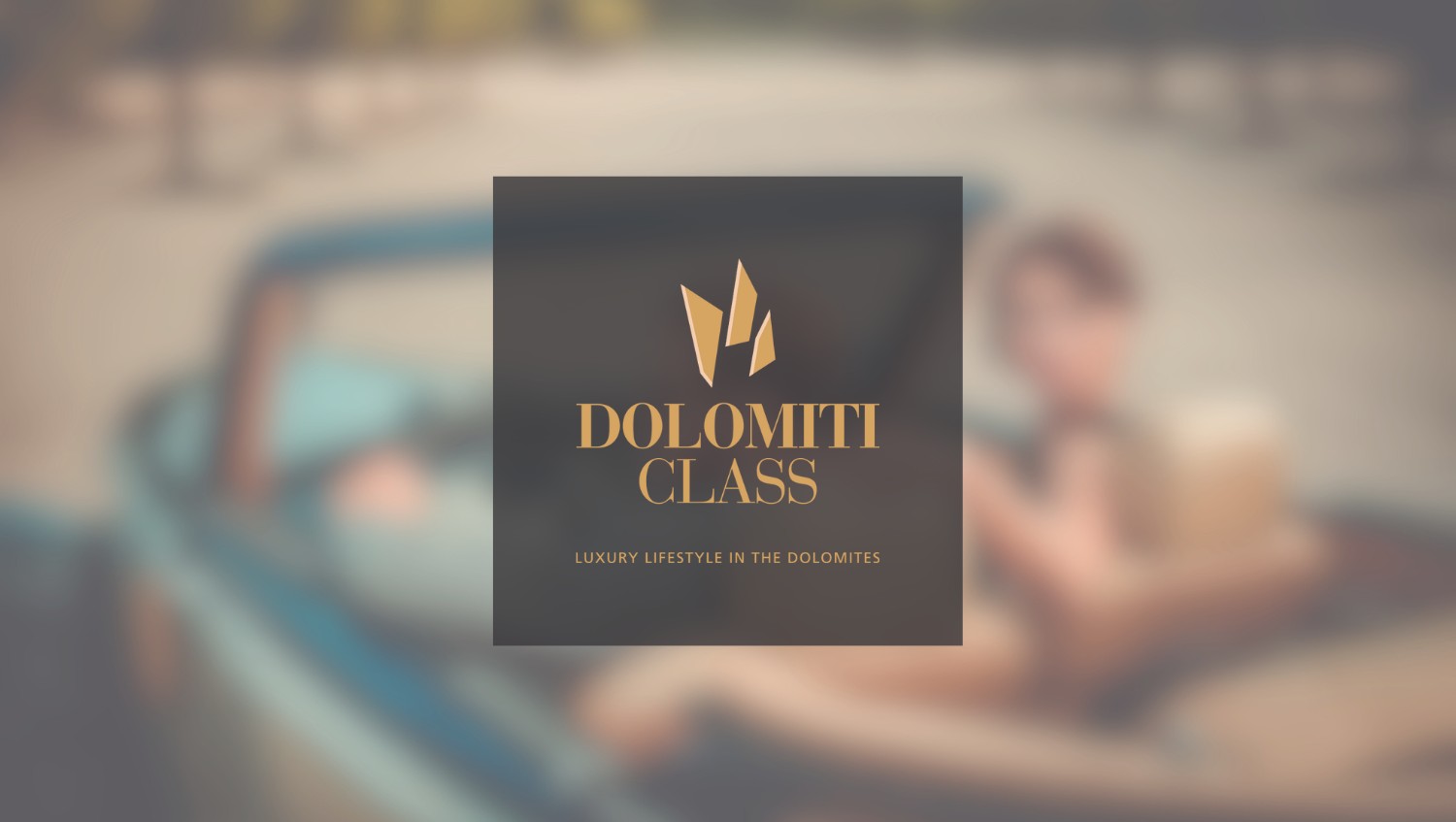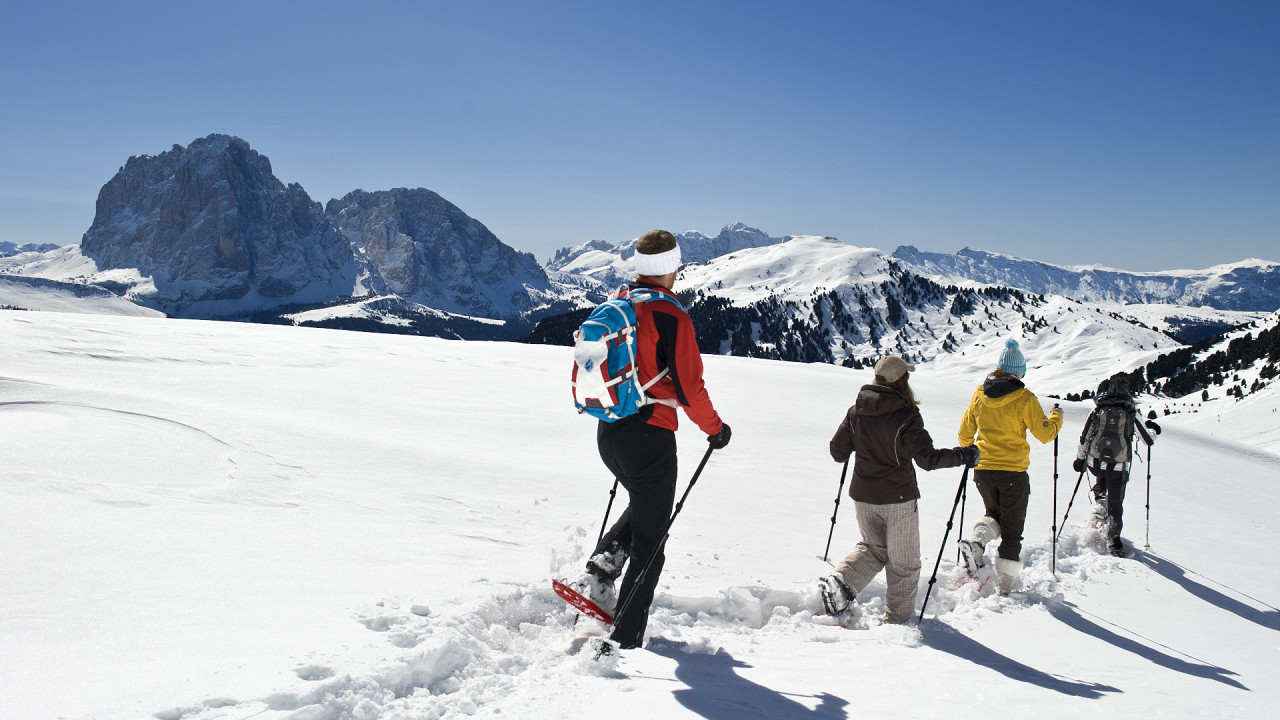 © ADLER Spa Resort Dolomiti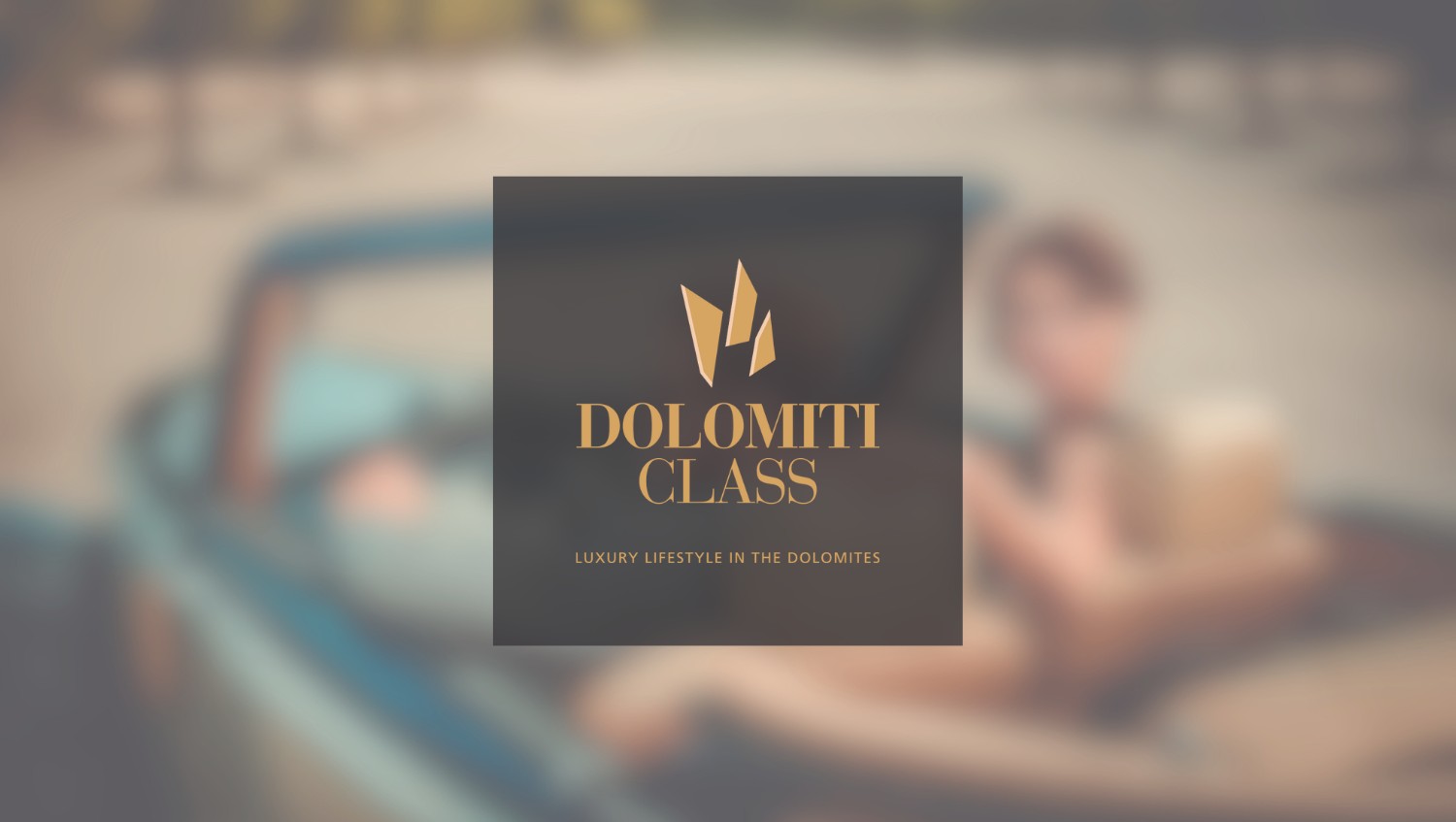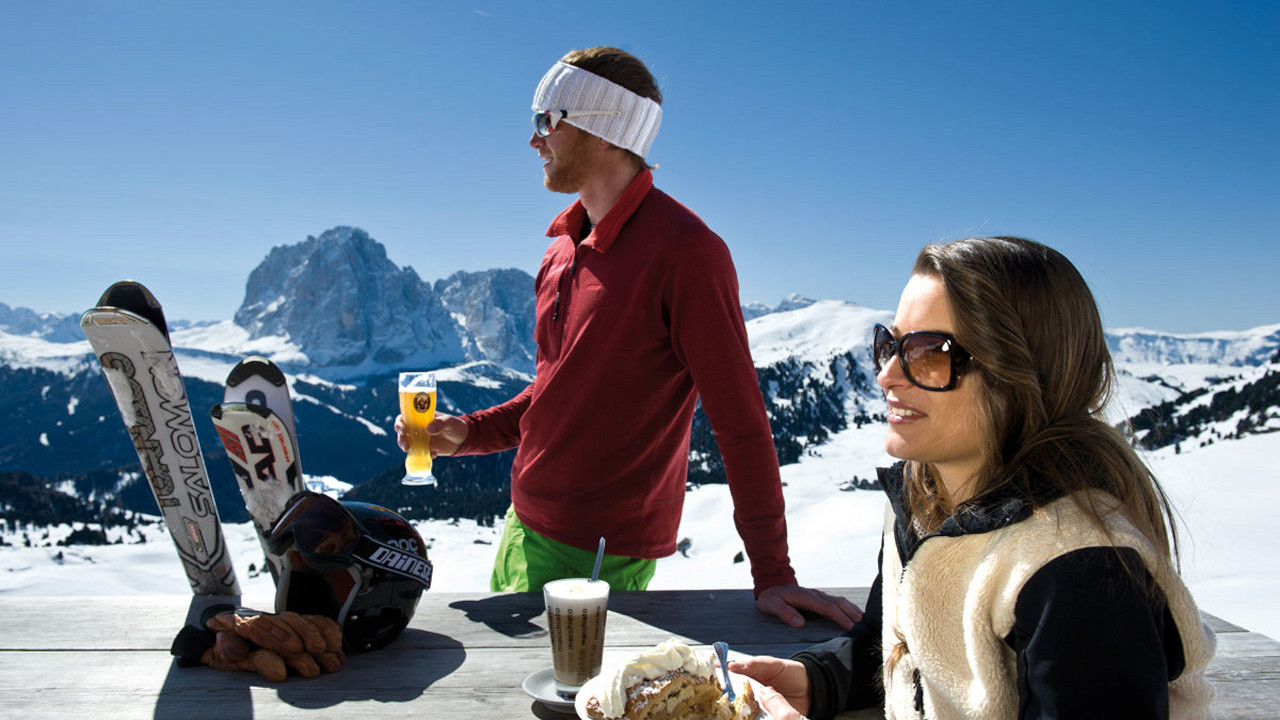 © ADLER Spa Resort Dolomiti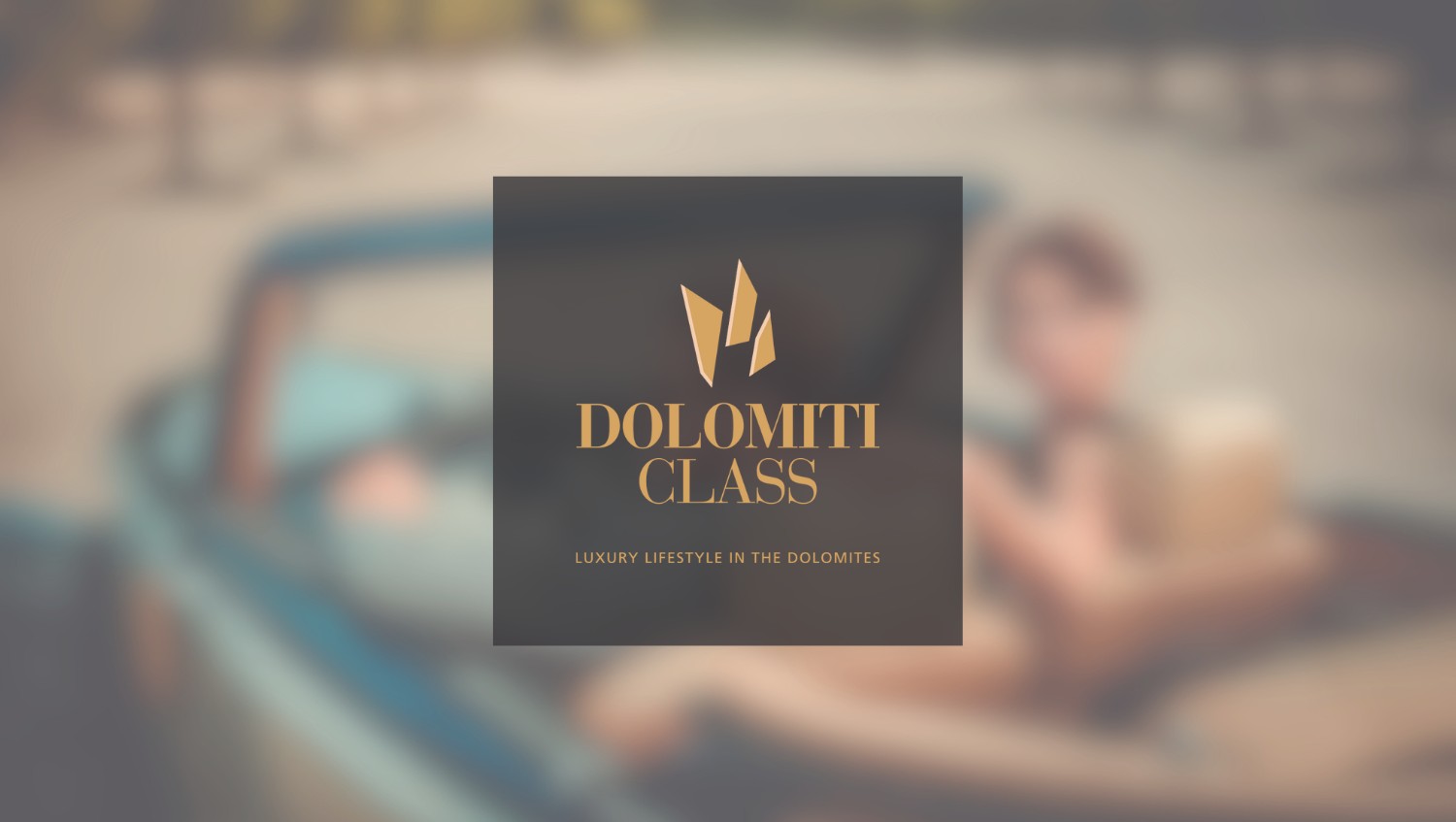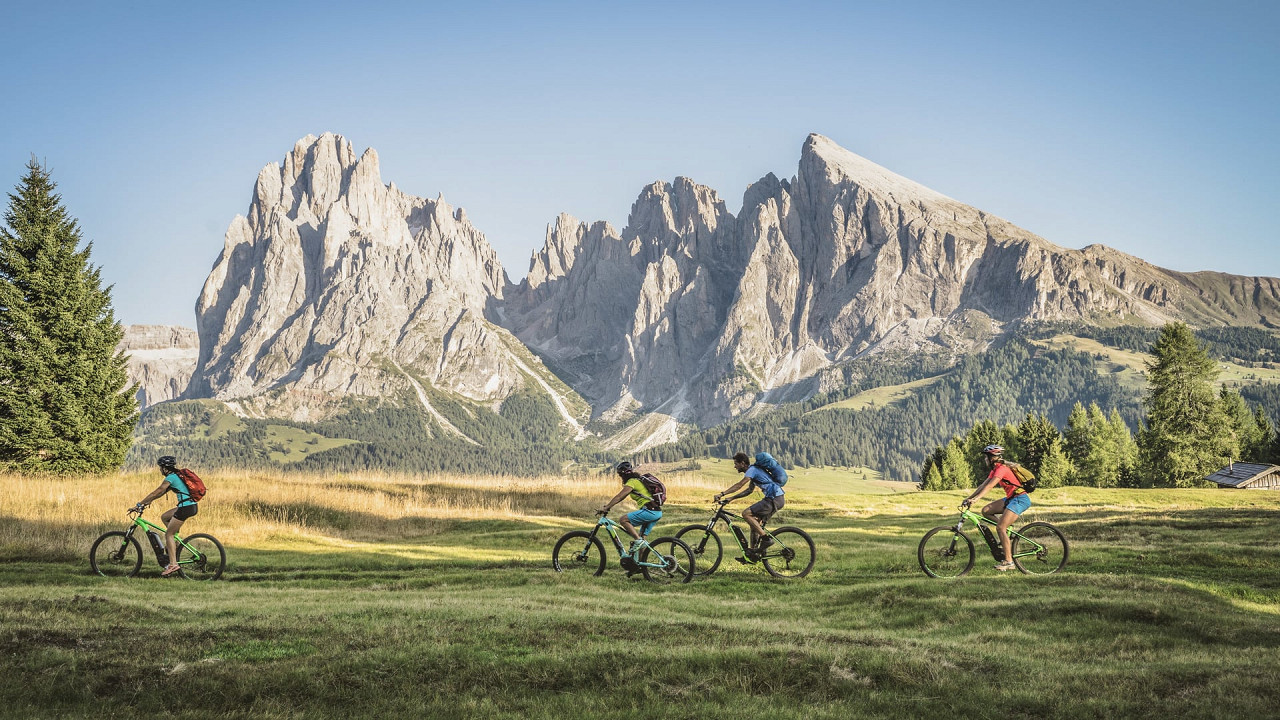 © ADLER Spa Resort Dolomiti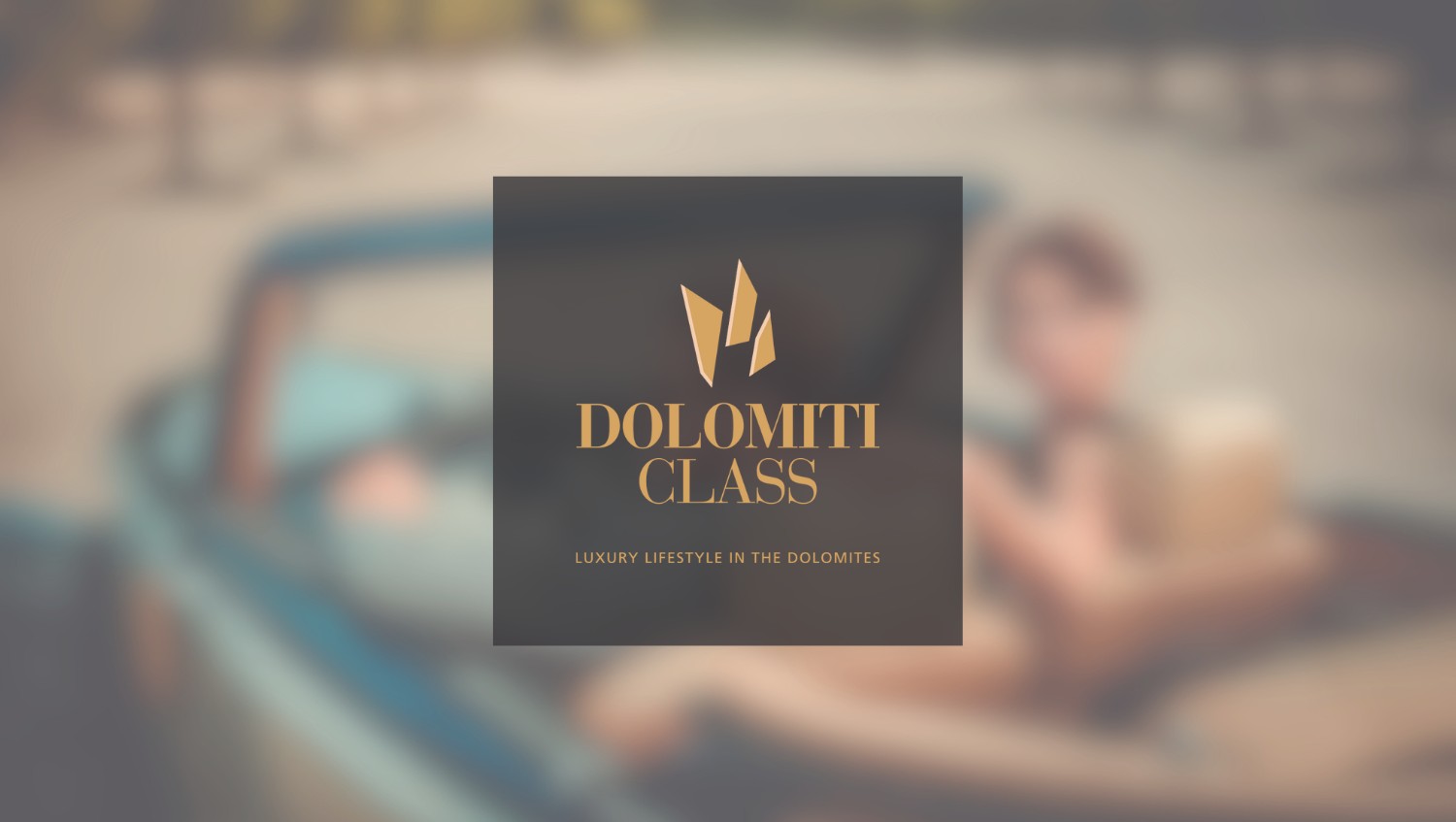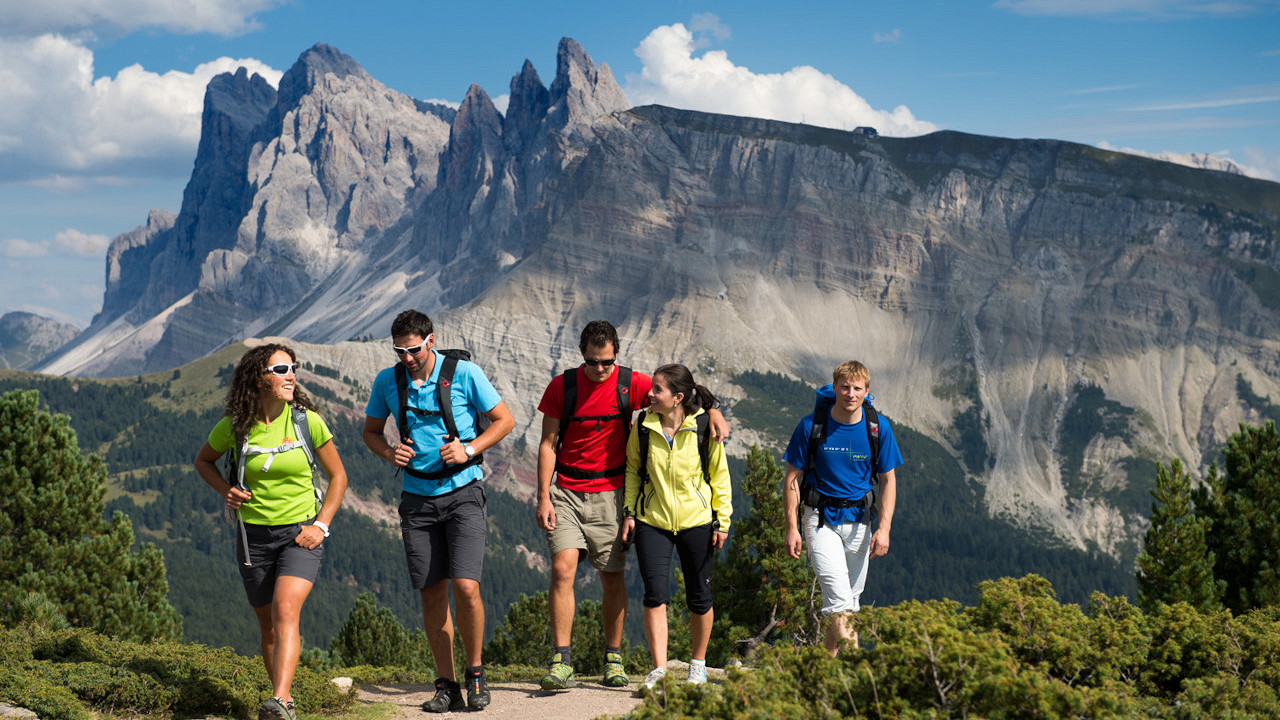 © ADLER Spa Resort Dolomiti
Special activities for each day
Private Coach for a comprehensive program of individual training in line with your beauty and health goals; Fitness programs with entirely avant-guard equipment.
An expert service that helps tone, improve and train the body. Alpine Friendly Hotel has a diverse program with a large variety of hiking trips, mountaineering and climbing tours with experienced guides.
Every day, you can choose your favorite activity: walking, hiking, snowshoeing, sledding, nordicwalking in the paradise of the Val Gardena.
In winter, ski-guiding and ski safaris, ski touring days, cross-country skiing. The hotel is a partner of the Golf Club Castelrotto/Alpe di Siusi.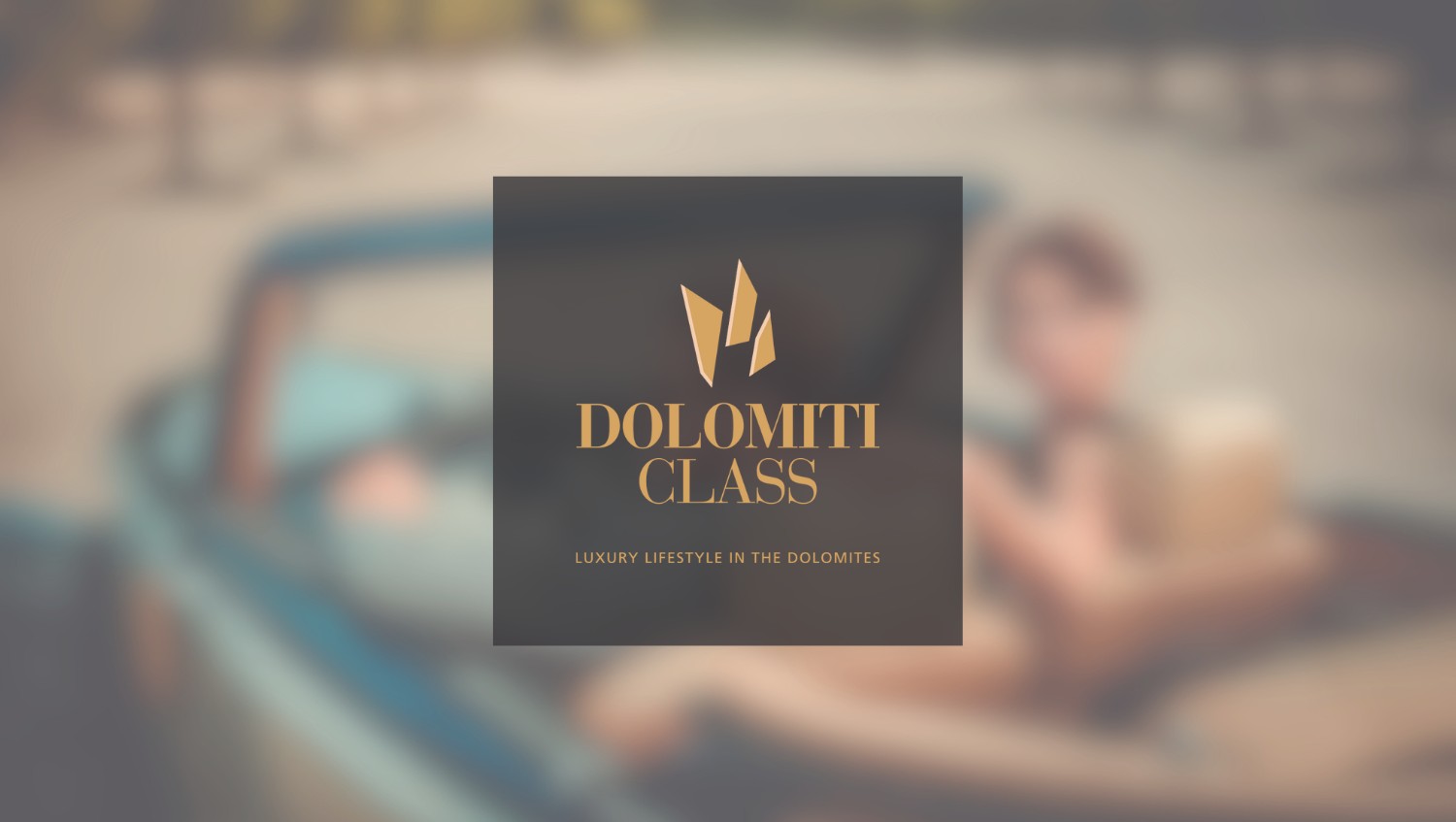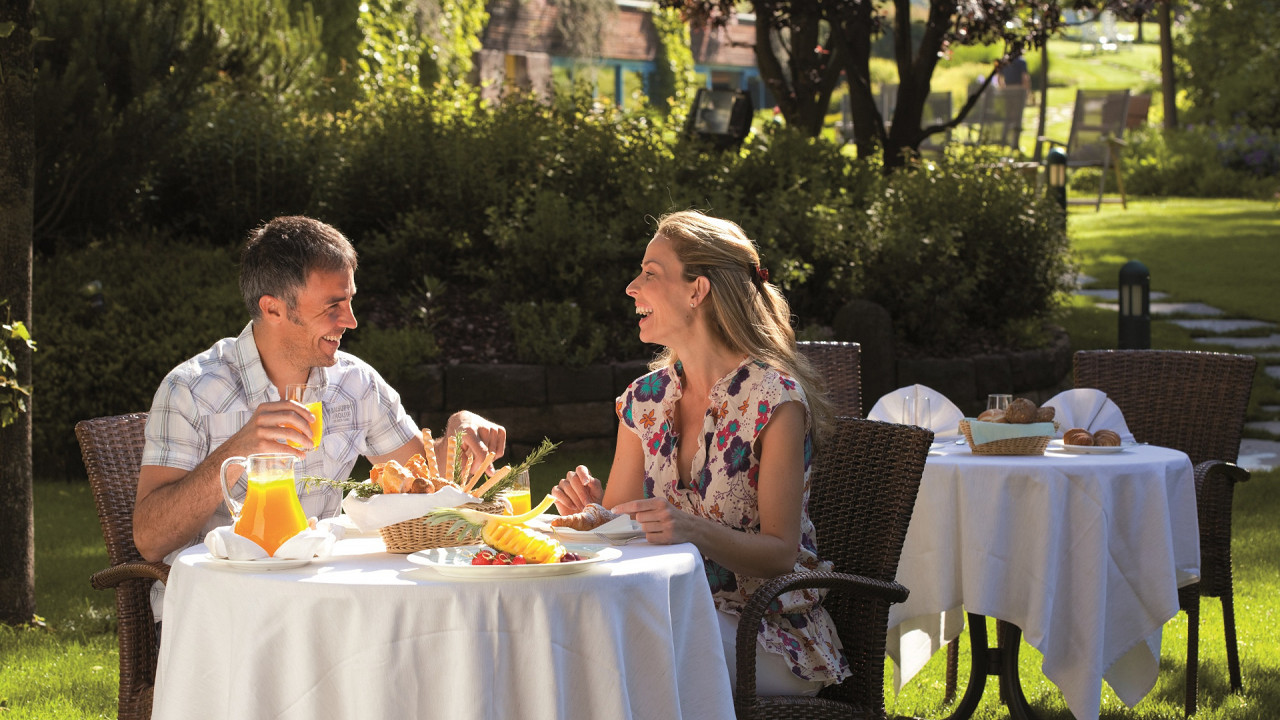 © ADLER Spa Resort Dolomiti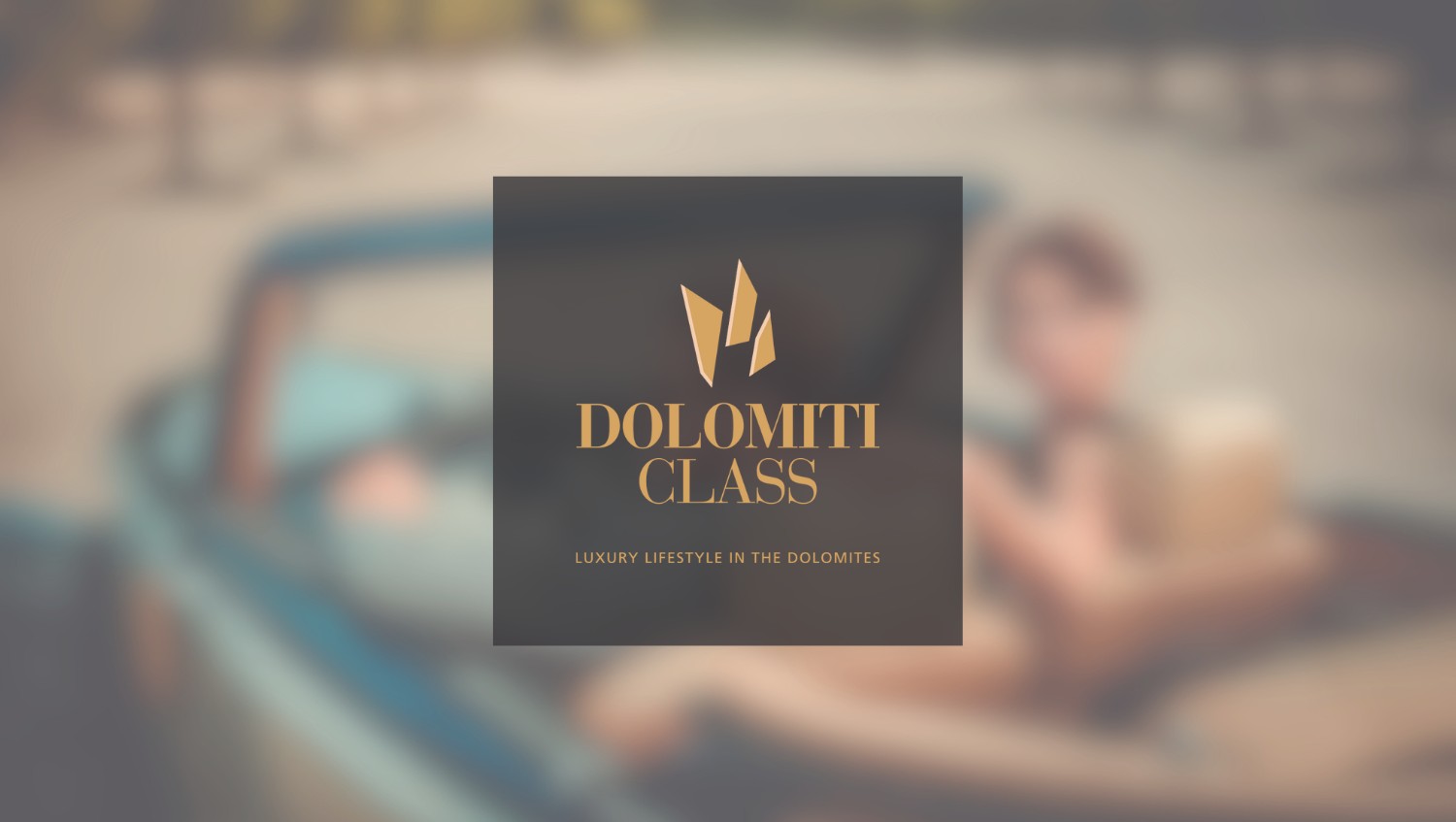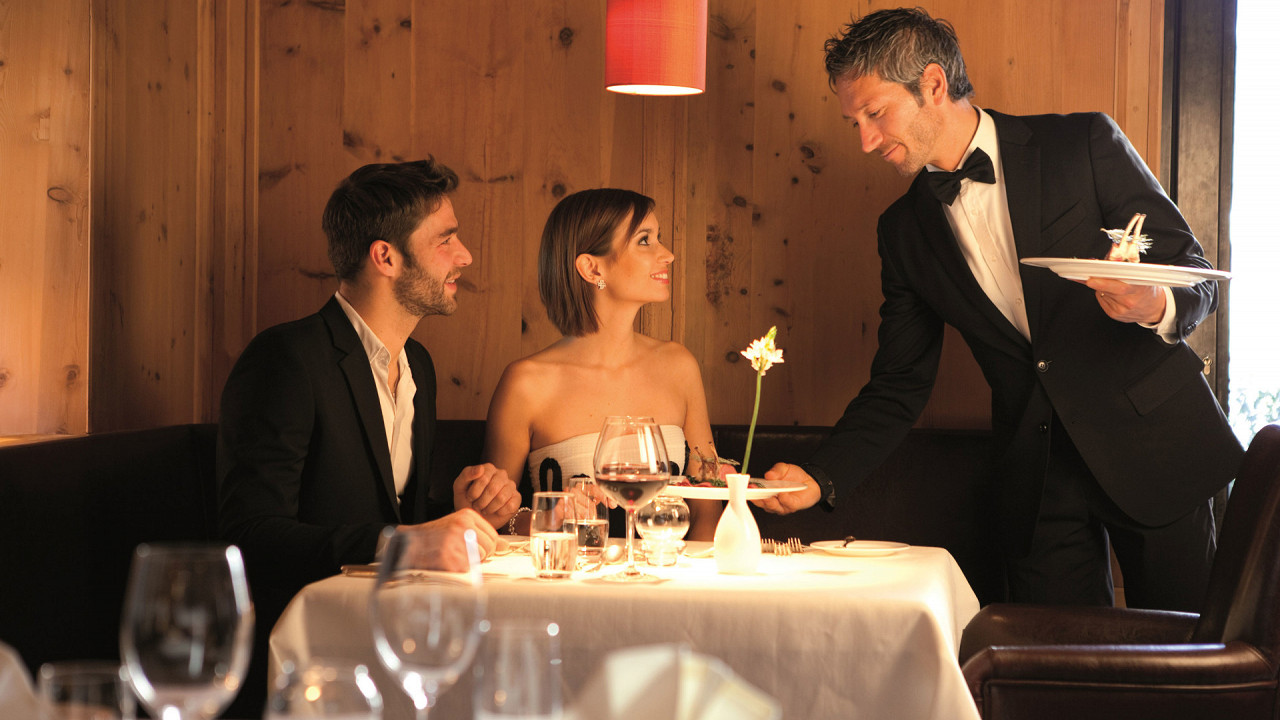 © ADLER Spa Resort Dolomiti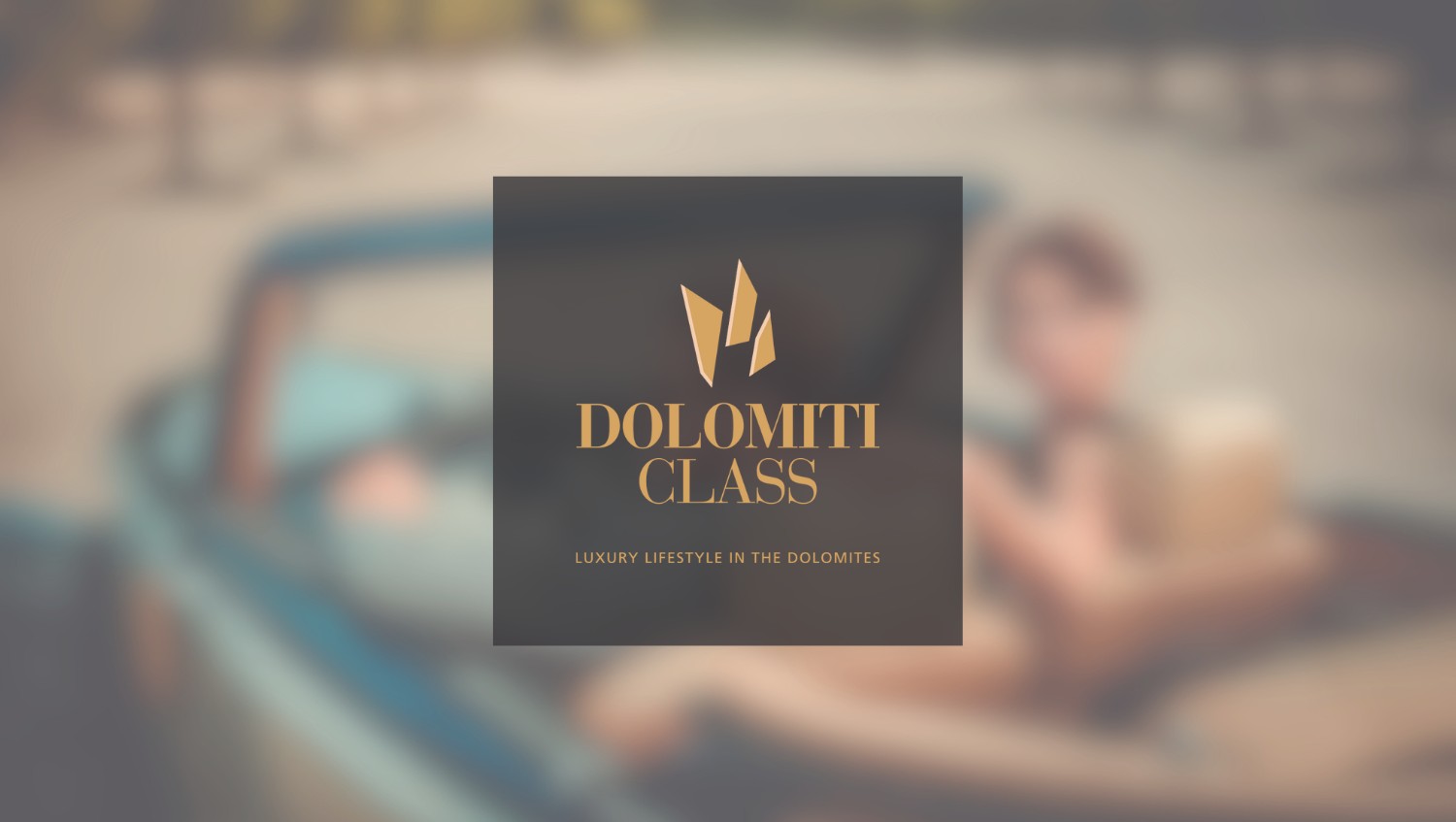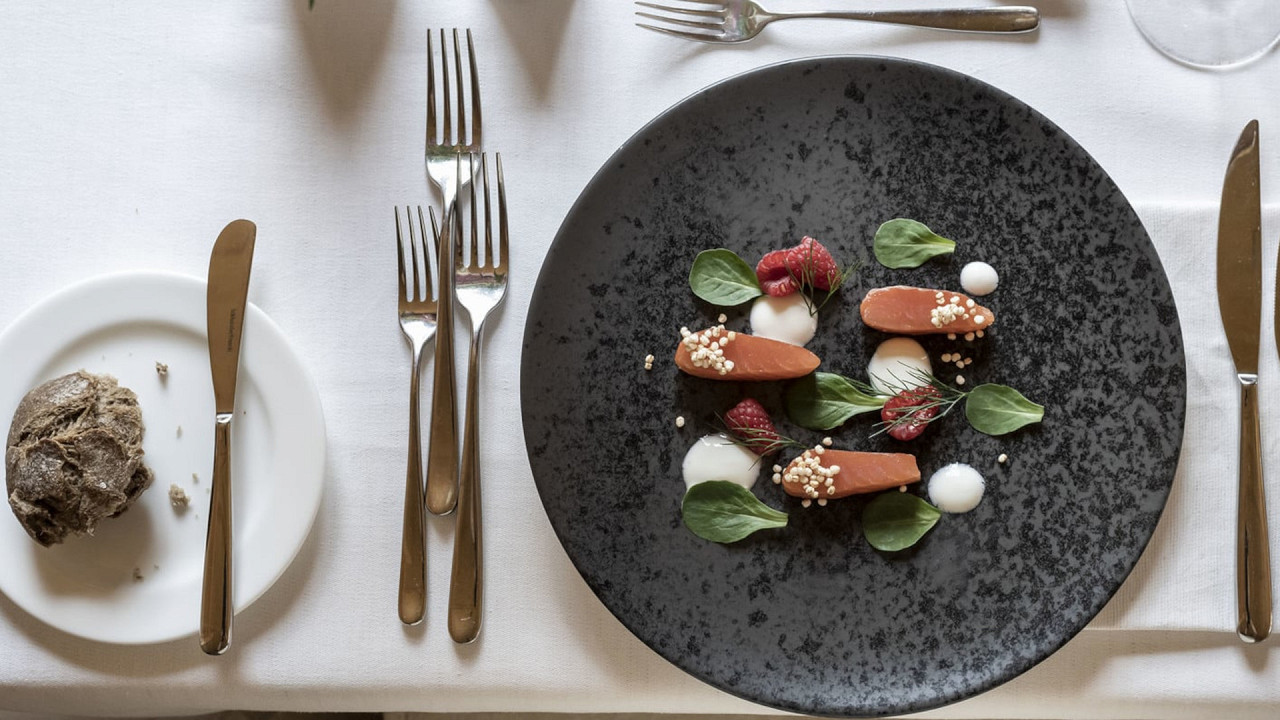 © Alex Filz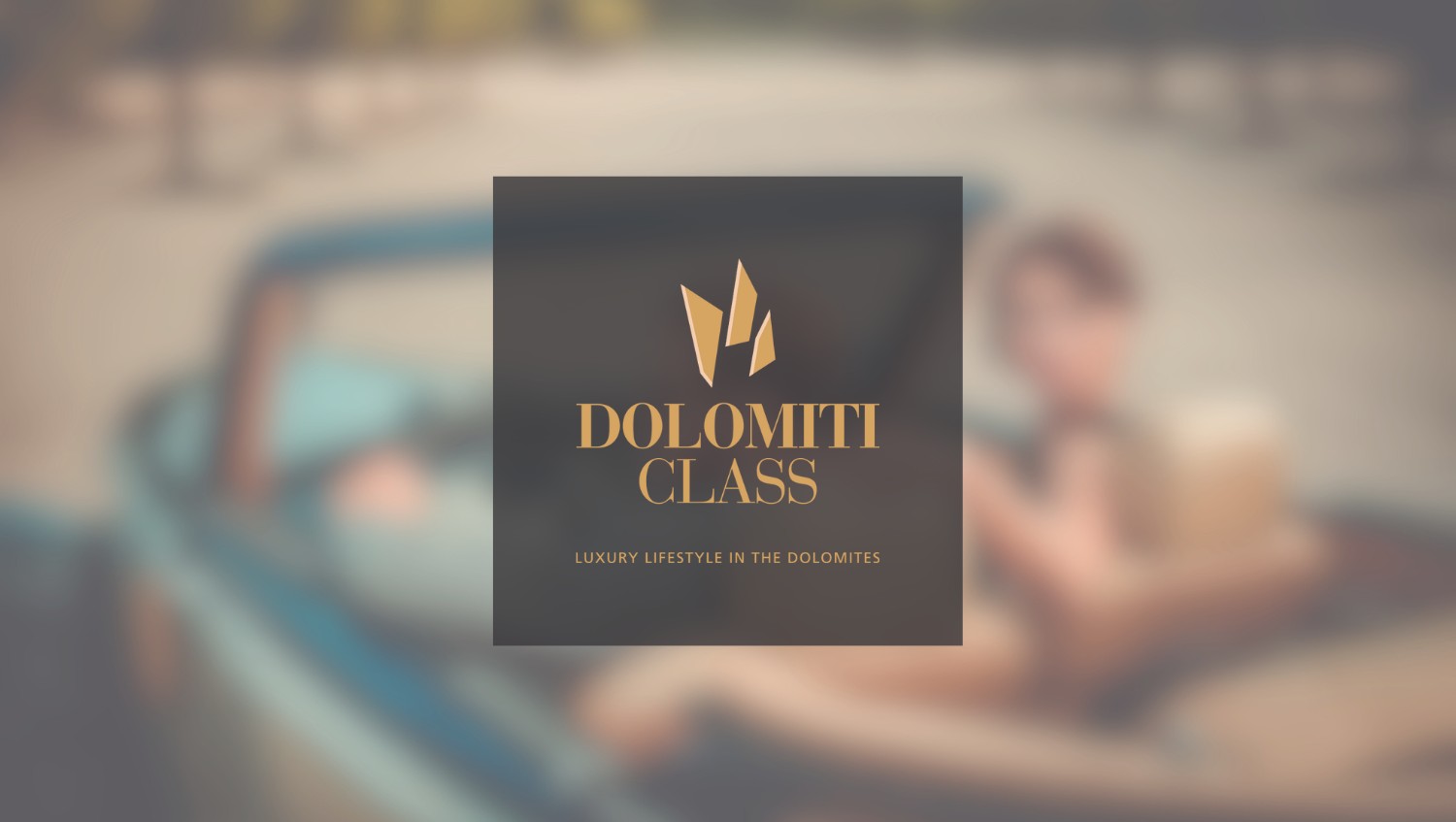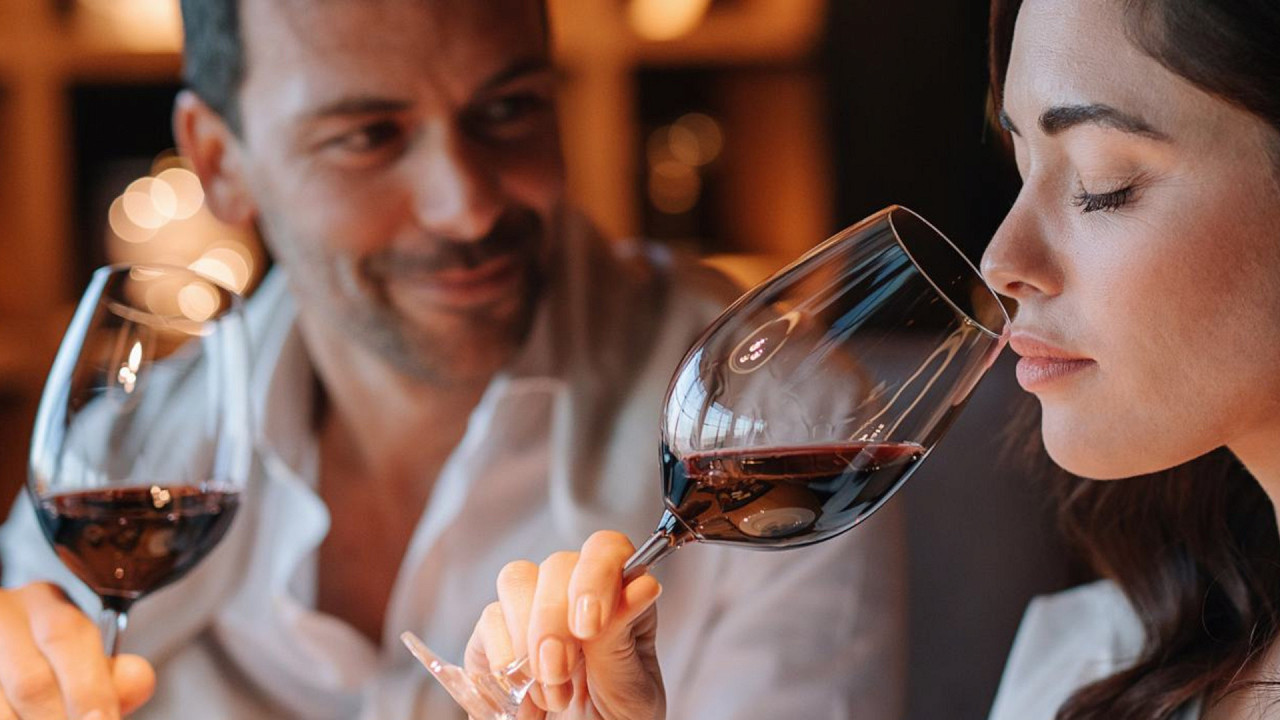 © ADLER Spa Resort Dolomiti
Seductive creations
Stylish, unique dishes that blend flavors of South Tyrol, Mediterranean and international tastes, prepared according to the criteria of a light and healthy gourmet cuisine, with seasonal, km0 products.
Besides over 300 fine wines from the prestigious cellar, from the vineyards of South Tyrol, and from the most renowned Italian production areas available to try out, also the Aetos wine, produced in the farm owned by the Sanoner Family can be found for tastings and gourmet dinners a la carte.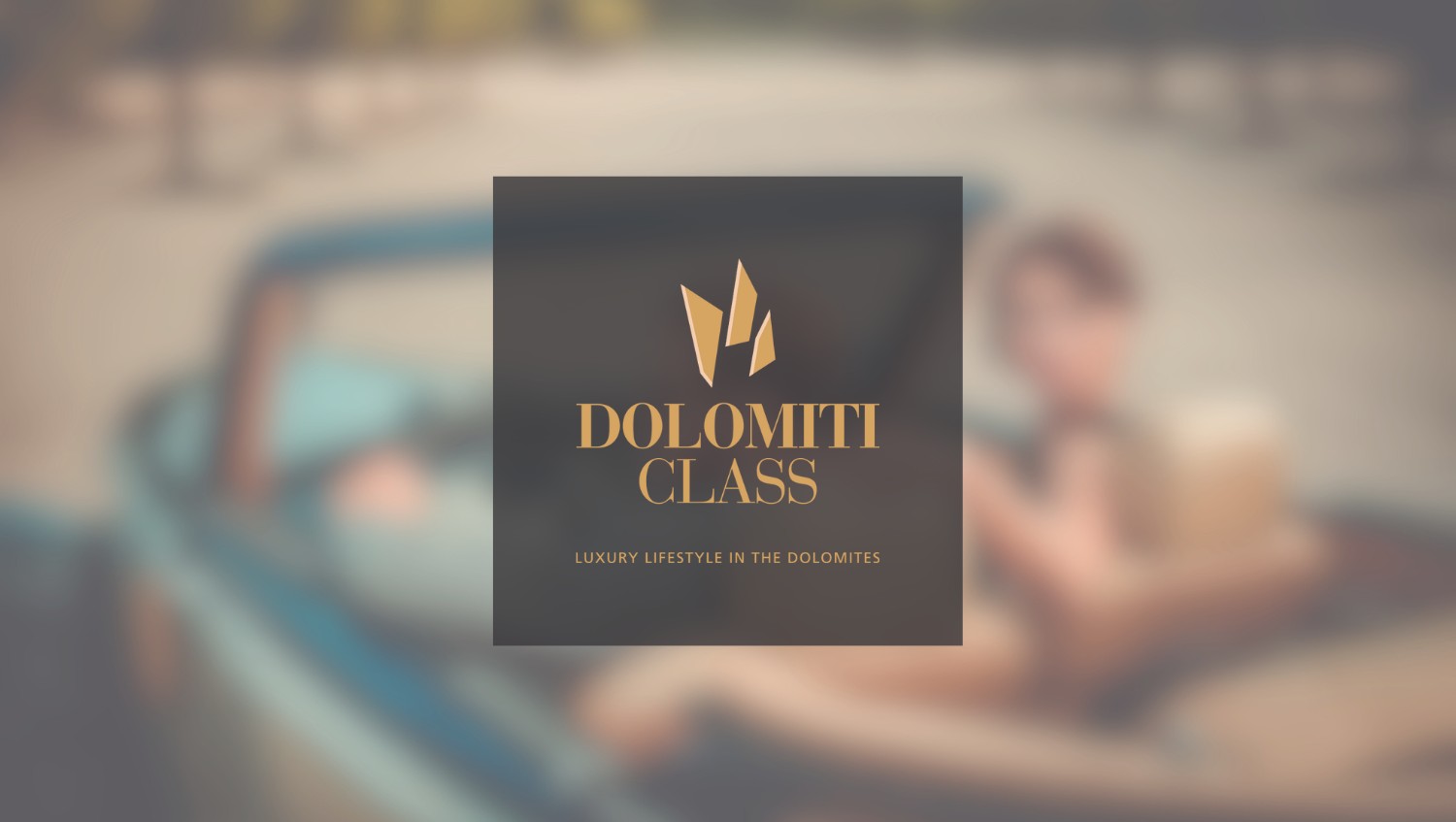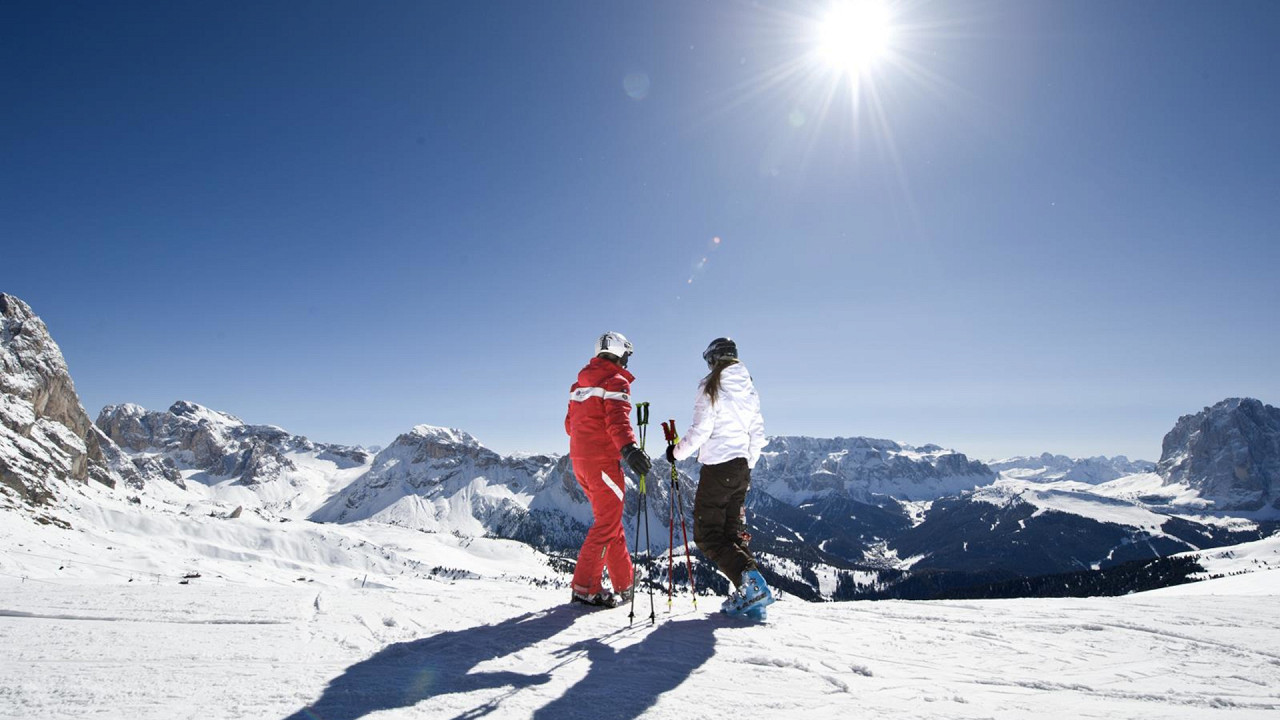 © ADLER Spa Resort Dolomiti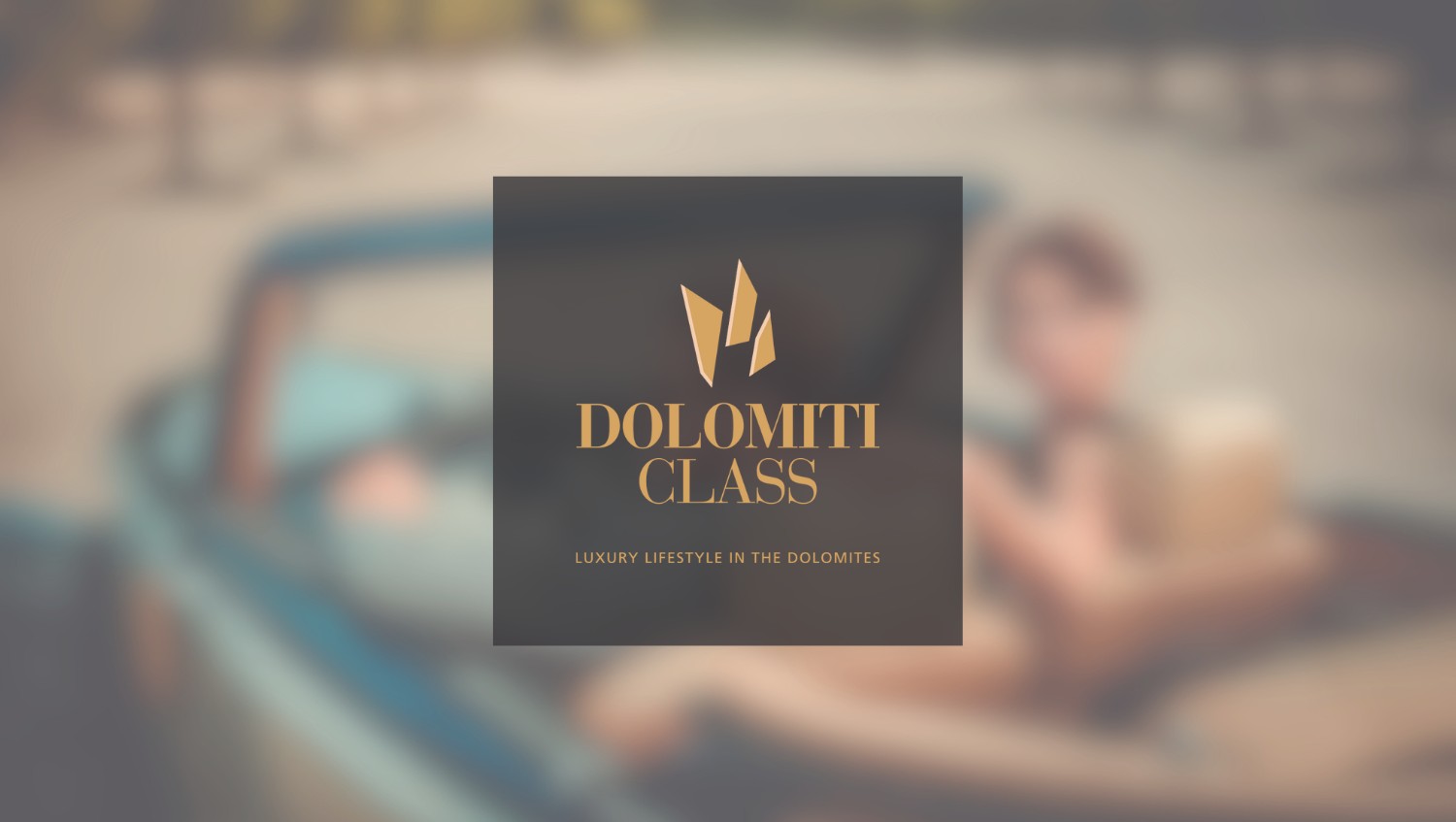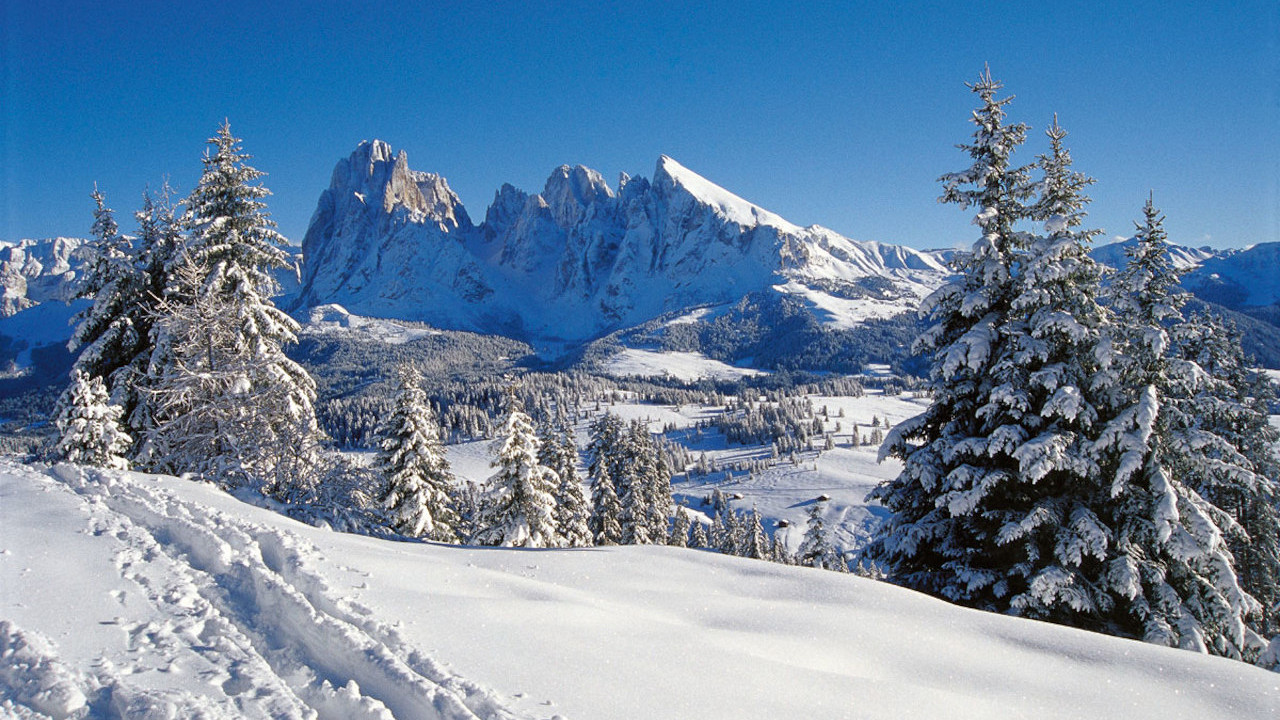 © ADLER Spa Resort Dolomiti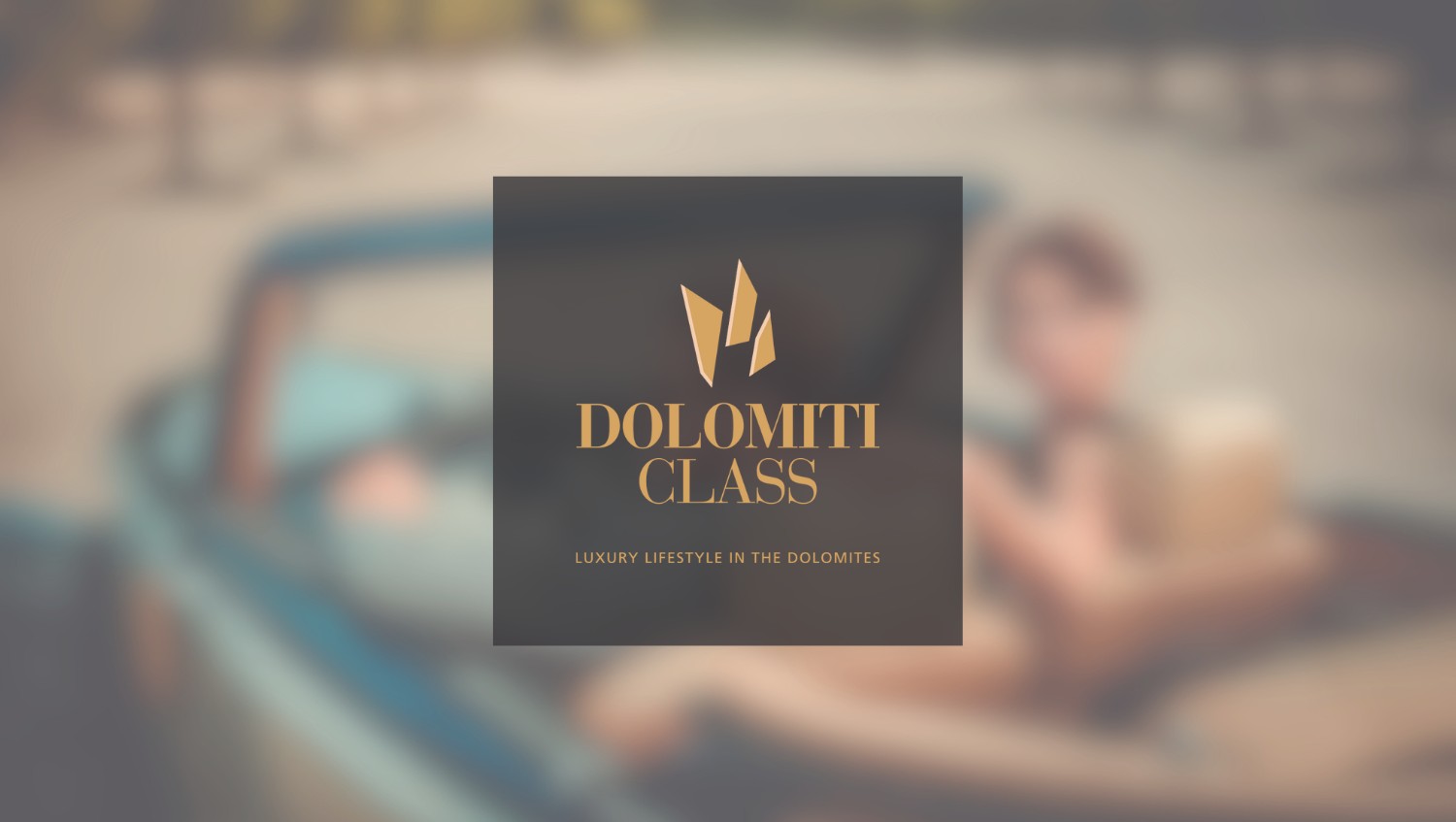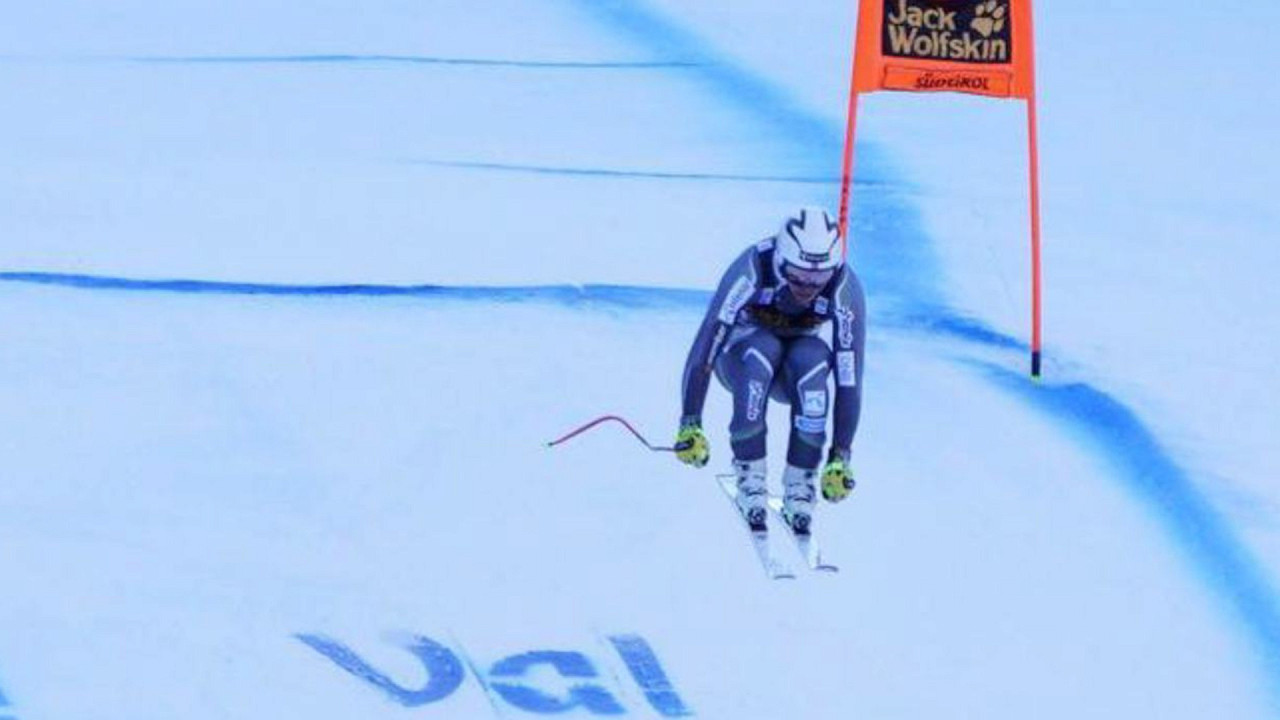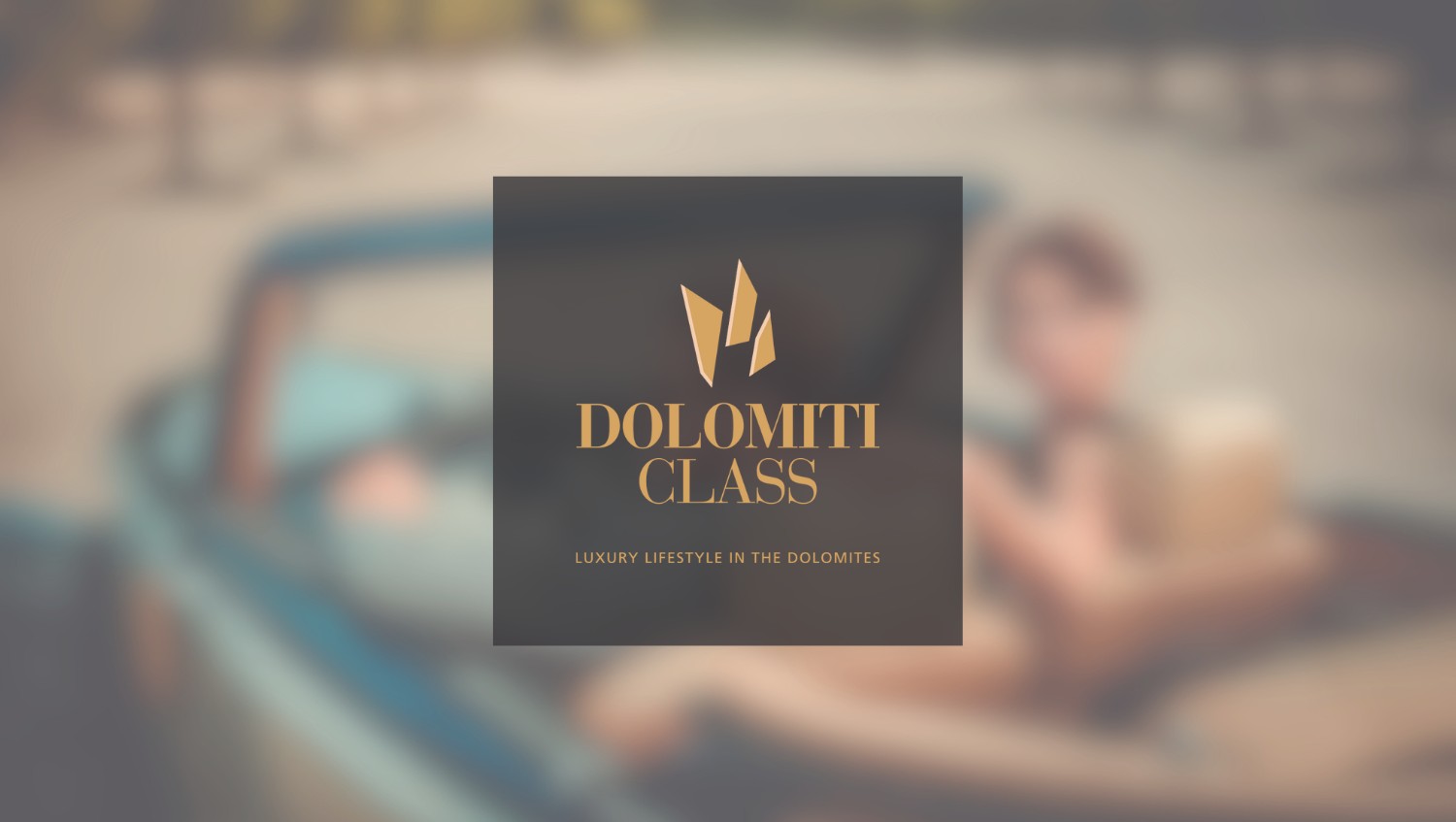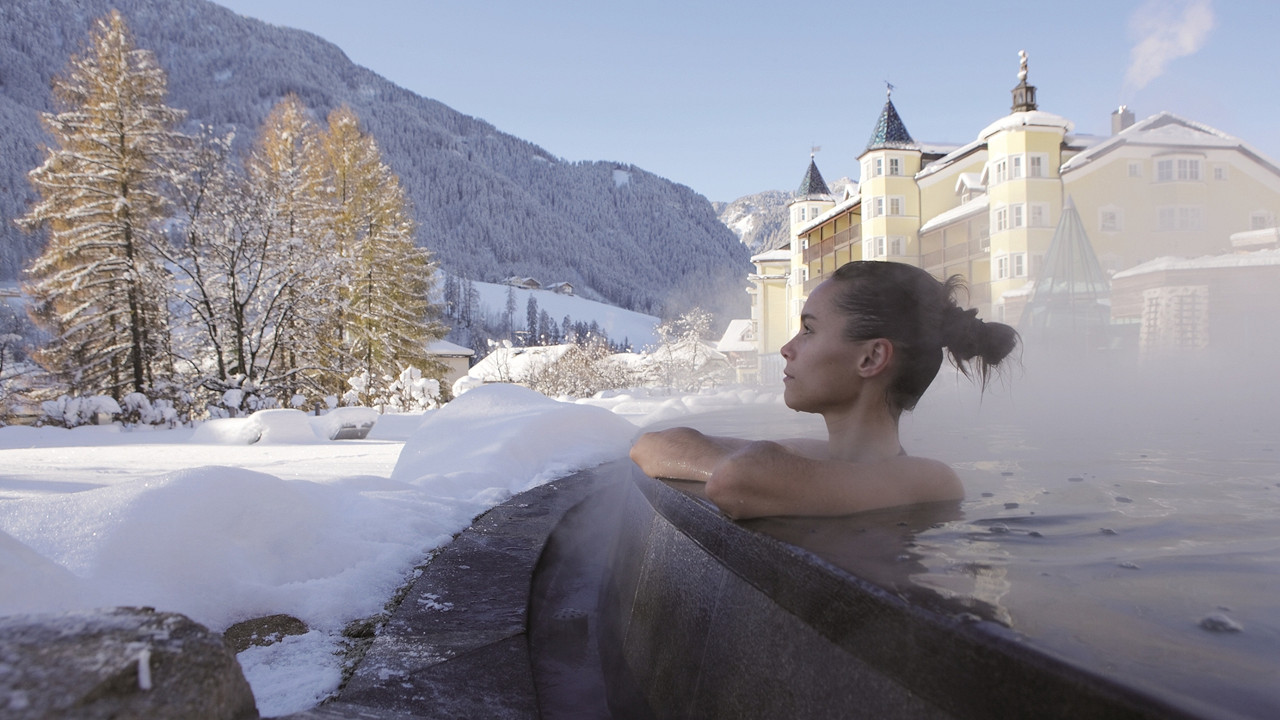 © ADLER Spa Resort Dolomiti
Skiing vacation
Ideal starting point for skiing days in the Dolomiti Superski: from the hotel skiroom, you access the Seceda cable railway by sliding scale, while walking you can reach the lifts towards the Alpe di Siusi and the Rasciesa.
Direct connection to the Sellaronda by the Val Gardena Ronda Express. For cross country skiing fans, the Alpe di Siusi offers slopes for everyone: nearby, close to the new ADLER Lodge ALPE is in a ring for cross-country skiers.
ADLER Spa Resort DOLOMITI
Fam. Sanoner
The ADLER Spa Resort Dolomiti is located in the center of Ortisei in Val Gardena, known to be a paradise for skiing in winter and hiking in summer. A 5 stars spa hotel, built in 1810, hospitality at the highest level and an elegant and friendly atmosphere, offer a rejuvenating holiday and luxury in the name of vitality and complete relaxation in the largest and most spectacular spa of the 3,500 sqm Dolomites with the renowned Spa.
Surrounded by a huge private park of 9,000 sqm and located in a splendid panoramic position, this luxury hotel of Ortisei is fascinating for its shape, reminiscent of a castle with over 200 years of history. It is characterized by traditional and yet modern architecture, its environment, the perfect combination of Gardena's style and international charm. Bright spaces and large windows alternate with the warmth of wood.
The hotel has most of the World of Waters of the Dolomites, an island of the senses with a wide variety of swimming pools, saunas and relaxation areas. And the wellness & beauty center, a renowned, awardwinning spa with treatments that enliven different healing philosophies.
New in 2021:
Large reception and consultation area
New spa cabins with interior gardens
New pavilion dedicated to yoga and meditation
New sunny outdoor terrace
New in 2022: new outdoor saunas on a large wharf in the middle of a lake, accessible by a footbridge.
The ADLER Spa Resort DOLOMITI has won the Spa Award 2022 in the SPA Star plus category.
Facilities and Conditions
ATM/Cash machine

Elevators

Hairdresser

Room service

Safe deposit box

Multilingual staff

Newspaper

Guestroom wireless internet
Live entertainment

Walking routes

Horseback riding

Hiking trail
Restaurant

Lounges/bars

Concierge breakfast

Gluten free

Vegetarian

International cuisine

Mediterranean cuisine

Children's menu
Ski slopes

Ski room

Dolomiti Superski

Ski rental

Ski service

Cross country skiing

Snowboard
Complimentary wireless internet
Free parking

Indoor parking
Exercise gym

Pool

Health and beauty services
Local transportation services
Front-desk/reception area services
24-hour front desk

Express check-in

Express check-out

Baggage hold
Game room

Children's play area

Children welcome
Housekeeping - daily

Laundry
Boutiques/stores

Sundry/Convenience store
Mountain biking/ bike trail

Cyclists welcome

Bike storage room

Bike rental
City centre

Central location